Back to School Read Alouds
Happy Friday! I have several Back to School read alouds and extension activities to share today. I'm sure some of you have already started school, but I think all of these could be used anytime during the school year. These are wonderful for teaching classroom community, acceptance, love, kindness, and respect.  I updated a few of these this summer. If you're interested in the older versions, those are HERE and also included HERE.
Alright, let's get started.
I am going to let the pictures do the talking because there are TONS of them! Also, the books are linked in the titles below (just click the title), but I will also link up some online versions for you at the end of this post if you do not have the books.
I love this book so much! It is great to use when discussing friendship and being kind to others.  It is also a good book for teaching story retell, character education, and problem/solution. All the activities are HERE.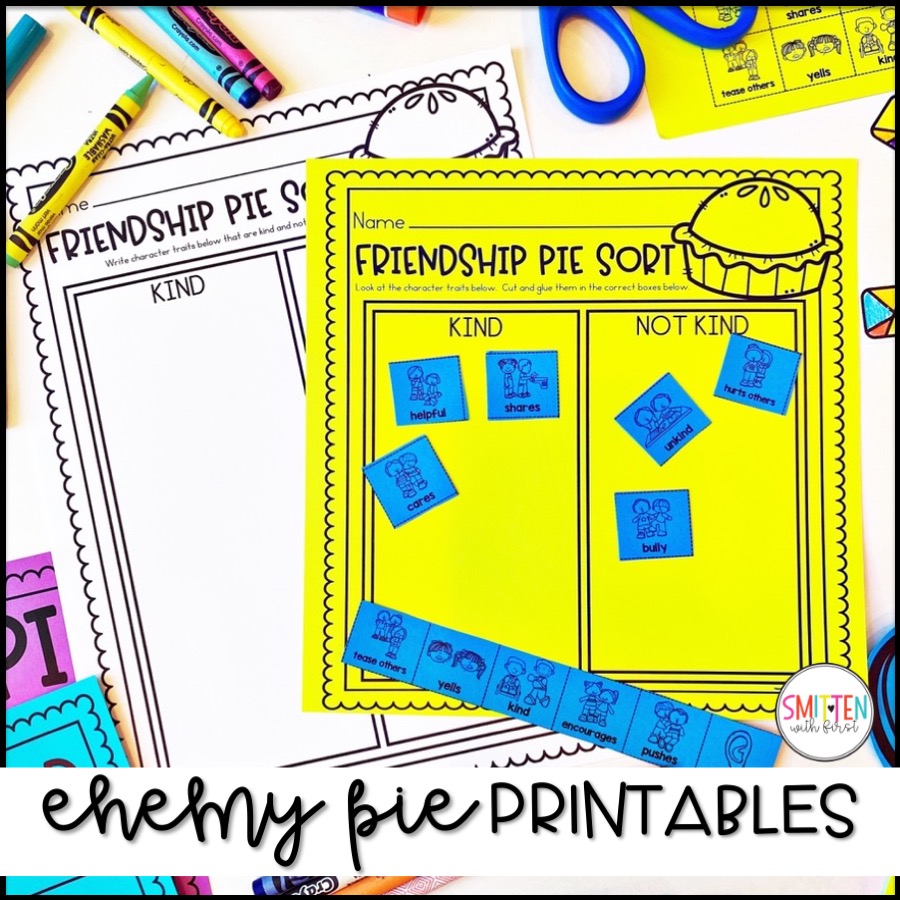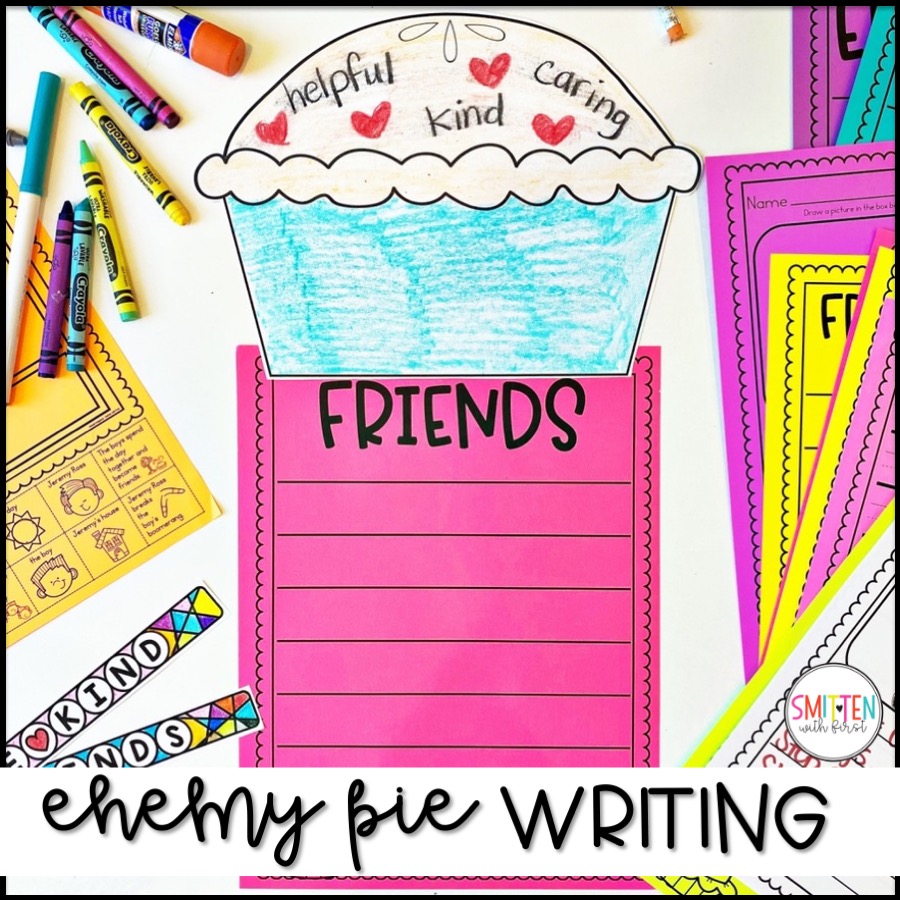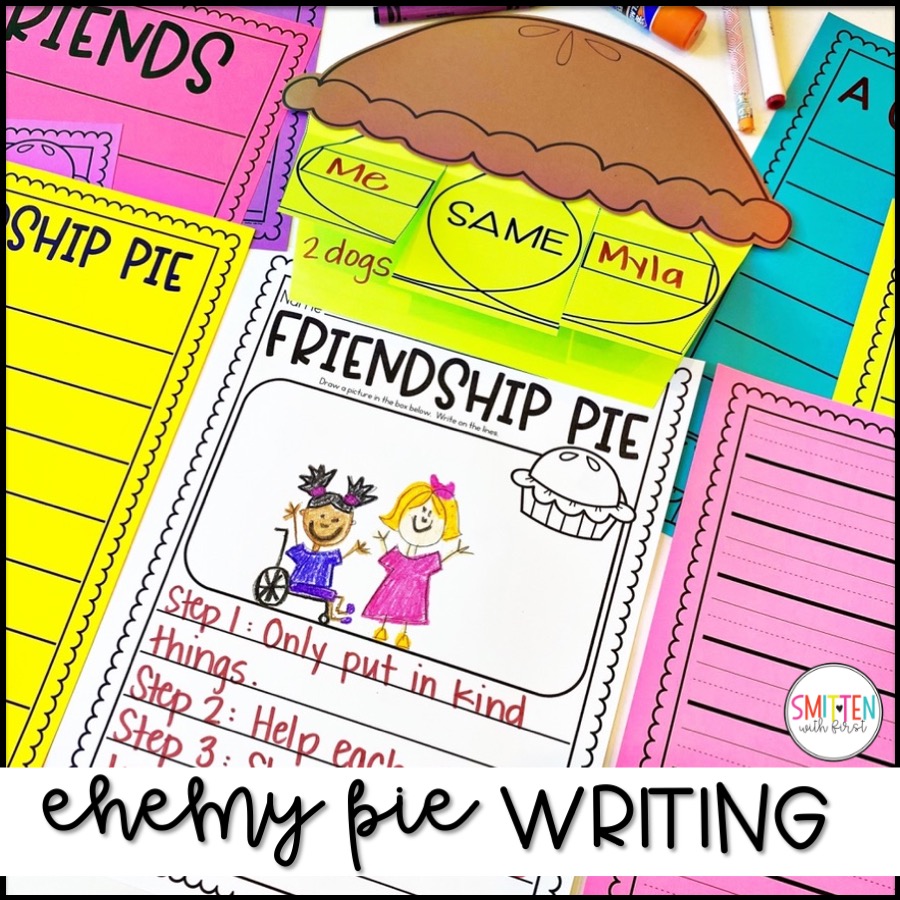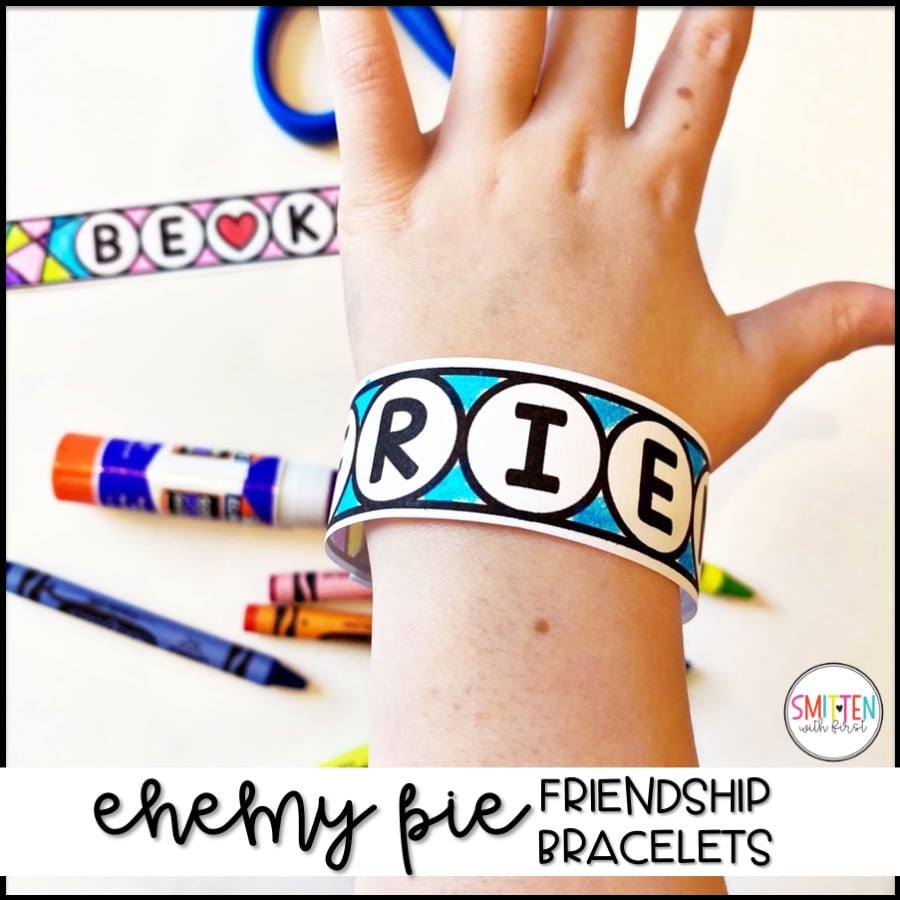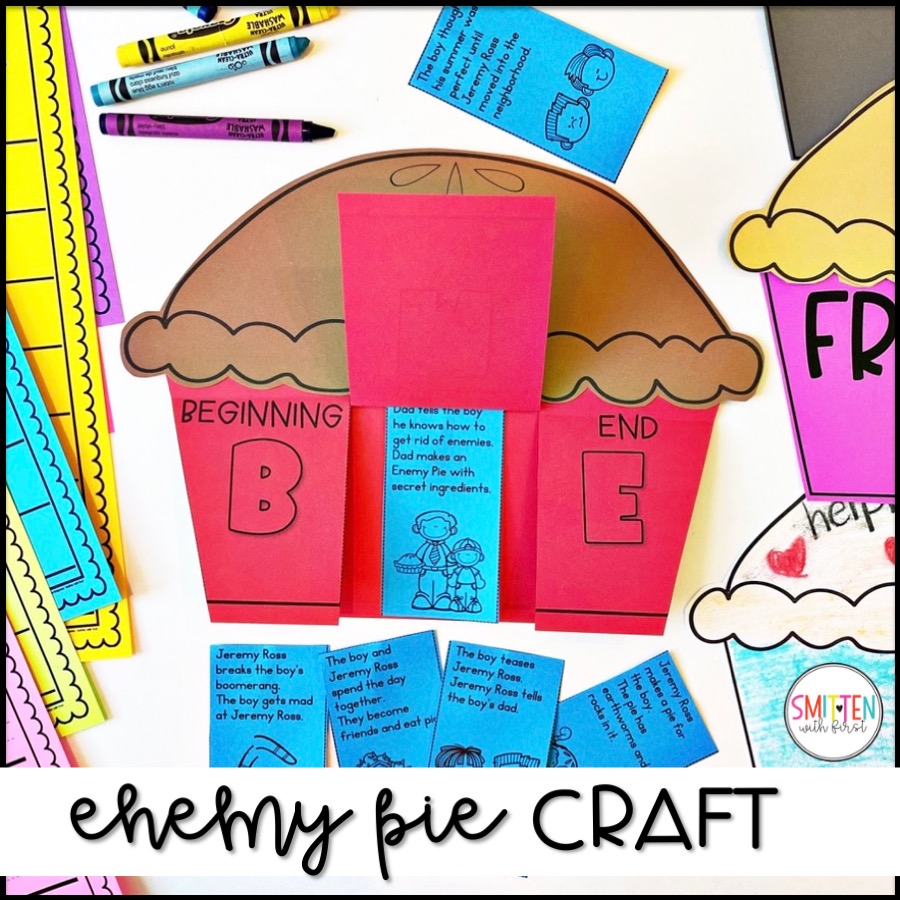 OUR CLASS IS A FAMILY by Shannon Olsen
This one might just be my favorite because of the wheelchair featured throughout the book 🙂 It is a wonderful book with an incredible message. All the activities are HERE.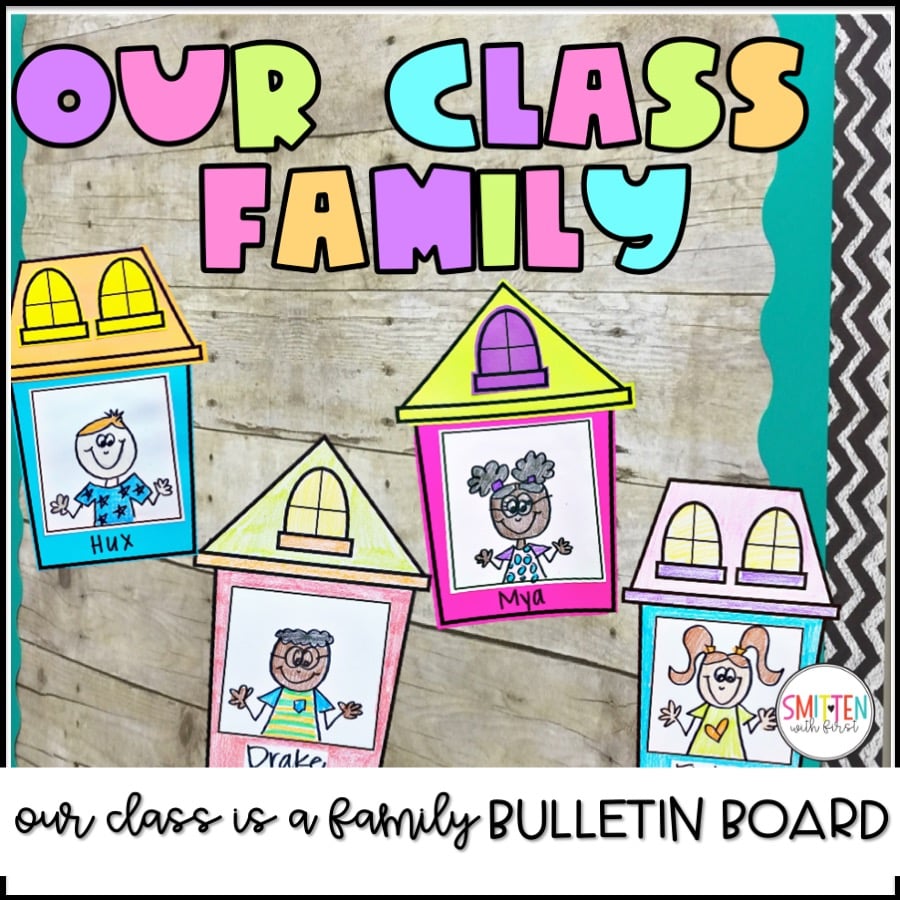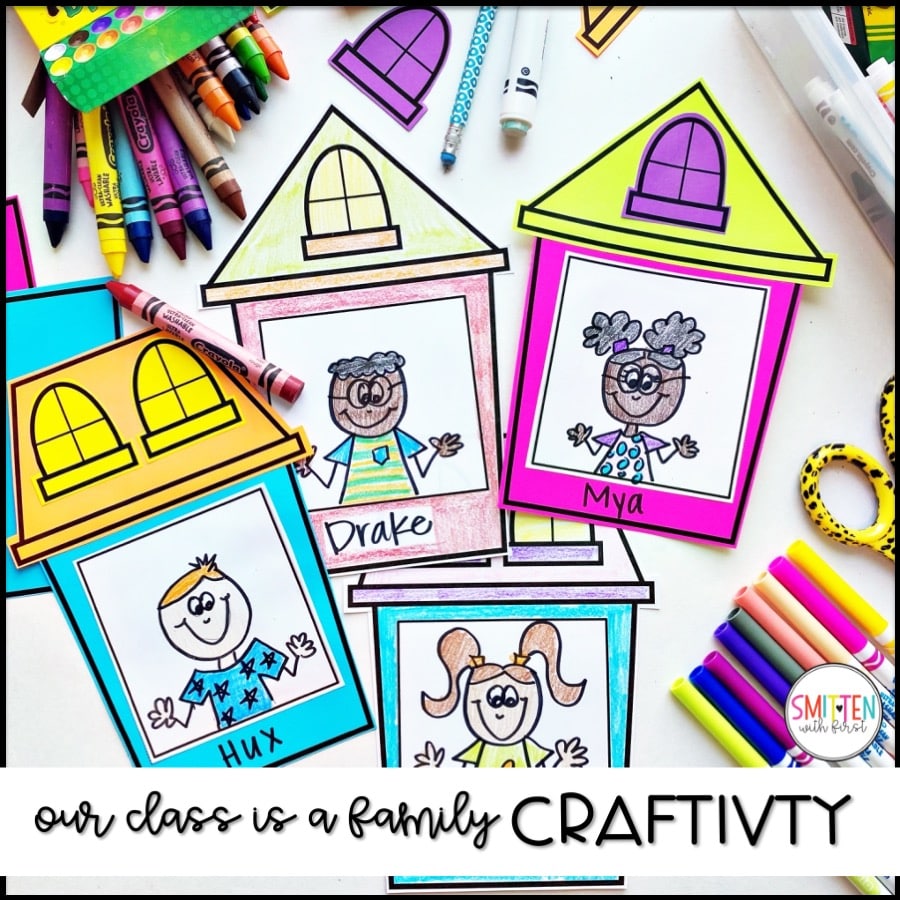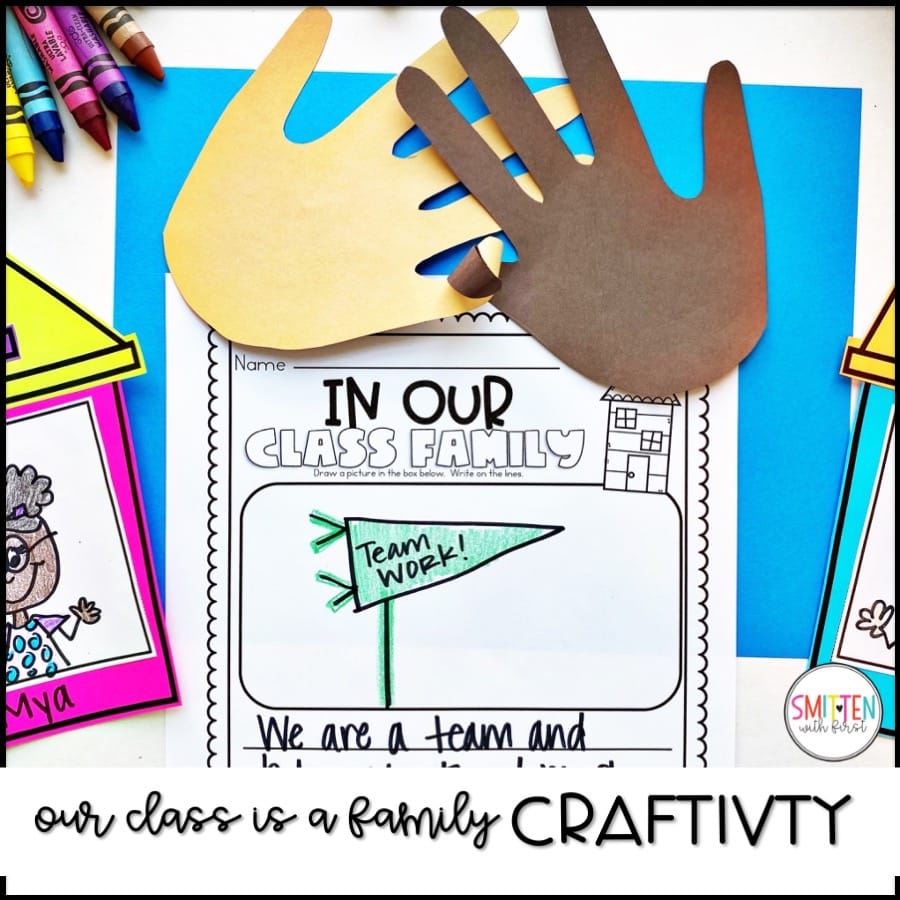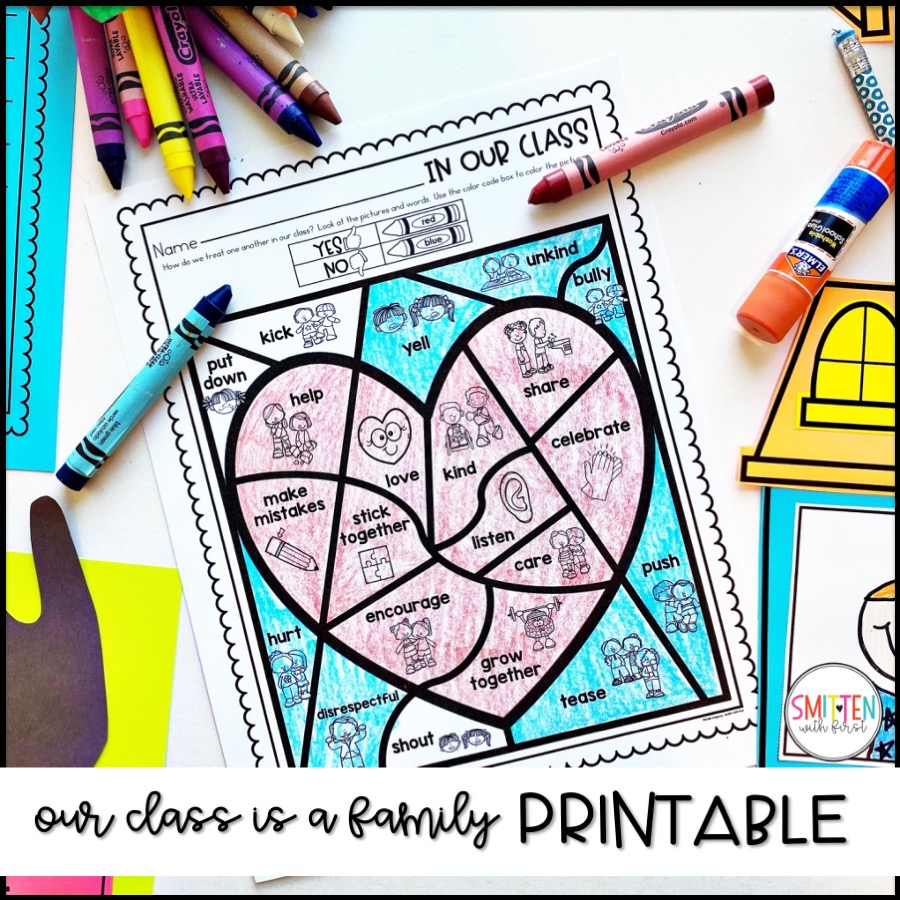 SPAGHETTI IN A HOT DOG BUN by Maria Dismondy
This book is great to use when discussing how we are all different, to treat others the way you want to be treated, bullying, and having courage. This book is also great for teaching character traits, comparing characters, story retell, story elements, and character change. It is packed full of teaching moments!  All the activities are HERE.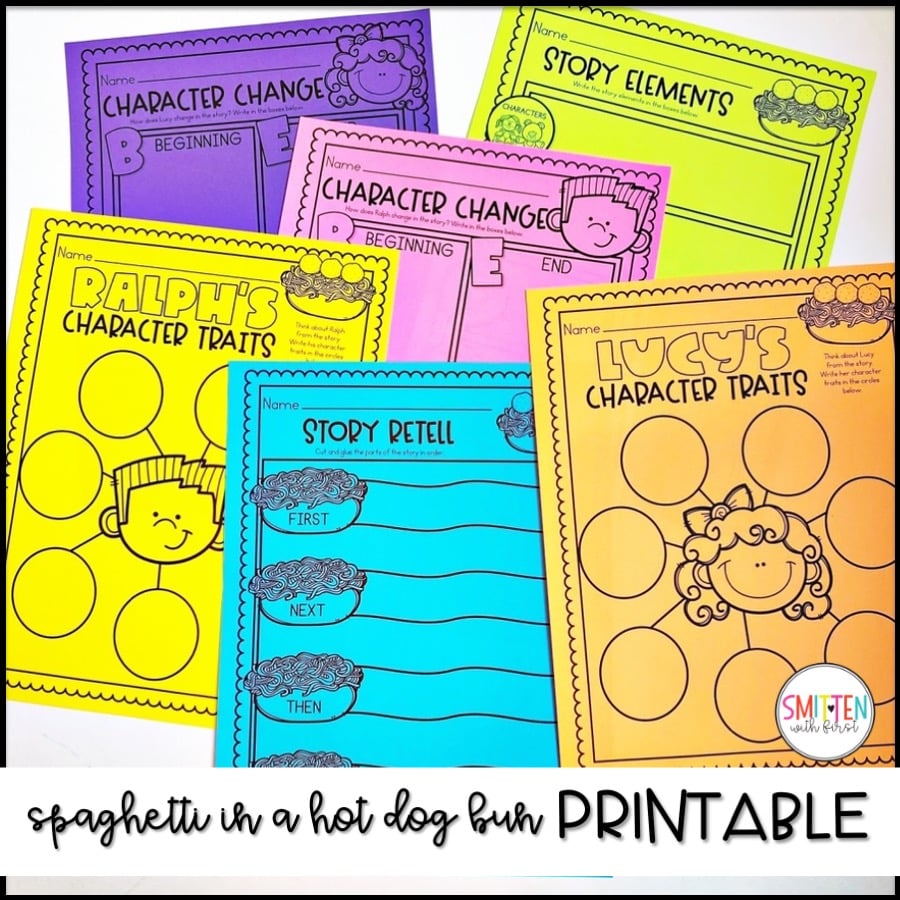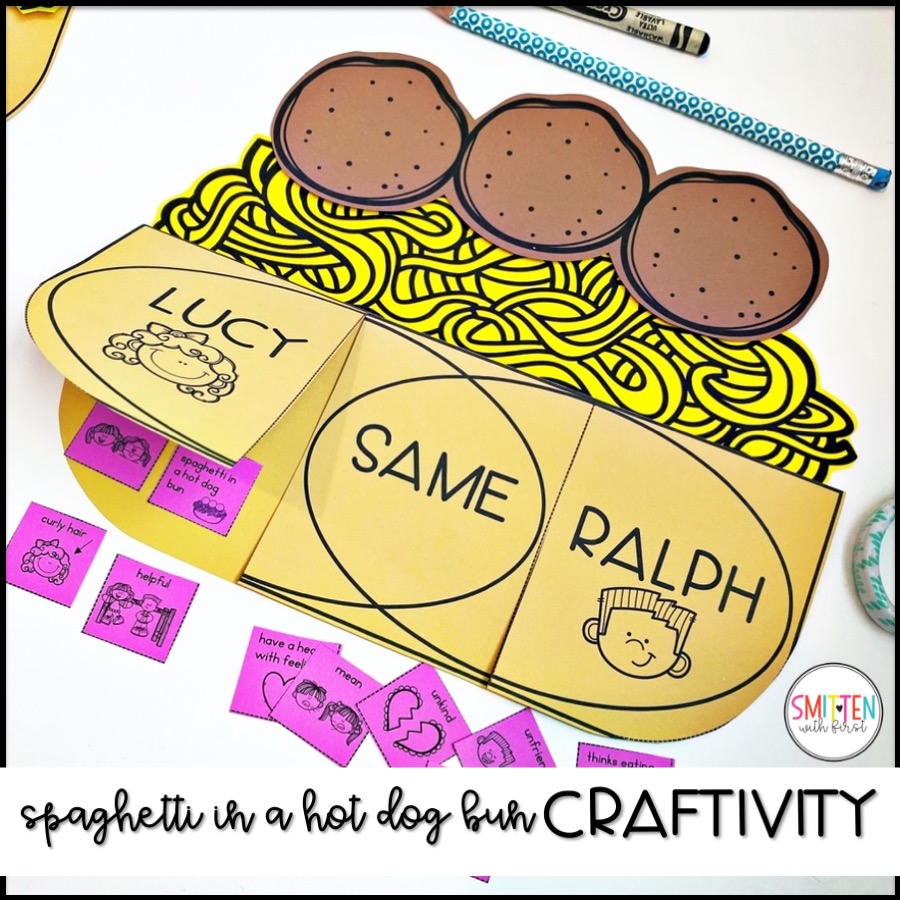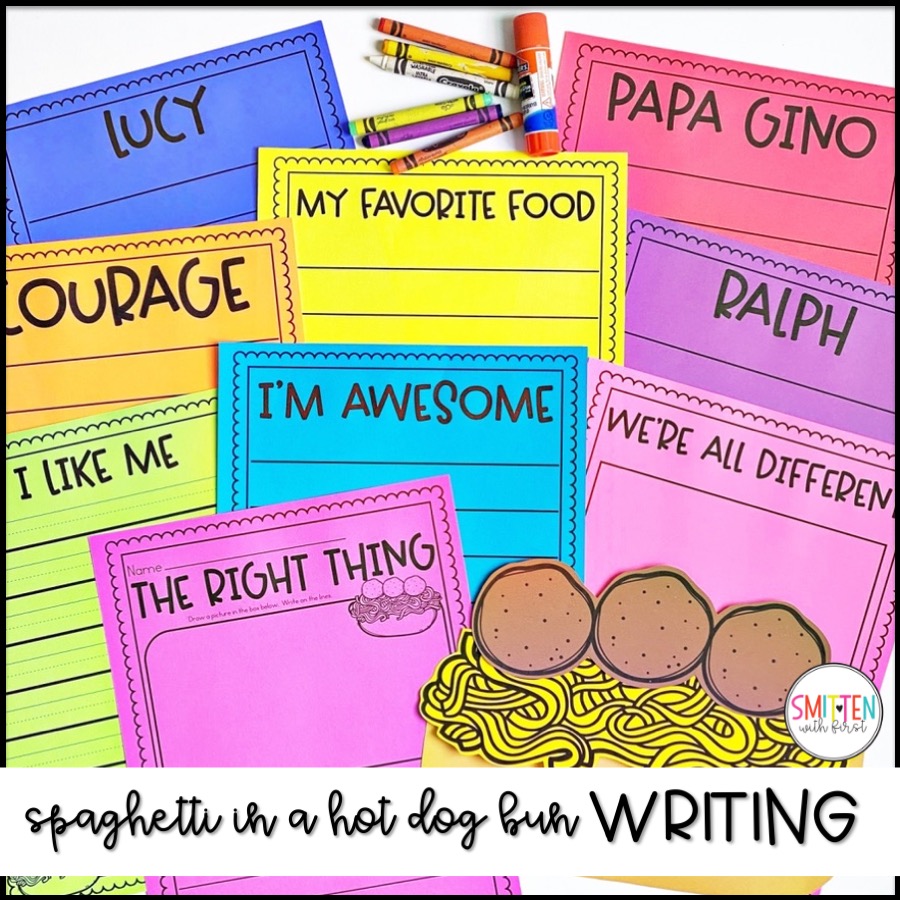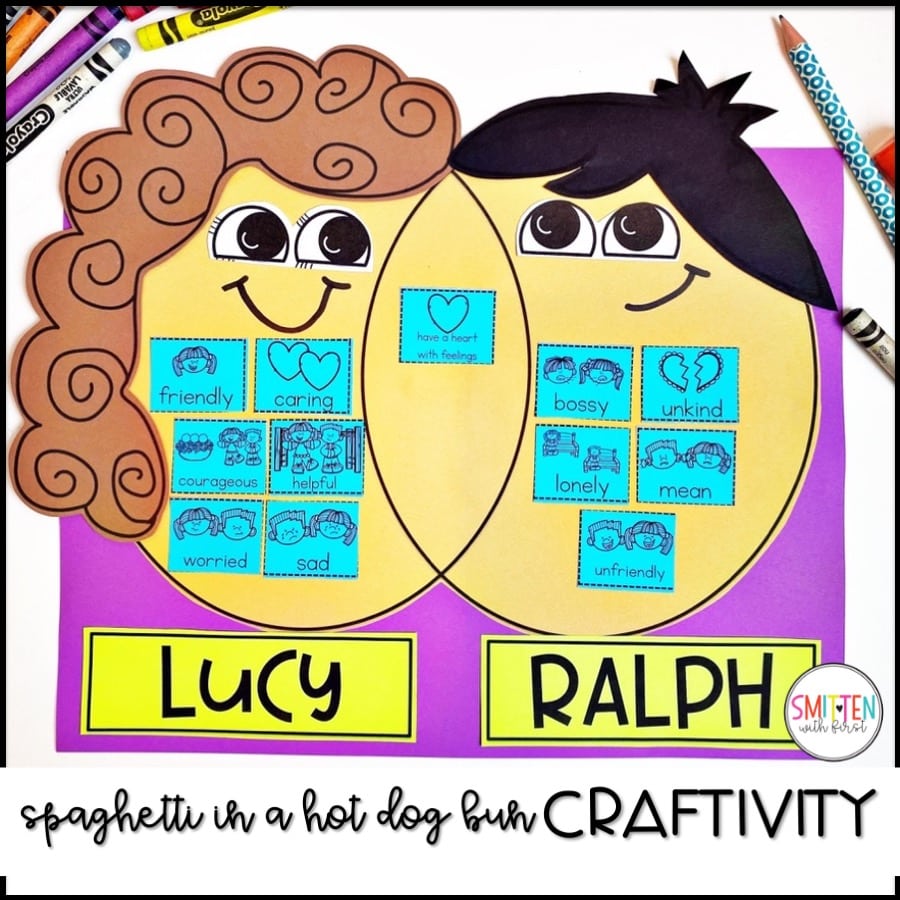 I GOT THE SCHOOL SPIRIT by Connie Schofield – Morrison
This book is such a fun read aloud and perfect for the first day (or week) of school. It is also a fantastic book for teaching onomatopoeias. All the activities are HERE.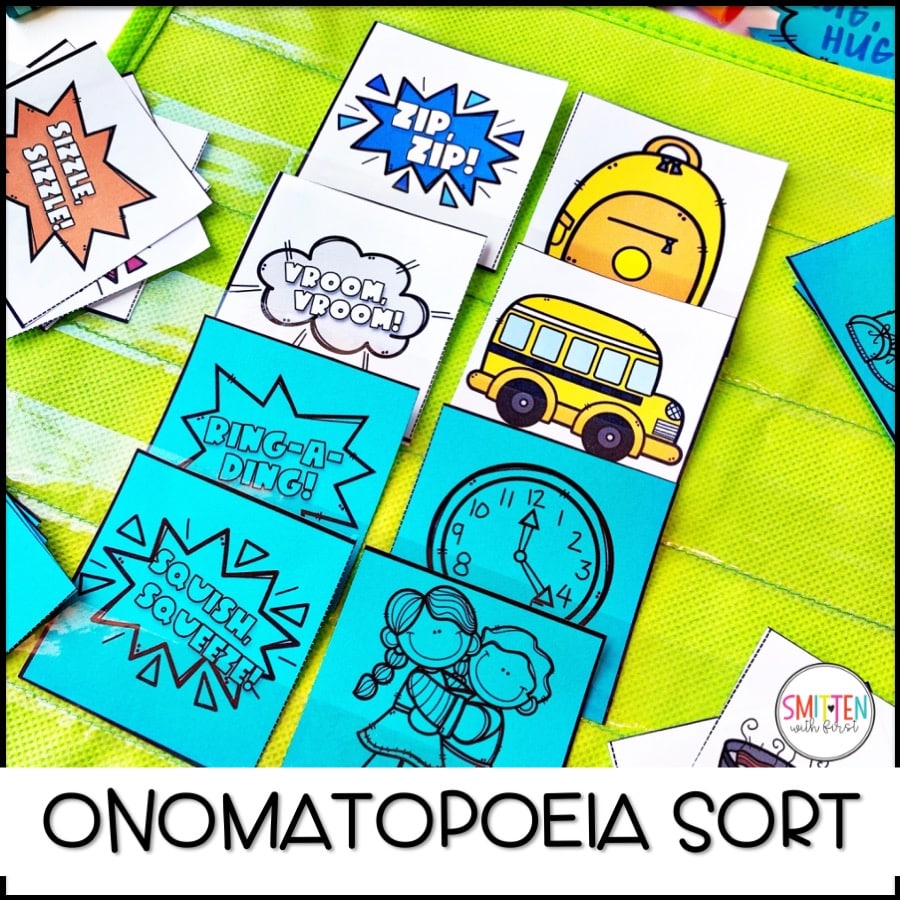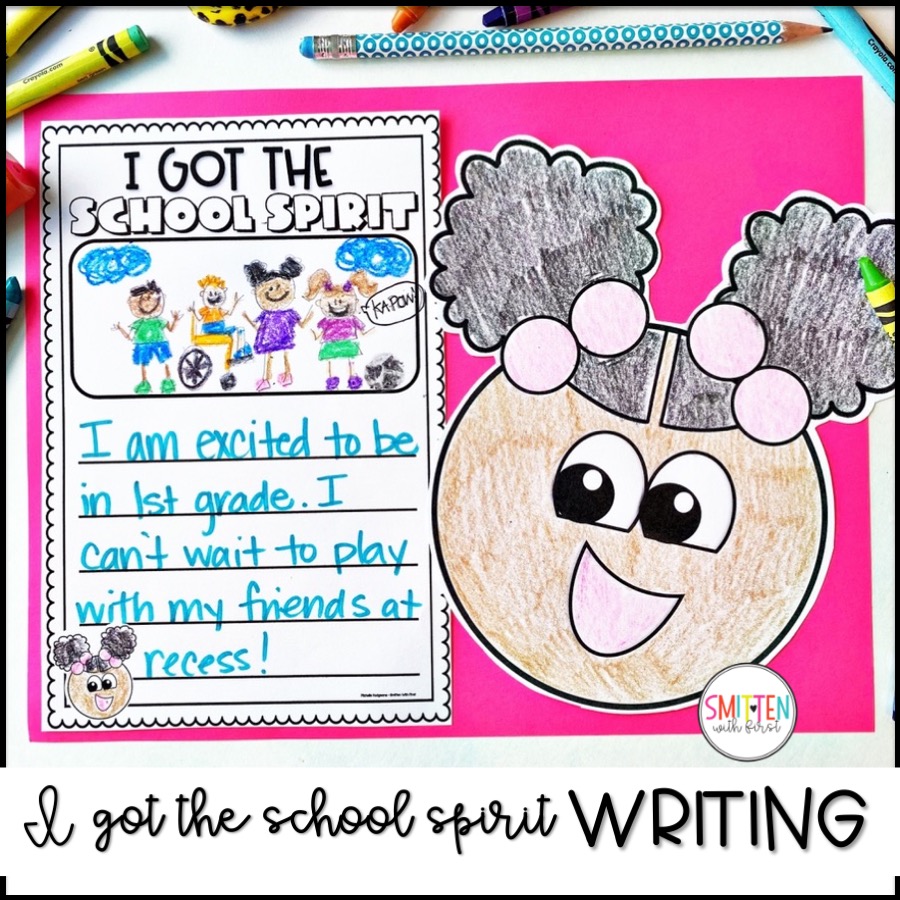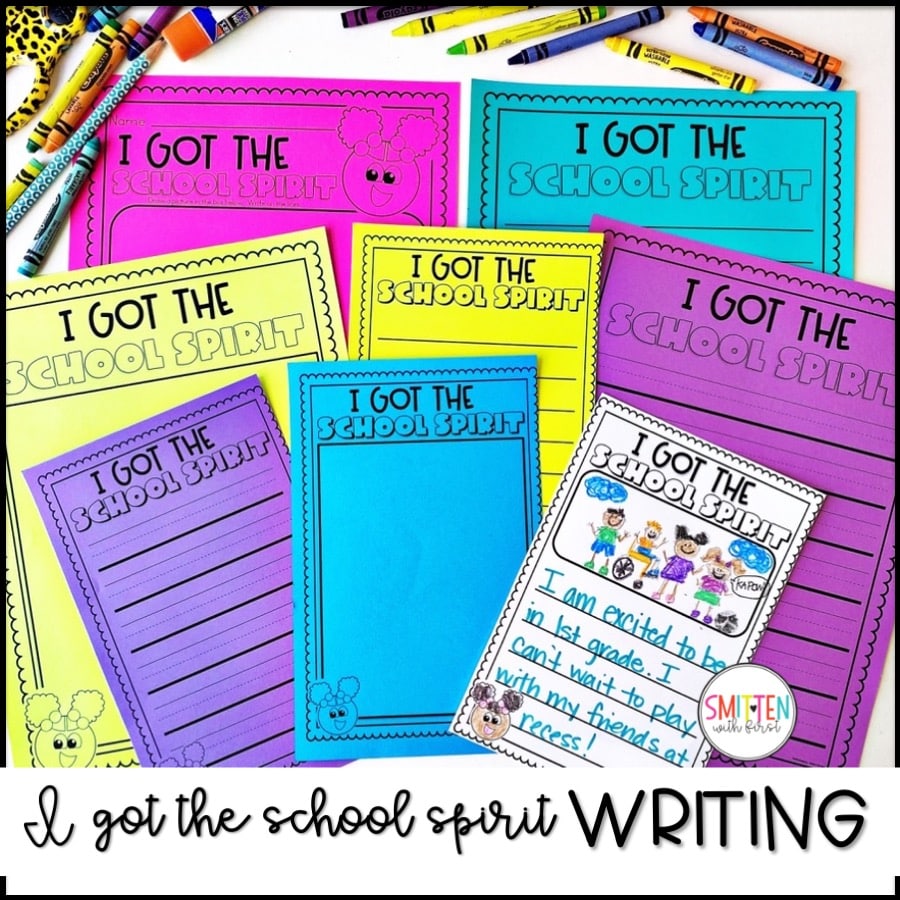 THE RECESS QUEEN by Alexis O'Neill 
This is a fun and wonderful book that is perfect for back to school! It can be used to discuss recess rules, playing fair, including all, being kind, and bullies. It's also one of those books that is great to pull out and reread after a long break for a refresher on how to treat others.
All of the activities are on THIS BLOG POST HERE and available HERE.
**post contains affiliate links**
The Recess Queen online read aloud
Spaghetti in a Hot Dog Bun online read aloud (read by the author)
Our Class is a Family online read aloud
I Got the School Spirit online read aloud
**Save this post for now or later by pinning any of the pictures! Follow my Pinterest here**