I have some new Earth Day activities that I wanted to share with y'all. These were created with kindergarten, first grade, and second grade in mine. Oh, and I have a free hativity for y'all too! Whoohoo! Grab your teammates, planner, and beverage of choice (I'm not judging) and let's start planning out some Earth Day activities for the week.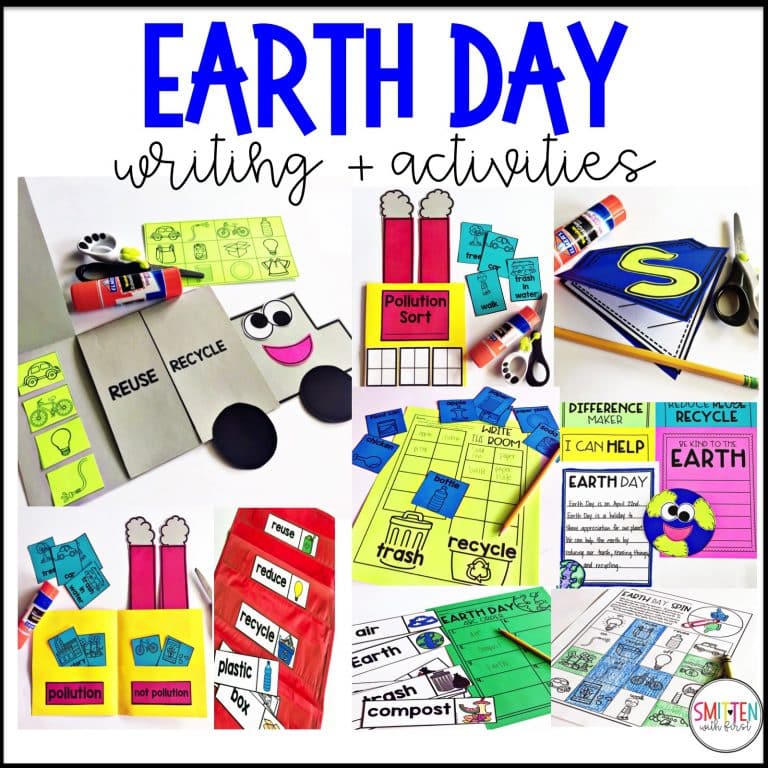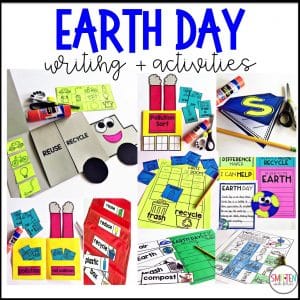 EARTH DAY ACTIVITIES
Earth Day is an important day to teach our kiddos about.  It's a great way to connect learning to the community + I think it's important for them to be aware of ways they can help the earth and what hurts it.  Here's a few activities and vocabulary ideas to help with that:
These Vocabulary Cards are great to use when discussing Earth Day words and doing whole group sorts. Plus they are perfect for english language learners.  Here's a little tip: add magnetic tape to the back of the cards and make them interactive by using them on the white board.
This cutie little Trash Truck Sort is a sorting activity where students sort and glue the pictures under the correct flip to create a cute little trash truck.
For this Pollution Sort pocket book, students sort the picture/word cards into the correct pocket: pollution – not pollution
Need to get your kiddos up and moving?
This Write the Room is great for that!  Tape the picture/word cards around the room and students will go around the room sorting the pictures into the correct category by writing the words in the rectangles.
Here's an activity you could put in a station…
Earth Day Spin is a partner activity where partners take turns spinning the spinner and coloring the pictures by helps the earth (blue) and does not help the earth (green).  The first player to get 4 in a row, wins!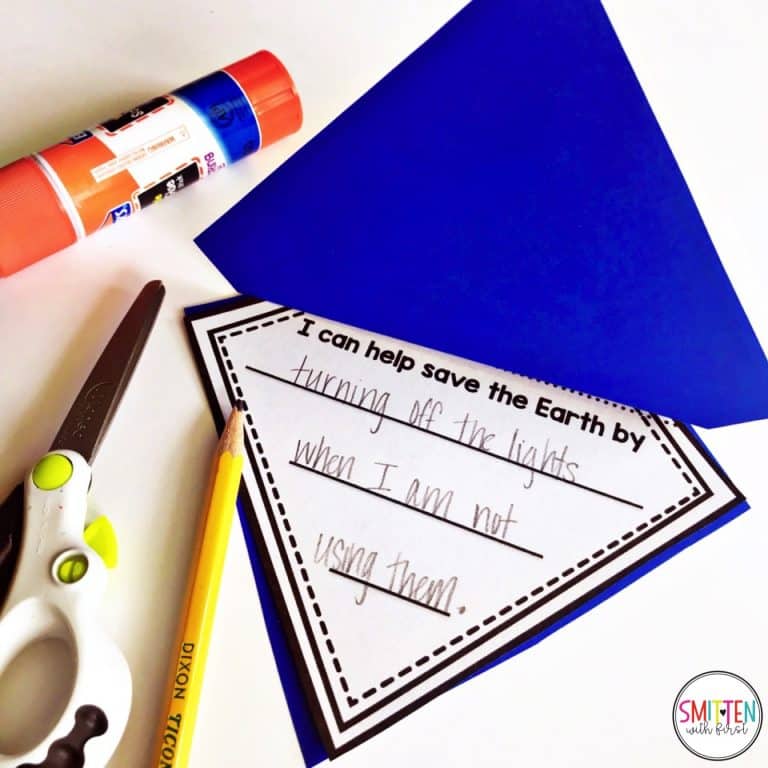 This Superhero Badge flip book is a quick writing activity where students write what they will do to help save the earth.  These would be cute displayed on a door or bulletin board that says "Earth Day Superheroes".
Speaking of writing, here's a few more options.  Simply choose a prompt and pair it with the earth craft.
You can find all the above activities here.
And as promised here's a fun freebie that your students can wear home to show off some of their Earth Day learning!
I hope that these activities help make your Earth Day planning a breeze!