As promised, I'm rounding up activities and ideas I shared on Instagram this week for today's Weekly Recap! Today's is mostly STEM activities, but there are a few others at the end.
Alrighty, let's get started!
I love these February STEM challenges; they are set up exactly like my 100th/120th Day STEM activities. I think they work great for Kinder, 1st grade, or even 2nd grade students!
1.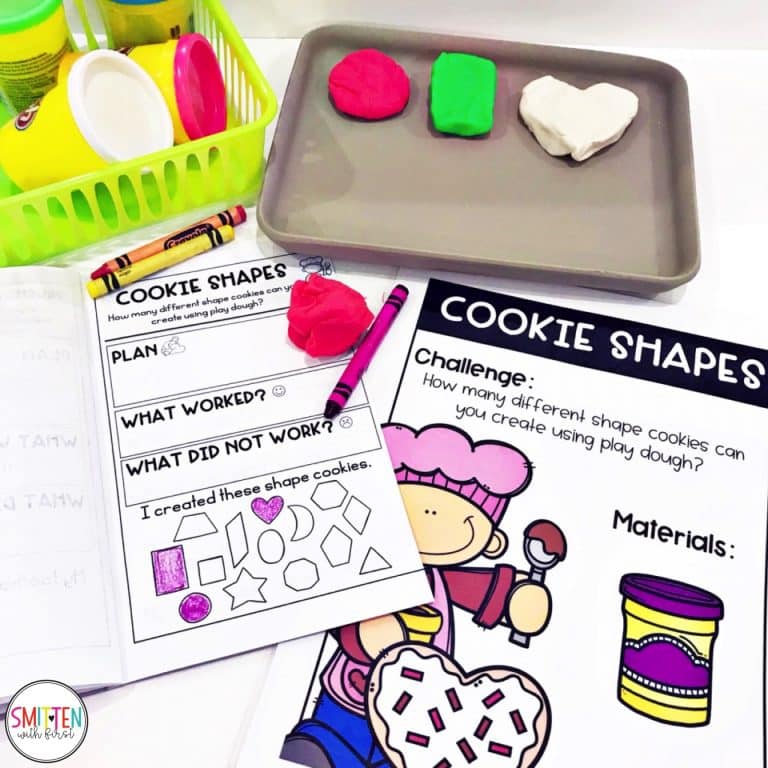 They include the journal reflection pages as well as the editable parent/guardian donation letter to send home asking for the STEM materials. You can find all these, here.
Here are a few other resources I shared this week…
2.
free Groundhog prediction hats, here + several other freebies!
3.
groundhog flip book, here!
4.
Valentine centers & activities for PreK – Kindergarten, here!
Oh, and here's a 2D shape station freebie if you're needing it or if you know of a teacher friend that could use it!
I hope y'all have a wonderful weekend!