Happy Thursday! I have been busy prepping all things fine motor for the upcoming school year. Fine motor is one of my son's OT goals so I am going to be incorporating it into as much as I can for him. If you're new here, he is our youngest and was born with Spina Bifida. His OT is phenomenal with sharing fine motor resources and ideas with me, so I am always trying to get those skills in where I can. What I love about these particular fine motor letter and number mats is that they cover multiple skills all in one.
For example, these lacing letter cards/mats cover fine motor, letter recognition, and beginning sounds all in 1 activity.
The number lacing mats cover a variety of skills, too: number identification, word form, variety of picture form, subitizing – just lots of number sense.
I've got several more I want to show y'all….but you get the idea, so I'll just let the pictures do the talking. These letter and number mats hit fine motor plus several more skills and standards. These are great for morning work, literacy or math stations, small groups, OT, or even intervention.
Tracing:
Multi-use: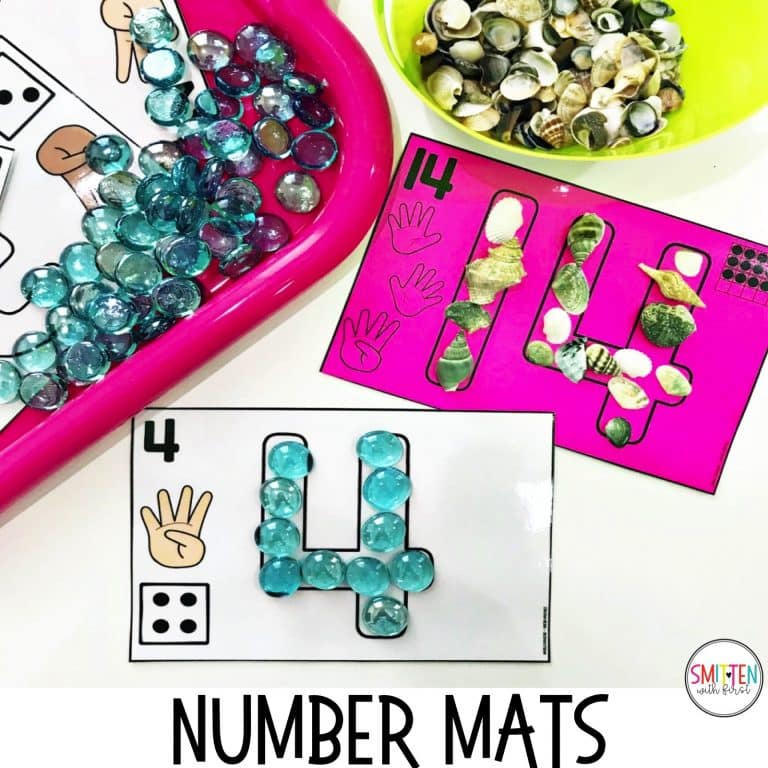 Building Blocks: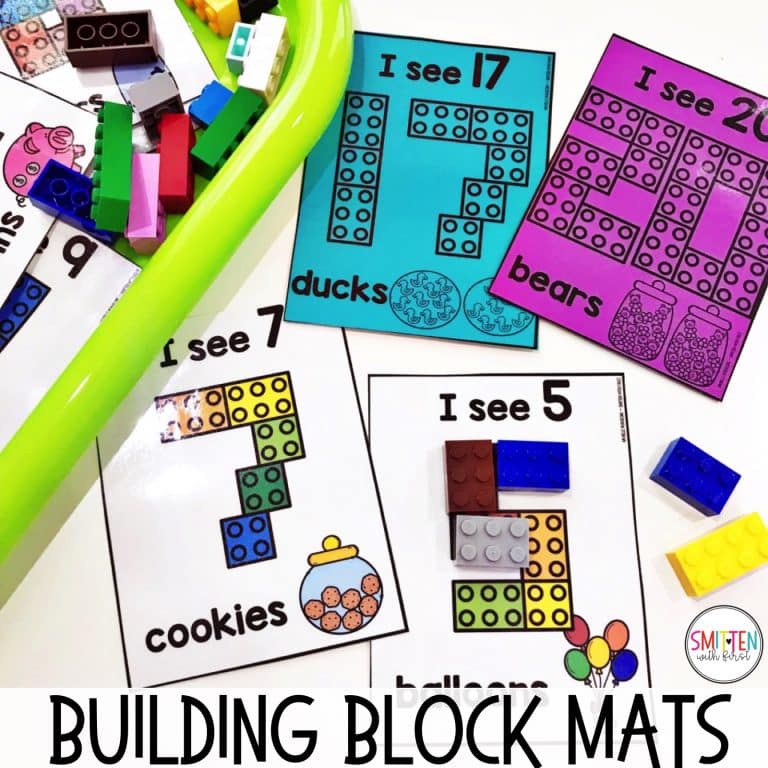 Sand/Salt Writing Tray:
(This sand tray was from the Target Dollar Spot, but one of you shared that you can also use a school box! Such a great idea!)
Pompoms:
Geo-boards:
Play Dough:
Snap Cubes:
Puzzles:
Pattern Blocks:
If you're wanting to incorporate these into your classroom, you can find them by clicking one of the pictures below:
Or you can save it for later by pinning the pic below.