Last month, I shared all the components within Phonics Friends and really talked a lot on what Phonics Friends are and how they came to be.  If you missed that post, you can catch it here.
 Today, I am back with L Blends phonics activities and games and I am so excited to share this Phonics Friends with you all.
I T . I S . S O . M U C H . F U N .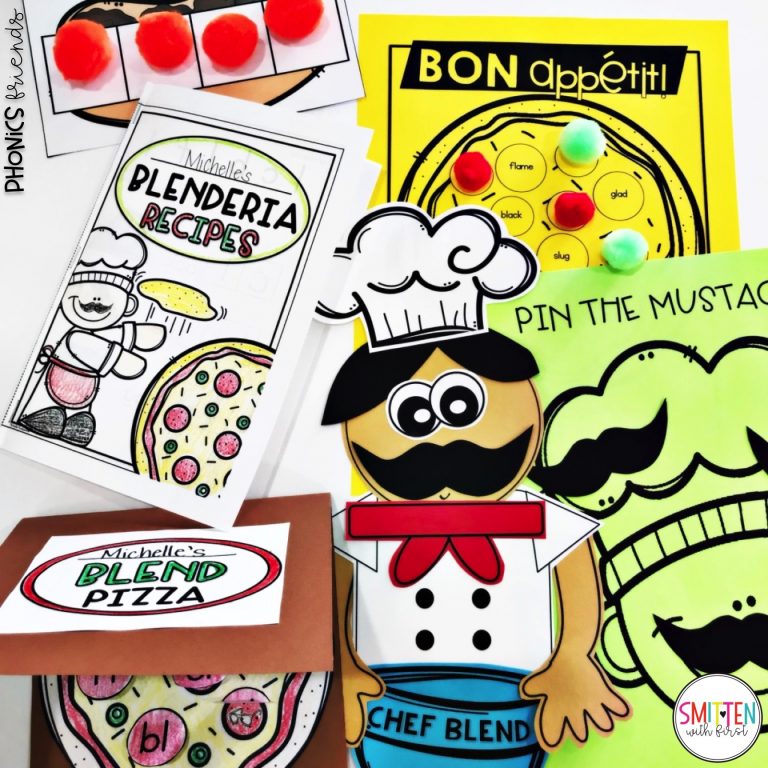 L BLENDS PHONICS ACTIVITIES AND GAMES
The "theme" of this Phonics Friends is a pizzeria.  Hobby Lobby has [these] self adhesive mustaches that you can wear along with a chef hat and a chef's coat [here , here and here] to really set the stage to grab your student's attention for the week's learning.  Of course you do not have to dress up as a chef [completely optional]…it just adds a whole 'lotta excitement to the lesson.
 Let's take a look at the week.
Day 1
Welcome your students to the BLENDeria by dressing up as a chef and adding some plastic [or paper] table cloths, bowls and spoons on student's tables.  You can also display a poster on your board that says, "Welcome to the Blenderia".  It doesn't have to be anything super fancy.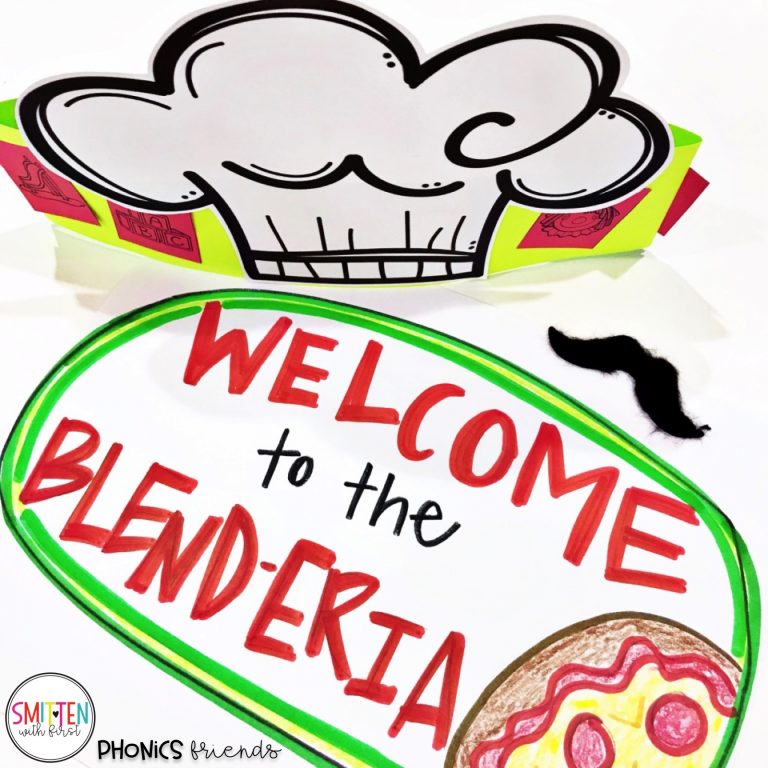 During the direct teach, introduce Chef Blend to students and let them know that Chef Blend is here to teach them all about L blends and introduce blends.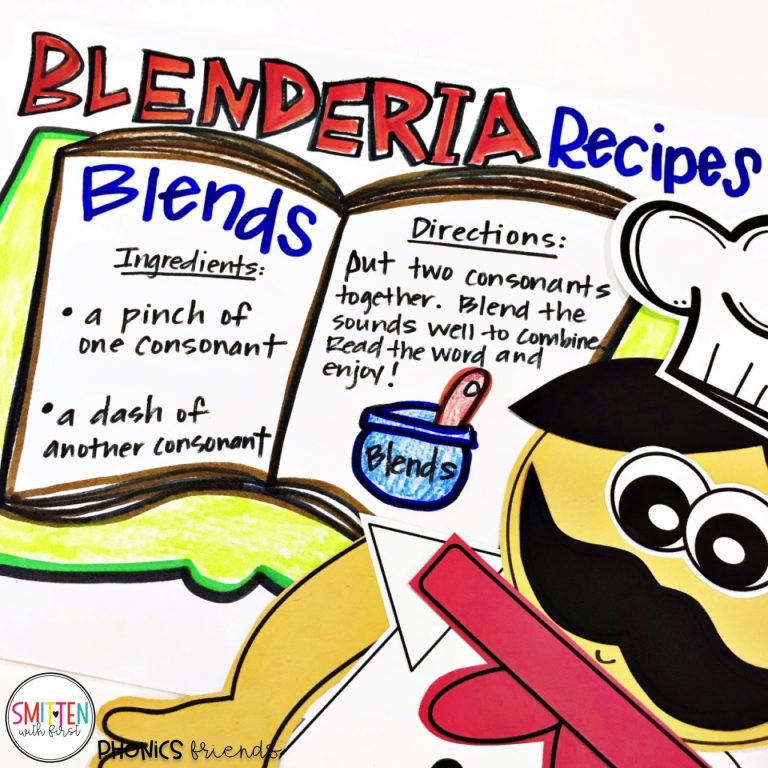 You can create a Blenderia Recipe book to display on the board when introducing the week's skill.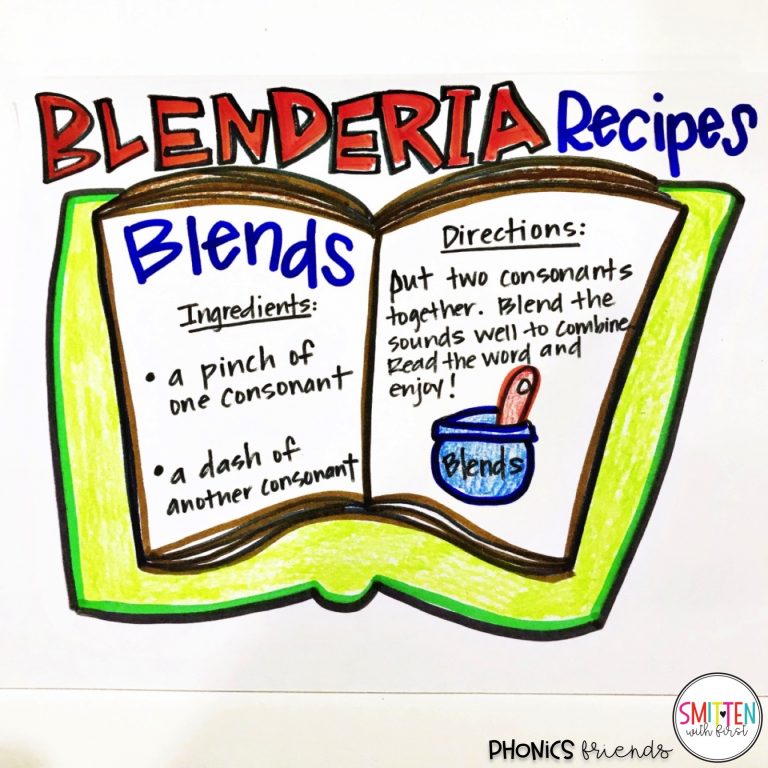 During Guided Practice, students will learn by doing! They will learn how to make blends by blending consonants together and matching them to the correct picture.
Students will then, independently, sort pictures based on whether or not the pictures have the blend sounds and glue them to their chef hats…and of course they can wear the mustaches (mentioned above)  to make it even that much more realistic and fun!
During Word Work, students will build blends with puzzles.
Day 2
Direct Teach lesson for Day 2 is reviewing blends with the teacher modeling word segmenting and students segmenting kinesthetically. During Guided Practice, students will extend that practice by "Serving Up Sounds" using sound boxes [meatball sandwich] and pompoms [as meatballs] to segment words.
I know, right? Lots of fun hands on learning.
For independent practice, students create their very own Blenderia recipes by completing this Blenderia Recipe Book.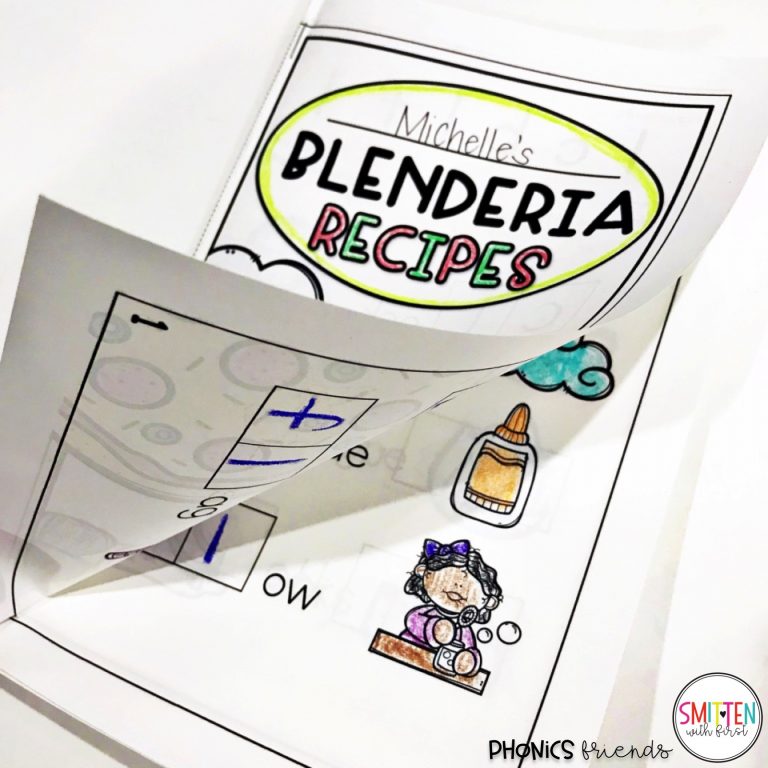 and for Word Work, students will again practice segmenting words by saying the word for the picture and spelling it.
Day 3 
Next up, after the Direct Teach lesson, students will play "Chef Showdown" during Guided Practice.  Students will work in table groups to build the blend with dough [play dough] that the teacher calls out. The table that builds the blend first before the teacher calls out, "CHEF SHOWDOWN" wins that round.
For independent practice, students will build a blend pizza by matching the correct blend to the correct picture.
During Word Work, students will complete a Write the Room activity and complete the tasks on the cards.
Day 4
This day might just be my favorite! During Direct Teach, students will blend the sounds together that the teacher says aloud to guess the word that the teacher is thinking. During Guided Practice, students will play "Pin the Mustache on the Chef". Loads of fun! Students break into two teams.  The teacher will show the first two students in line a word card, and the first student that reads the word correctly gets to pin the mustache on the chef.
During Independent Practice, students will complete an interactive word sort in their interactive journals.
For Word Work, students play "Spin and Find" by spinning the spinner and finding the picture that matches the word.
Day 5
Day 5 of Guided Practice, students will practice word reading/fluency by playing "Bon Appetit!" in pairs.
For Independent Practice, students complete a spelling assessment or create Chef Blend and during Word Work, students play "Phonics Memory" by matching the picture the correct word.
A few other things included are word cards, blend cards and several different home connection activities.
You can find all these activities + more by clicking here.  You can also save this post by pinning one of the images below.
If you haven't tried Phonics Friends in your classroom, check out what other teachers are saying about them!
"This is an amazing packet! You covered every aspect of phonics. I love the engaging activities and routine! Looking forward to using this year. Thank you!"
"LOVE, LOVE, LOVE!!!! Can't live without these!" 
"I absolutely love your phonics lessons!! It makes learning so fun :)"
"I LOVE these updated activities/lessons! These products are incredibly engaging, and my first graders absolutely love all of the fun games and crafts included! Thank you!!!"
"My class loved these cvce phonics friends. It definitely was a great supplement this year to teaching long vowels and by referencing the phonics friends, they helped my students recall the difference between their short vowel friends and long vowel friends."
"I love all the Phonics friends! My students love learning phonics now!"
"I can't say enough good things about this unit!! This has made me a better teacher and my kids love the engaging activities"
"My students clap their hands with excitement when a new phonic's friend is introduced. Love all the activities!!!"
"The pacing guide in this packet was amazing!! I wish I would have bought the bundle. It is well worth the price and the activities in the packet were very engaging."
SaveSave
SaveSave
SaveSave
SaveSave
SaveSave
SaveSave
SaveSave
SaveSave
SaveSaveSaveSaveSaveSave
ForSaveSave
SaveSave
SaveSave
SaveSave
SaveSave
SaveSave