Can you believe it is already October? The crisp fall air, leaves, pumpkin spice everything, plus all the fun colors just makes me love October more and more each year! PLUS, this is such a fun time in the classroom with learning all about bats, pumpkins, and spiders!
Today, I am sharing some October writing activities that you can use with a variety of prompts. Let's take a look!
October Writing Activities
These bats might just be my favorite! They can be used as a follow up to a fiction or nonfiction read aloud.  The prompts can also be used as a follow up to a unit on bats.  They make such a cute bulletin board display, or they could even be displayed from the ceiling.
The prompts can be used for persuasive writing, expository writing, descriptive, and narrative.
There are several different prompts plus each prompt has three different "writing" options: triple handwriting lines, single lines, and boxes to easily differentiate for student level.  The boxes work great for Kindergarten age students plus they can also be used to draw a diagram or life cycle.
Oh, and how fun is this bat costume? I think it would be fun to wear to introduce a bat unit! (affiliate link)  
Spiders! Eek!! These crafts and writing prompts can also be used as a follow up to a fiction or non-fiction read aloud. There are several writing prompt options to use for persuasive, expository, narrative, and descriptive.  Display them in the hall or a bulletin board for a creepy display with  this spider web (affiliate link). 
Pumpkins and jack-o-lanterns are another favorite! Again, these have several different prompt options to include the different styles of writing.  It also has one craft that can be used to make a pumpkin or a jack-o-lantern.  Use it to illustrate the life cycle, make a connection to a read aloud, or wrap up your pumpkin learning.
There are Drug Free writing options, too. 🙂
Frankenstein and monsters….oh my!
and Christopher Columbus, too!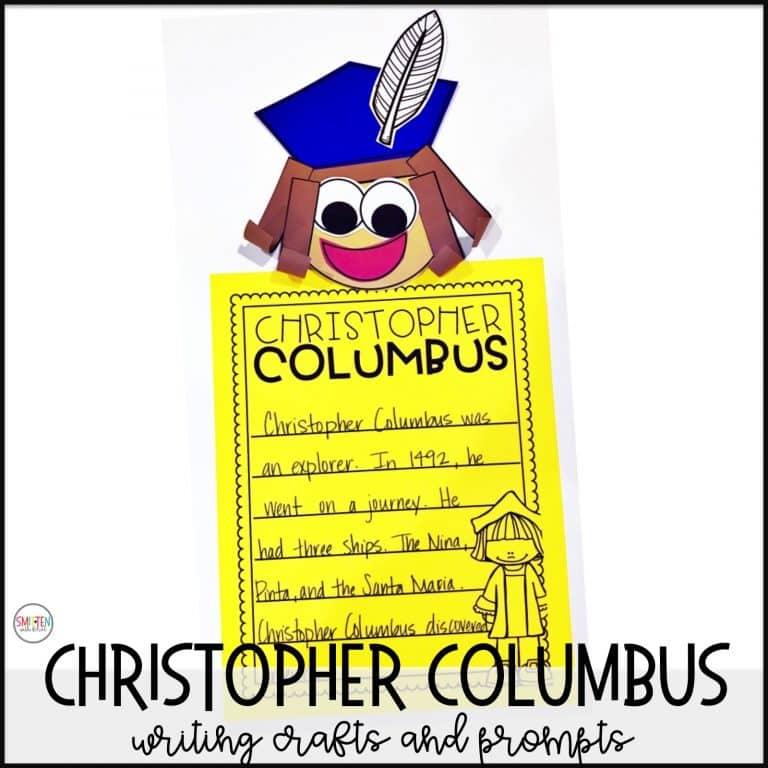 Goodness, I just love this time of year! You can find all these writing activities in my October Write-tivities pack HERE.
or Pin It for later here: