Next week we will start our 2D shape unit, and y'all….I canNOT wait! Shapes are one of my very favorite things in math to teach!
I wanted some fresh ideas for teaching shapes this year so I piled some ideas I had in to
one big pack
.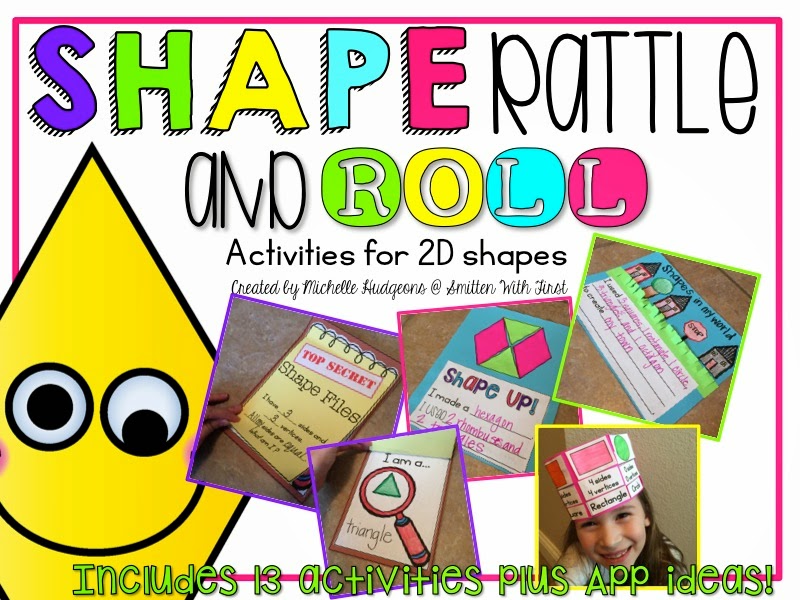 I wish we had enough time to get to every
activity
!
To save you from my rambling, I'll let the pictures do the talking. Here's a look at what's included.
….and that's a wrap! I can't wait to get started on our
Shape Files
next week!
Leave your email address below and I'll choose a winner!