Hey, hey! Today,  I've got several Spring activities for prek, preschool, and kindergarten teachers.  As usual, if you don't teach prek or kinder but have friends that do, please share this post with them. I owe you a big 'ole hug!
Alrighty, let's start getting your plans packed with some fun Spring activities! I'm going to let the pictures do most of the talking.
SPRING ACTIVITIES FOR PREK, PRESCHOOL, AND KINDERGARTEN
First up, are prewriting tracing cards, letter identification/tracing/writing activities.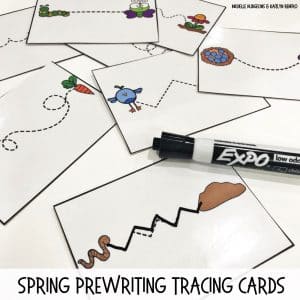 This Spin and Cover center is a favorite. Simply spin the spinner, name the letter that the spinner landed on, cover it on the mat with a pompom (to create a flower), and then trace/write it on the recording sheet. SO MANY SKILLS in one activity, y'all!
Next, is letter / sound identification:
For the Garden of Sounds activity, students match the letter to the correct beginning picture sound to complete the puzzle.  There is this puzzle + another one available in the Spring centers pack, here.  I copied the recording sheets (there are several included) front to back and laminated it. Once students finish the front, they flip it over and complete the back.  This also helps save paper!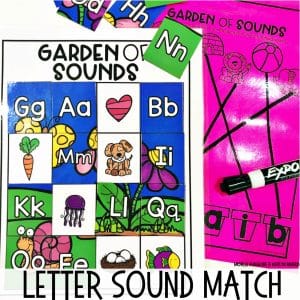 Let's take a look at some phonics activities…
I love this rhyming activity because it incorporates fine motor with the use of plastic Easter eggs.  Students crack open the egg, say the word for the picture, and color the egg that rhymes on their recording sheet.  Perfect activity to get those finger muscles up and running!
Again, another activity that incorporates fine motor skills by pushing cubes together for each syllable they hear in the word.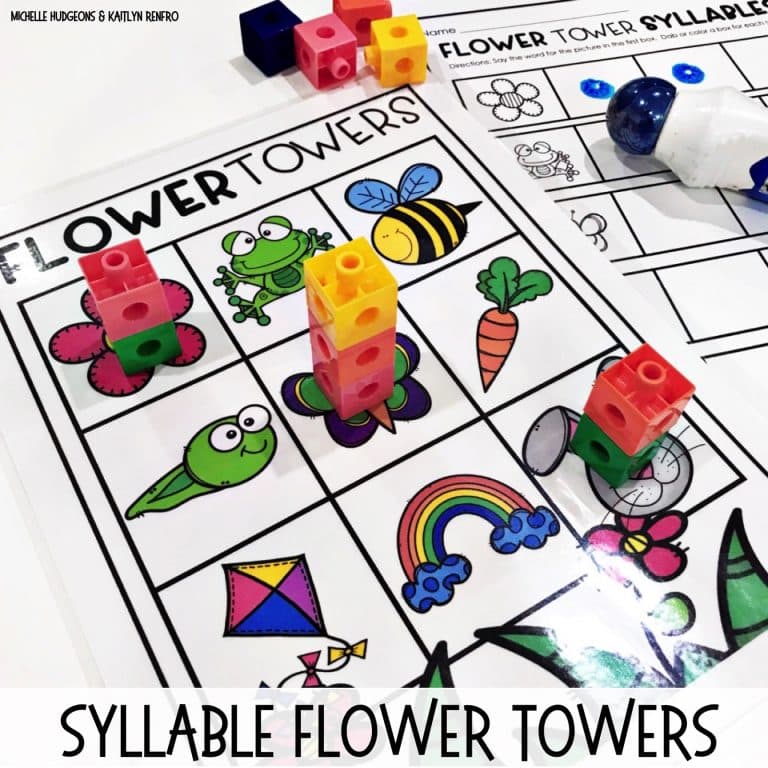 Name building & writing activity:
This Name Nest activity is great for fine motor (do you see a theme here, haha?!) because they are tearing/cutting, gluing, writing! These make an adorable hallway display. You could create a large tree as a background with the title "Welcome to our NEST" or something like that! Too cute!
Another fun activity is to take your learning outside and practice writing names with egg shaped side walk chalk! Can you imagine the excitement?! (affiliate link)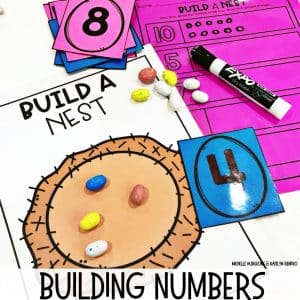 These Number Peeps subtilizing puzzles are FREE , here! Say what?!?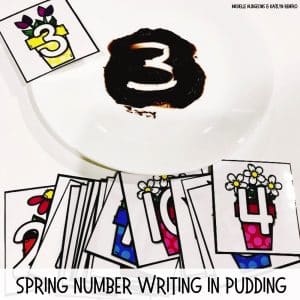 Addition and subtraction activities: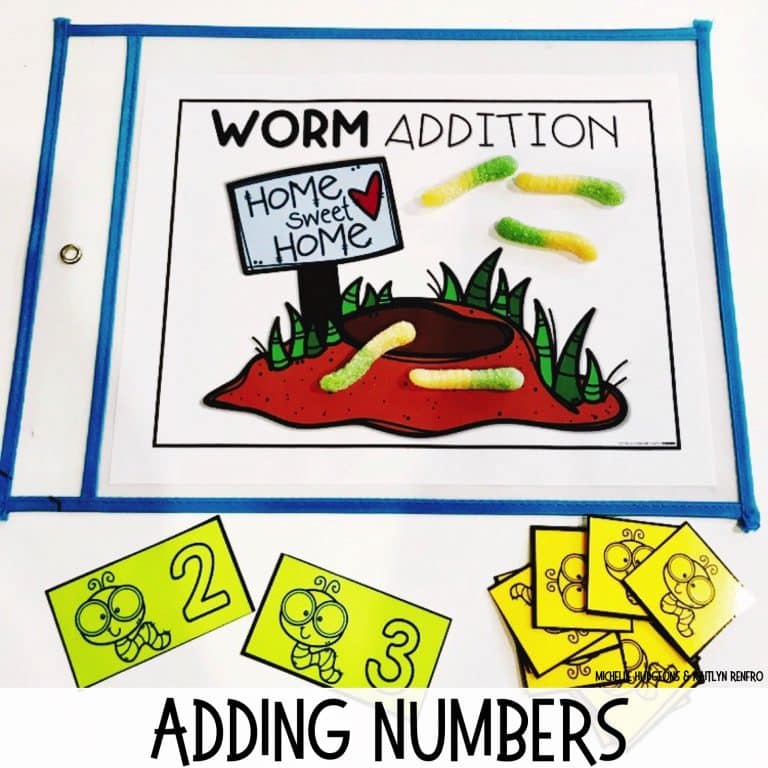 Non-standard measurement and graphing:
Fine motor art activity! These makes adorable gifts for family or friends.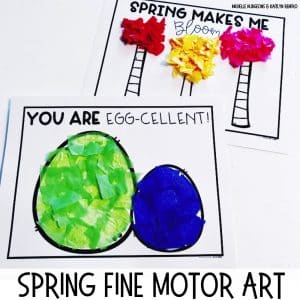 colors:
and these fun visual discrimination activities: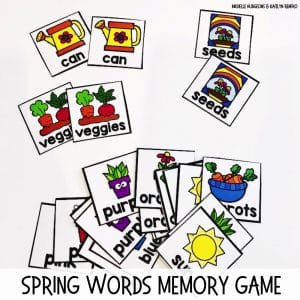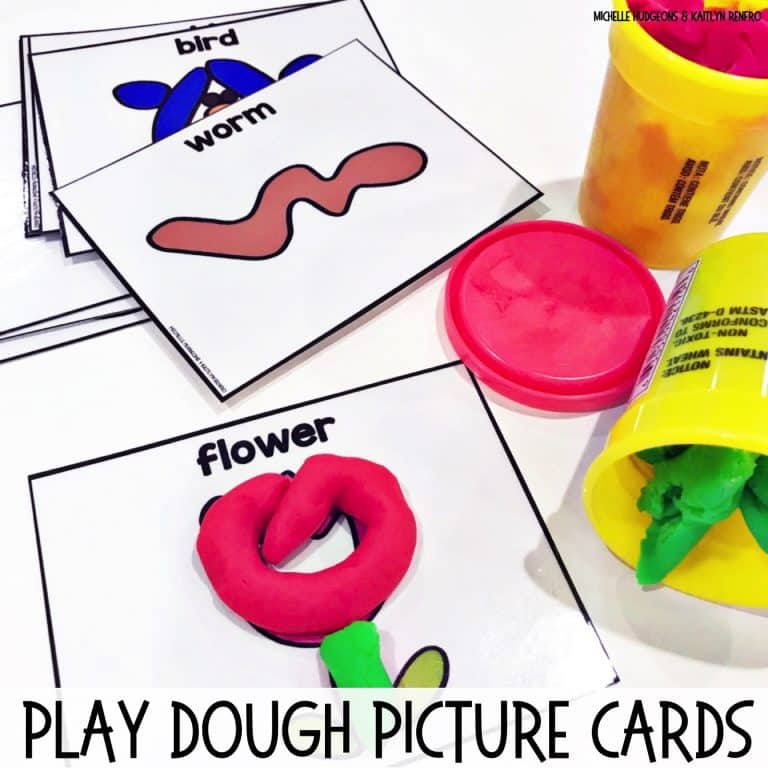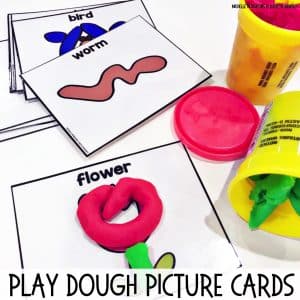 You can find ALL of these Spring activities for prek, preschool, and kindergarten, here.