We are officially on the summer countdown here at our house.  We keep our days pretty busy, but I try to make time for "school" activities as much as possible. This year, I'll be using these Summer centers and activities for pre-k, preschool, and kindergarten with my youngest. If you're teaching summer school – these summer centers are great for intervention, too.  You can find several other preschool activities and centers here.
Here's what I've got planned for our preschool "school" time this summer.
SUMMER CENTERS AND ACTIVITIES FOR PRE-K, PRESCHOOL, AND KINDERGARTEN
My little guy is 4 and working on fine motor skills so we will use these summer pre-writing tracing cards as often as we can.  These are great for practicing pencil control.  I laminated them so that we can use them over and over.
We will also be using these seashell letter cards and a sand tray for letter practice to reinforce the identification and sound.  Sand trays are perfect for fine motor.  For this one, he will use a sea shell to create the letters or his finger. What I love about these are that you can add in any type of fine motor instrument to practice pencil grip…plus they are just plain fun!
I found our sand tray in the Target Dollar Spot. It was actually a tray that held lacing cards and I kept it to use as a sand tray. Haha! Here is one from Amazon (affiliate link) that will work, too!
A few other letter centers and activities that we will do are these: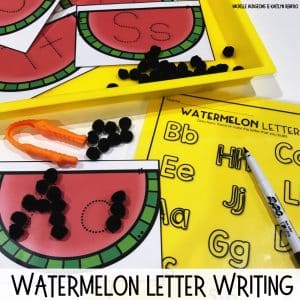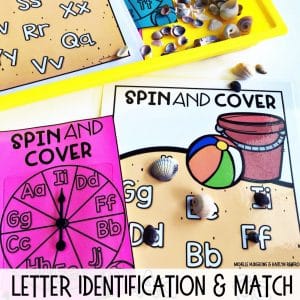 We will use these ocean animals puzzles for capital and lowercase letter matching.  These are self correcting which I looooove! Oh, and they are FREE (here). Double win!
Speaking of self-correcting, these summer rhyming cards are also self-correcting.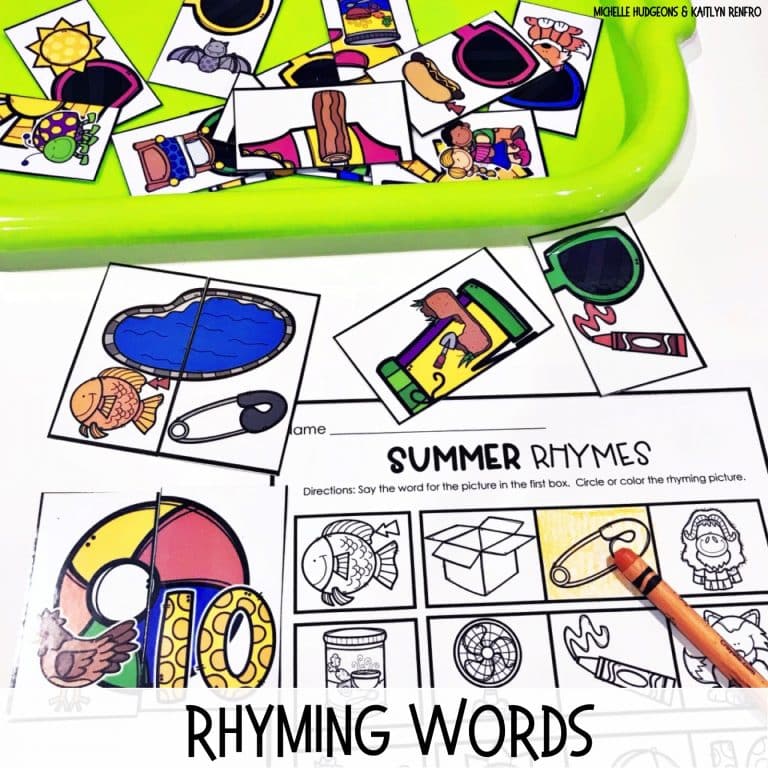 Beginning sounds are another skill we will work on with these letter sound matches and picture cards.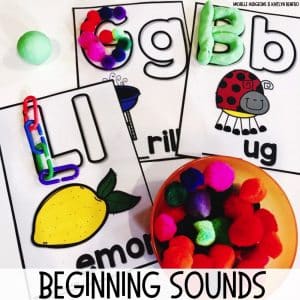 To wrap up our letter learning, we'll sort letters by their attributes: straight, round, or both.  Letters are confusing for our little learners y'all, so as much practice they can get in various ways, the better!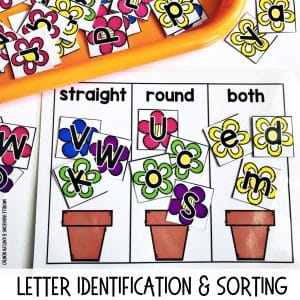 I am looking forward to introducing some simple sight words with this seashell sight word building activity.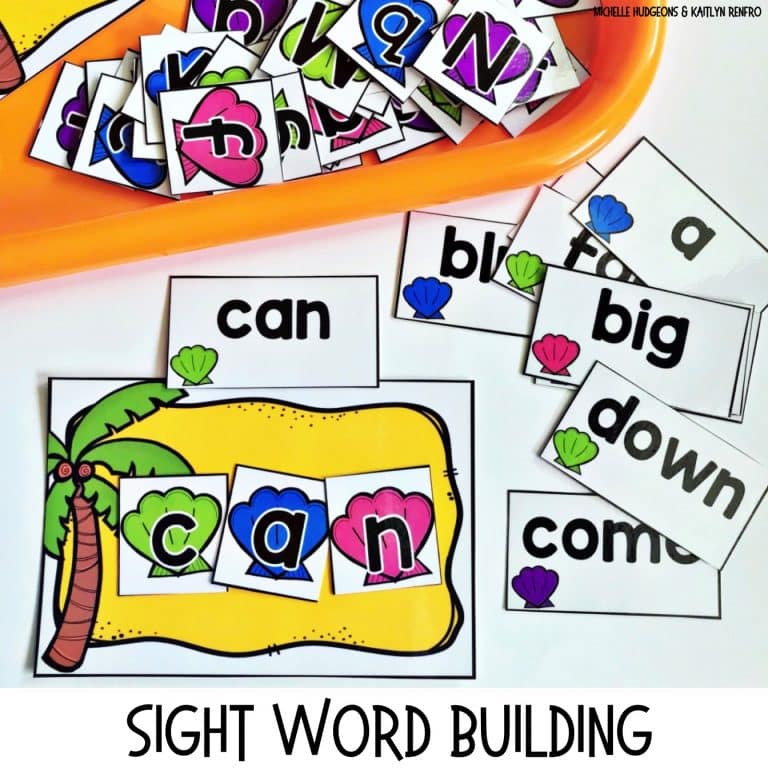 Alright, let's switch gears and look at some summer math centers and activities!
Counting Mats are one of my favorites. These hit so many skills: 1 to 1 correspondence, counting, number recognition and value, number sense, informal addition/subtraction and comparison…so many! These themed counting mats are all available here.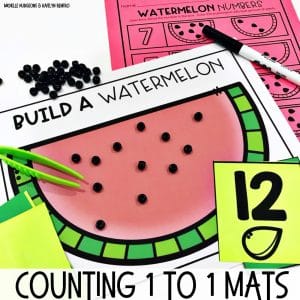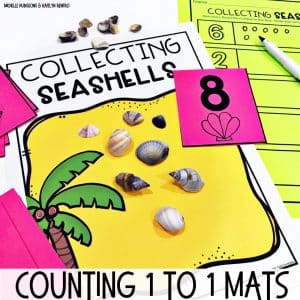 The Sun Ray one can be found here or here.
To practice writing numbers, we will use these:
Here are several shape summer centers and activities that we will add to our summer school days.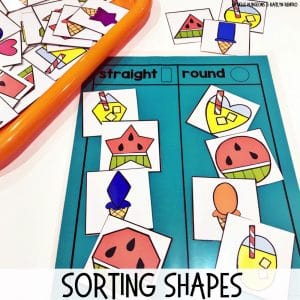 These ice cream subtilizing counting cards are also on the list!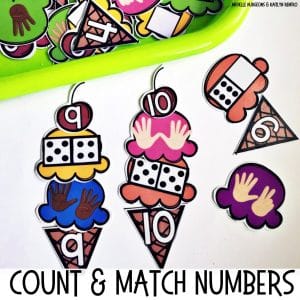 Here are several other summer centers and activities that we are planning to use!
Number identification and comparing numbers:
Informal addition and subtraction: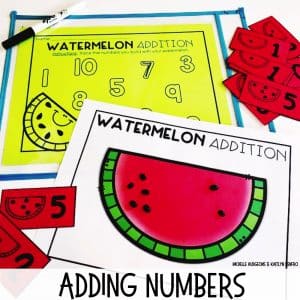 Patterns and graphing: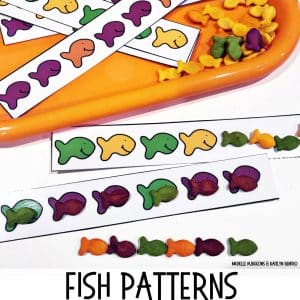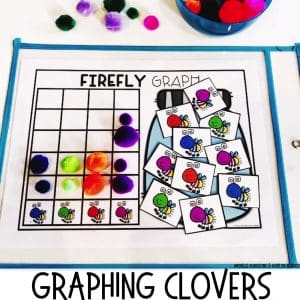 and non-standard measurement:
Oh my goodness, there's just so many activities!
I am hoping to get this watermelon name craft done, too!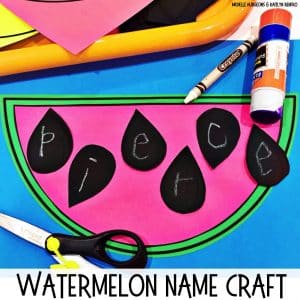 Oh, and these color cards and these play dough cards are also on the list!
Whew, that's a lot but we are so excited to get started on these! The best part is…these centers and activities will last us alllll summer long!
You can find these activities plus more in the link below:
Summer Centers and Activities for Pre-K, Preschool, and Kindergarten