I wanted to hop on real quick and share a quick, cute, and simple long a freebie with you all.
Last week
we worked on long a. On Friday we sorted snowballs by long a and short a. We used all the long a snowballs to create a winter scene. I usually do these every year and always love to see what scenes my students come up with.
Here's a few from this year.
Some days we just run out of time. Friday was one of those days! Otherwise, every little part of the manila paper that is still showing through would be colored! It usually drives me bananas to see blank spots that are not colored. deep breaths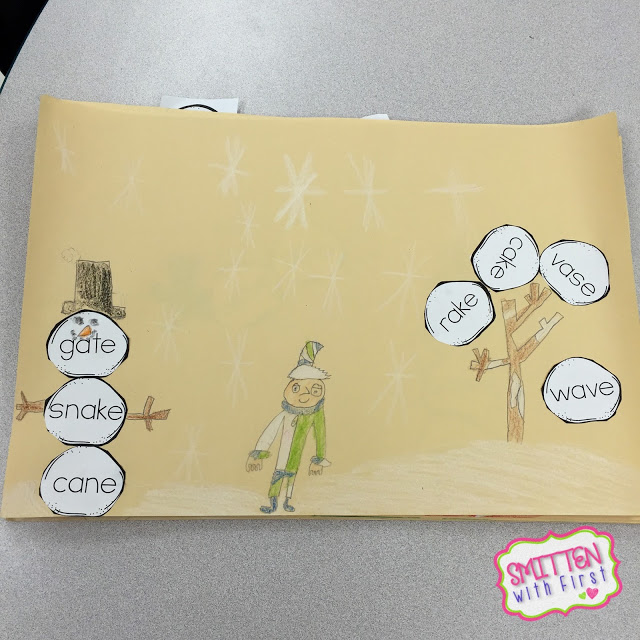 Again, if we would have had more time….this whole page would be colored! You can download the snowballs for this activity
here
or
here
.
We also worked on verb tenses last week. We watched
this
Brain Pop Jr. video. Moby always saves the day! Next, we sorted sticky notes onto our anchor chart. I like to use an "old" person to illustrate "past" verbs. We talk about how those words are "old news"….because they happened yesterday.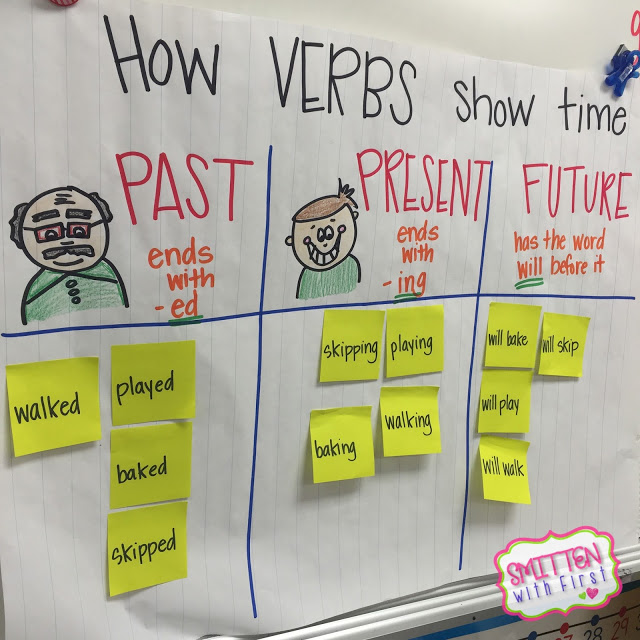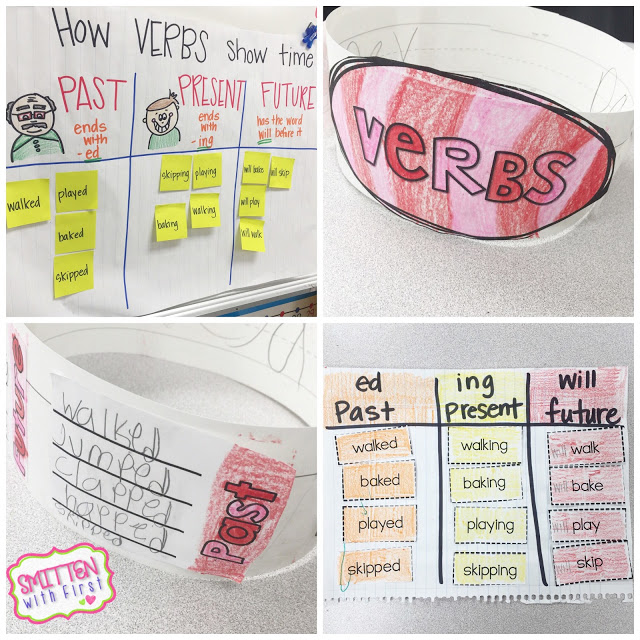 Happy Monday friends!