Hey, hey! Hope you are having a wonderful start to a new week. I recently released a new resource that I want to share with y'all: compound words activities. Before I jump in on sharing everything, I wanted to let you know that there are both printable and digital activities available for compound words.
COMPOUND WORDS ACTIVITIES
When introducing a new skill, I like to have some sort of anchor chart or poster to use.  Anchor charts/posters are also great to use throughout a new unit for students to reference to if needed.
Tip: You can add magnetic tape to the back of the poster and display it on your whiteboard.
Vocabulary Word Cards are always great to use, too when introducing a new skill.  They are helpful to ELL students and can be used in so many ways.
Here's a few:
-word walls, abc order, writing center, syllable counting, spelling, matching games (make 2 copies), write the room, and read the room.  I am sure there are many other ways to use them, too!
Ok, let's talk games for a sec. Y'ALL! I love, love, love using games to teach new skills.  We played them ALL THE TIME in my classroom.  This game is called Mix and Move.  This is a whole group game where each student gets one picture card.  Students "mix and move" around the room to find a friend who has the missing part to their compound word.  For example: one student has "dragon", one student has "fly" and another student has "dragonfly". These 3 students' cards would make a match because they make a compound word. You could even play a fun upbeat song in the background while students are moving around the room!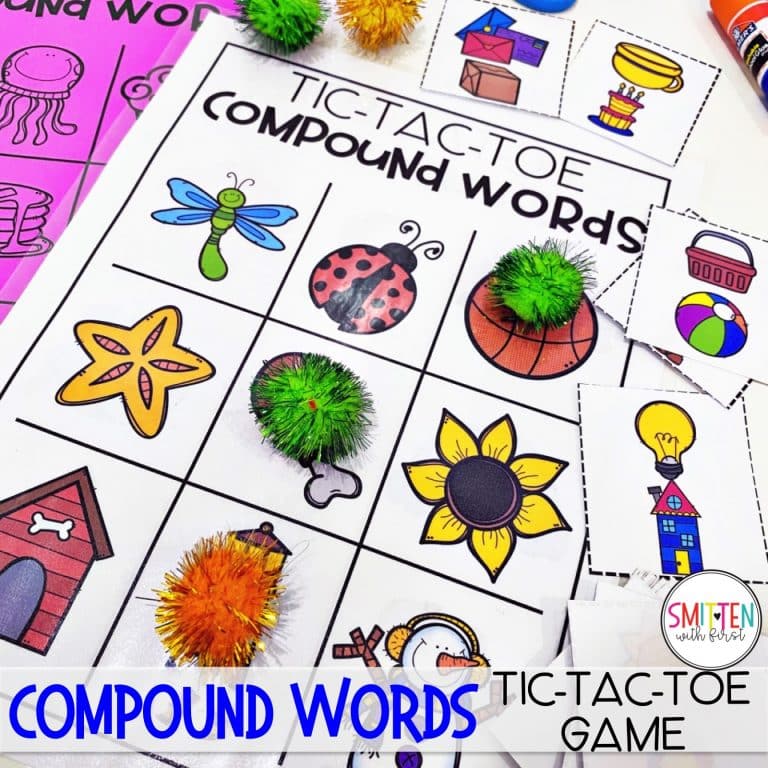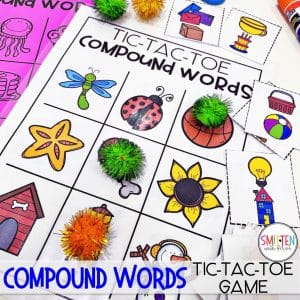 Another fun game is Tic-Tac-Toe.  Kids love it!  To play, students work in groups and take turns flipping over a card.  If the compound word that matches their card is on the mat, they cover it up.  3 in a row wins!  This is a great way for students to practice identifying that compound words are made up of 2 individual words!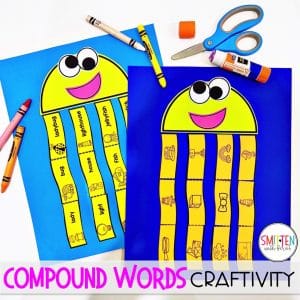 Craftivities – gah, they're my favorite!  This craftivity is very similar to the game except that students are building the compound words.  This has 2 versions for differentiation: one with pictures only and one with words and pictures.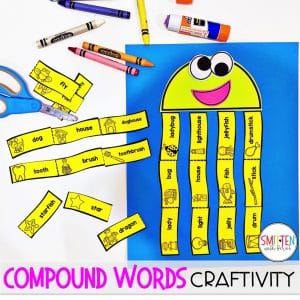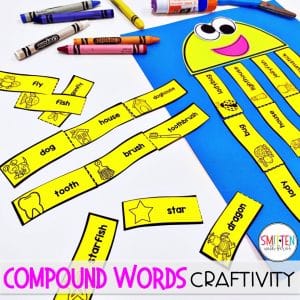 Worksheets aren't always my top pick, but when they incorporate some fine motor skill practice I'm in. These cover matching and identifying compound words as well as identifying the missing word in a compound word.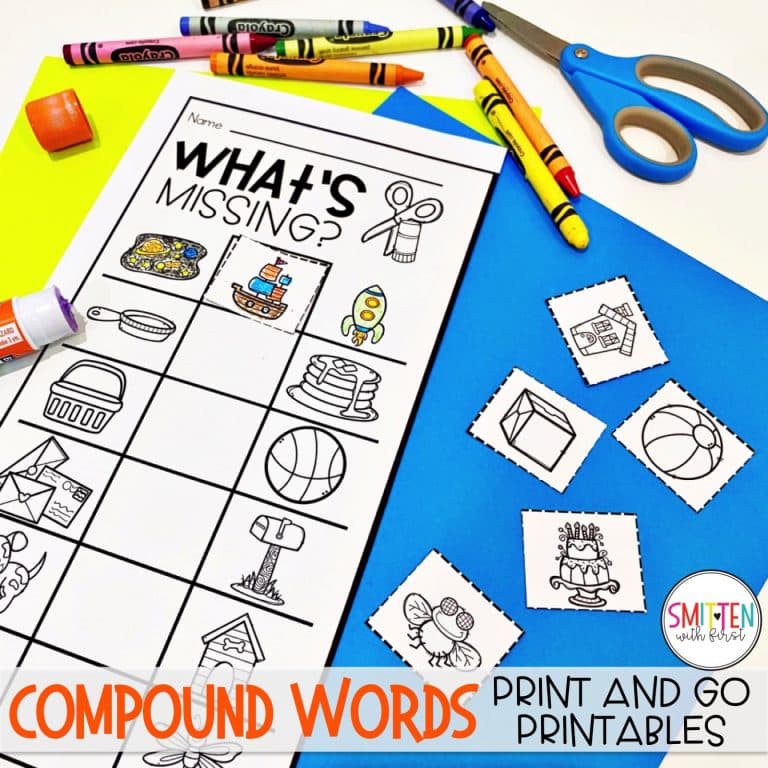 And last but not least – sorts. For this one, students practice identifying and reading compound words.  They are sorting the word cards by: Compound Words and Not a Compound Word
You can find all of the activities above, HERE.
Also, *some* of these same activities are available in a digital version. Those can all be found HERE.
If you're needing both printable and digital versions, the bundle can be found HERE.
I know that some of you will be doing some distance learning next year, so I wanted to share some online learning videos and read alouds.
Online Learning Videos:
Jack Hartmann – Have You Heard About Compound Words
SandZ Academy – The Compound Word Game
Online Read Alouds:
Thumbtacks, Earwax, Lipstick, Dipstick by Brian P Cleary
Once There Was a Bullfrog by Rick Walton
If You Were a Compound Word by Trisha Speed Shaskan
You can find the hard copy of these compound word read alouds, HERE under "Read Alouds".
Whew, I feel like that was a lot! So, if you want to save this post for later, here's a Pin It pic…. or you can always Pin any of the pictures above!