December is here, y'all! That means it's time to deck the halls with all the holiday goodies.
Today, I'm sharing a look at some December writing activities that you can use with a variety of prompts. These are part of the Write-tivities series; you can find all of the months here.
Let's take a look!
December Writing Activities
These Santas might just be one of my favorites. They can be used as a follow up to a fictional read aloud.  They make such a cute bulletin board display. The prompts can be used for persuasive writing, expository writing, descriptive, narrative, or acrostic poems.
Each prompt has three different "writing" options: triple handwriting lines, single lines, and boxes to easily differentiate for student level.  The boxes work great for Kindergarten age students plus they can also be used to draw a diagram or life cycle. I'll show you an example of how to use the "box" writing option for a diagram here in just a bit.
There are several different brainstorming/pre-writing organizers that students can use to plan out their story. These are so helpful!
These Hanukkah and Kwanaza writing prompts and crafts are another favorite. These, too, can be used as a follow up read aloud activity and make adorable hallway decorations.
Christmas trees are another favorite! Again, these have several different prompt options to include the different styles of writing.  It also has one craft that can be used to make a tree with a face on it or a tree that can be decorated with paper ornaments. Use it for how to writing, creative writing, or make a connection to a read aloud.
Ok, I have too many favorites! I love these reindeers, too! They can be used as a follow up writing to a reindeer/caribou unit…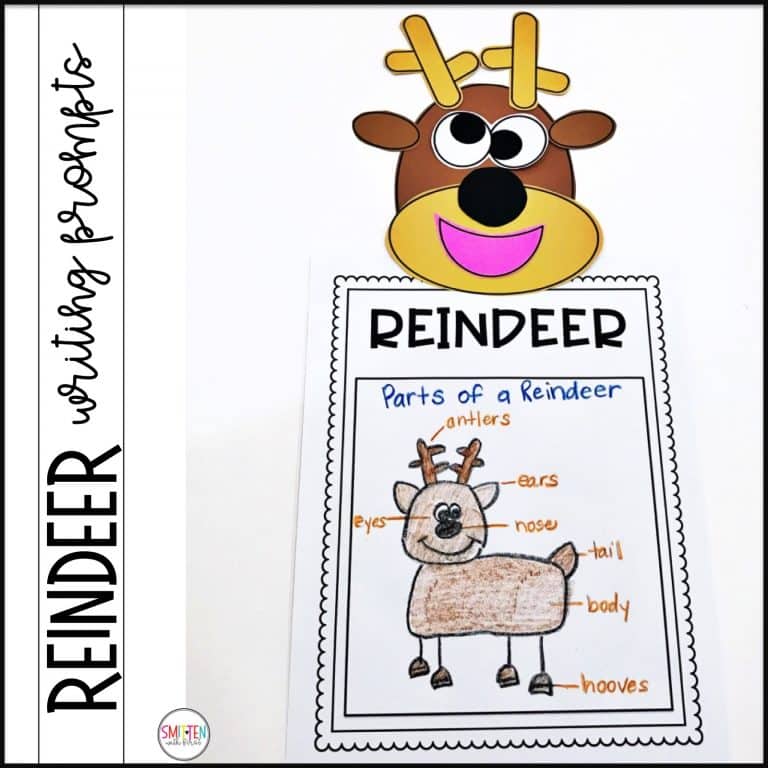 …or draw a diagram of a reindeer and label the parts of a reindeer.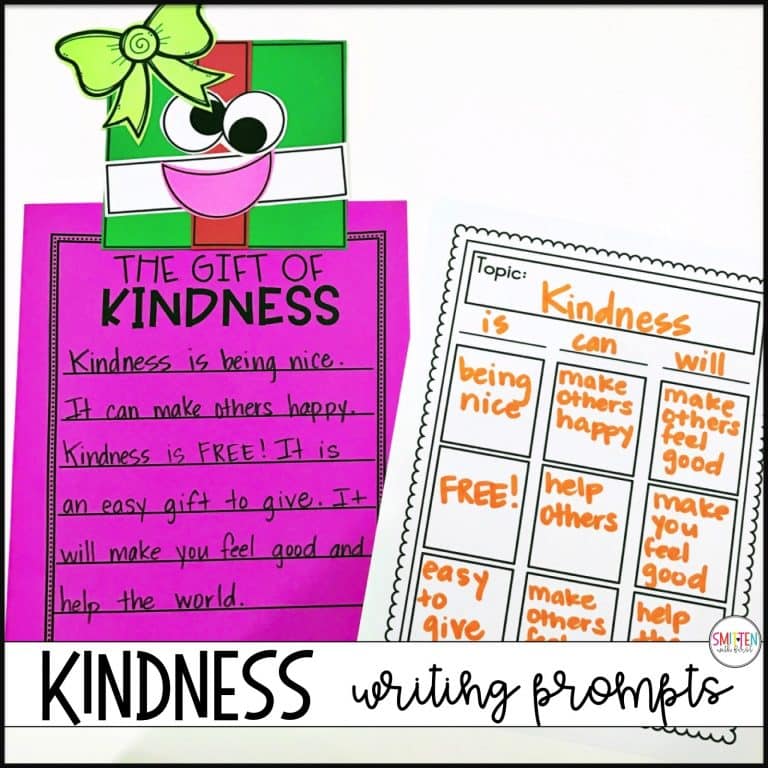 These presents/gifts can be used to write about kindness..what it is, what it can do, and what it will do. Students could also write about what their gifts are with the prompt "My Gift" and display them on a bulletin board that says, "Our Gifts". Maybe their gift is singing…or painting….
Poinsettias are another great follow up activity to a non-fiction read aloud, celebrations or your student's poinsettia learning.
and these gingerbreads are another option included in the December writing activities.
You can find all the writing activities from above, here or pin one of the images below to save this post for later.