In 2015 I shared all about my farmhouse inspired classroom.  You can read that post here.
What I absolutely love about a farmhouse classroom is that it is so warm, welcoming, and has a home feel for students.  Plus, in my opinion…it doesn't get "old" after a few years. Today, I am going to share with you several of the the items I found at Target and other stores to create a farmhouse classroom.
Farmhouse Classroom
First up, this Target rug! Swoon! What I loved about it is that it is an indoor/outdoor rug so it was easy to wash/ wipe off anything.  I have had several ask if it was comfortable for my students.  I would say yes!  I used it for several years and my students always enjoyed it.  It was worth the investment!
This is another cute farmhouse style Target rug.
I used this Target 9-cube organizer and painted it gray using regular paint.  I did sand the organizer down to just the wood so that the paint wouldn't peel off as easily.  However, if I did it all over again, I would just leave it white – a LOT less work! Haha! I purchased all the baskets from Target as well.  The round metal ones were from the Target Dollar Spot in 2015.  I have seen them recently, though!
Target 9 cube organizer: HERE
Fabric cubes: HERE (they have several color/pattern options)
Wicker small basket: HERE (this is as close to the ones I purchased several years ago I could find)
Metal baskets: HERE (these are as close to the Dollar Spot ones I could find)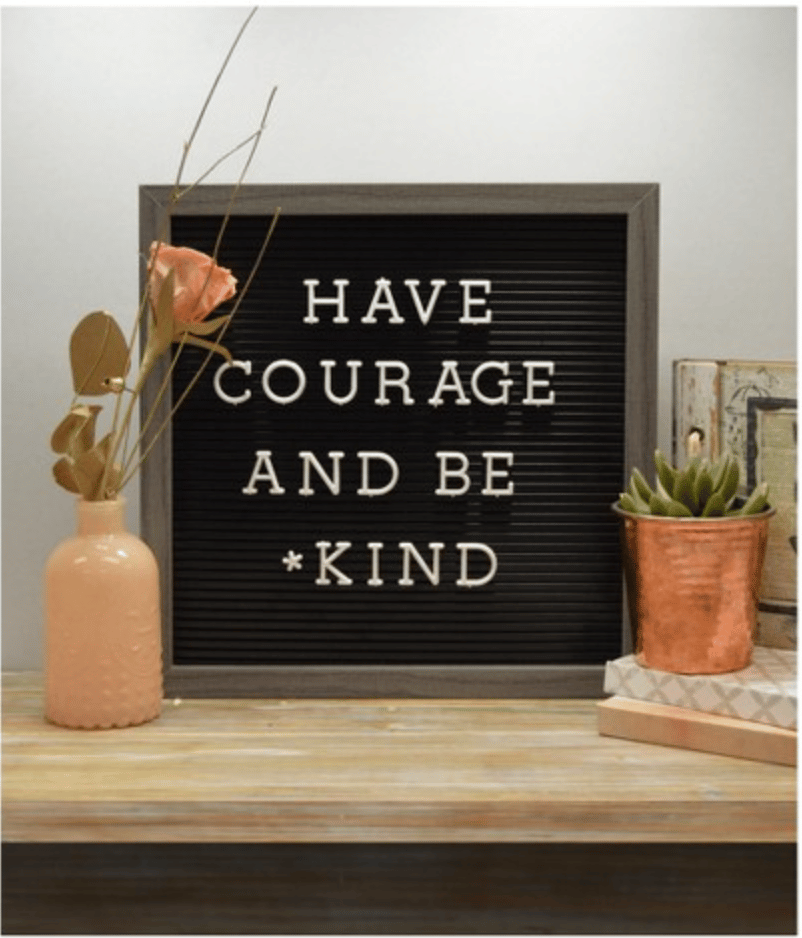 Black letter boards weren't really a "thing" when I designed my farmhouse classroom in 2015, but I do LOVE this letter board from Target.  What a great message, too!
This Target table lamp would add a cute farmhouse feel!
This boxwood wreath is also a cute piece to add some farmhouse flare!
Alright, let's look at bulletin boards!
This weathered wood bulletin board paper brings and immediate farmhouse feel.  It is fadeless and definitely lasts longer than using butcher paper.  I covered all my boards in this paper.  (contains affiliate link)
I purchased the round chalkboard banner from Target in the party section.  I wasn't able to find the exact one, but HERE is a similar one from Target.
Here is another bulletin board using the weathered wood paper.  I found the pencil banner in the Target Dollar Spot.  I search the Target Dollar Spot every time I go to Target! It is always filled with lots of goodies and you never know what you might find!
You can download the editable notebook paper banner HERE.  Directions are included in the download.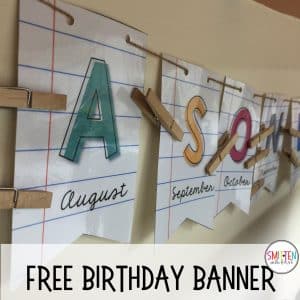 Here are a few more free banners and posters for you to create a farmhouse classroom.
Free Birthday Banner: HERE
Free Color Posters: HERE
Free Shape Posters: HERE
Free Alphabet Posters: HERE
Free Number Posters: HERE
You can check out ALL the other details of my farmhouse classroom in this older post, HERE.
You can read about how I DIY'd metal Dollar Tree plastic locker bins HERE.
Like this post? Pin this pic!