Happy Wednesday! I wanted to *reshare* this Pot of Gold Fractions FREE craftivity from several years ago just incase you're working on fractions this time of year.  I shared several fraction activities here that are lots of fun!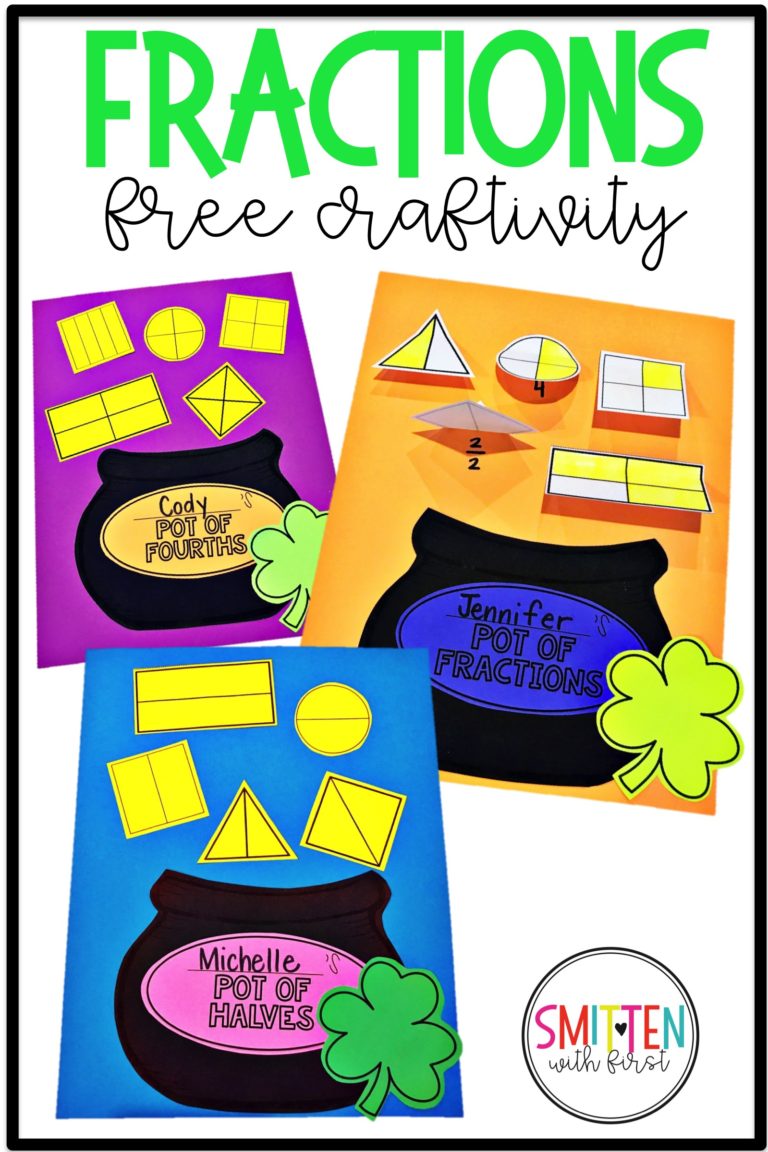 My students always loved making these.  A fun way to amp up the engagement for this is to color in the fraction pieces yellow to represent gold prior to the activity.  Afterwards, you hide the fraction "gold" around the room.  Students will go around the room and hunt for gold.  You can set a limit and have each student find 5 pieces of "fraction gold" or any other amount.  After students find their "gold" they glue their pieces onto their craft to create a Pot of Fractions.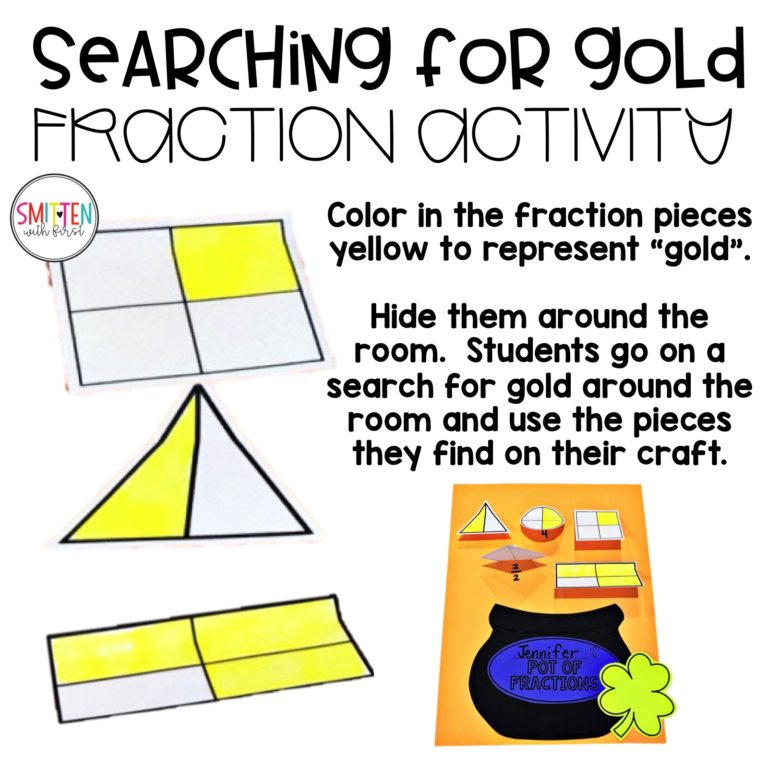 Students can glue down just the top part of the gold fractions to create a flip.  Under the flip they write the fraction in whatever form you're assessing.  For example, the picture below has the fraction under the picture form. You could have them write it in word from, too!
Another way to use this free fraction activity is to sort the fraction pieces by halves and fourths.
These are always so cute hanging in the hallway!
You can find this Pot of Gold Fractions FREE craftivity HERE.
Pin the picture below to share or save for later!