I've got another FREEBIE to share with you today.  This one is from my March PreK/K centers that The Stay at Home Teacher and I created.  It's a FREE leprechaun craftivity that can be used with just about any subject or skill! Let's take a look!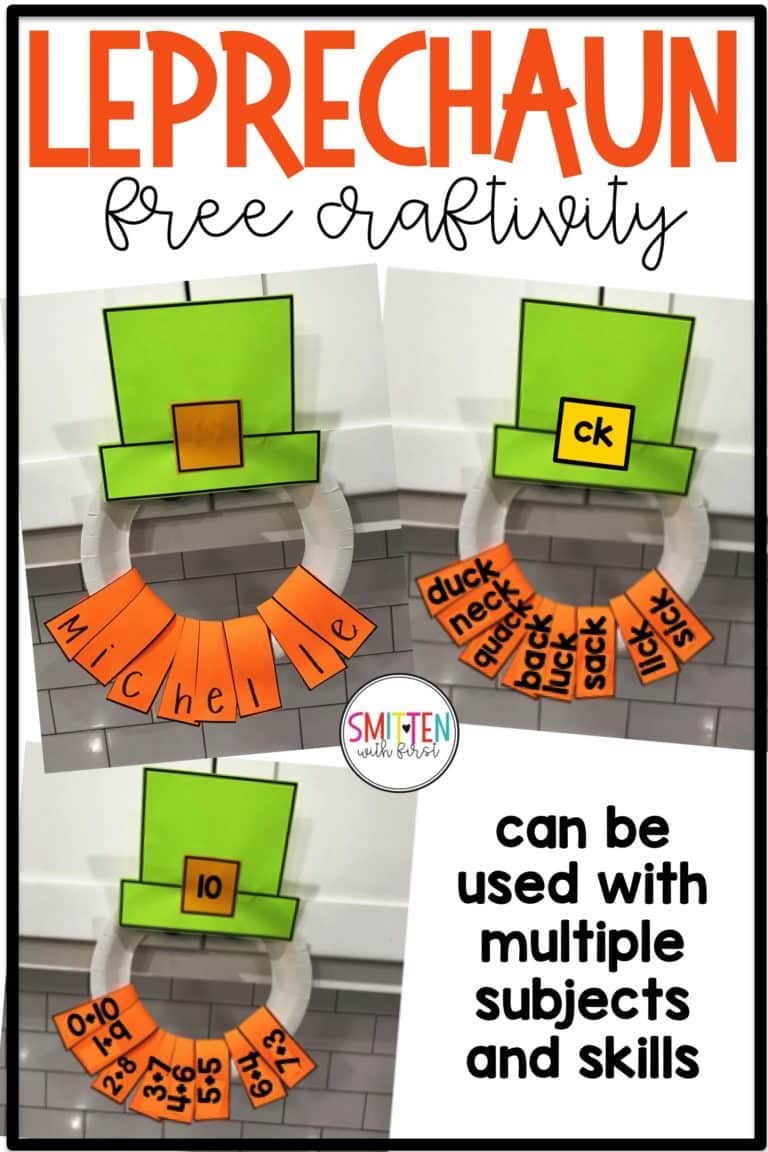 FREE LEPRECHAUN CRAFTIVITY
This is a wreath made out of a paper plate.  These are seriously so simple to create and are too stinkin' cute!
If you teach little ones (preschool through kindergarten) then this is an adorable way to practice fine motor skills, name writing, and letter formation.
Students simply write the letters in their name on the leprechaun's beard.  All the directions are included in the FREE download on how to make these.
Another way to use this is for your weekly phonics sound/skill.  For example if you're teaching the -ck rule, students can write -ck on the hat and words with -ck on the leprechaun's beard.  Afterwards, you can hang the wreaths from the ceiling, on your door, or on a bulletin board.  Festive but still educational!
You could even use these with math.  For example if your teaching ways to make 10, students can write 10 on the hat and the different ways to make 10 on the leprechaun's beard.
Here are a few other ways that you could use this free leprechaun craftivity.  For the acrostic poem  students could write the letters that spell "leprechaun". They could describe a leprechaun using a word that goes with the letters in "leprechaun".  They could even do an acrostic poem with the word March.
Another way to use this that I missed putting on the picture above is with punctuation.  Students put the punctuation mark on the hat and write sentences on the orange strips using that punctuation.
You can download this craftivity HERE!  Tag me (@smittenwithfirst) or Kaitlyn (@thestayathometeacher)  when you use it; we'd love to see them!
Want to share this with your teacher friends? Or save for later? Pin the pic below!