Today I'm sharing a very old resource that was majorly updated over the summer.  Reading Comprehension activities! Comprehension can be very blah sometimes, so I created this pack to help bring some engagement into your comprehension time. I also have other comprehension activities posts here and here.
The resource I'm sharing today is loaded with games, recording pages that can be used as printables or anchor charts, and fun activities that can be completed independently, with partners, or in a whole group. Let's take a look!
Reading Comprehension Activities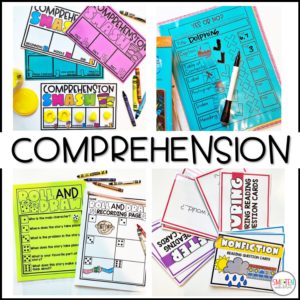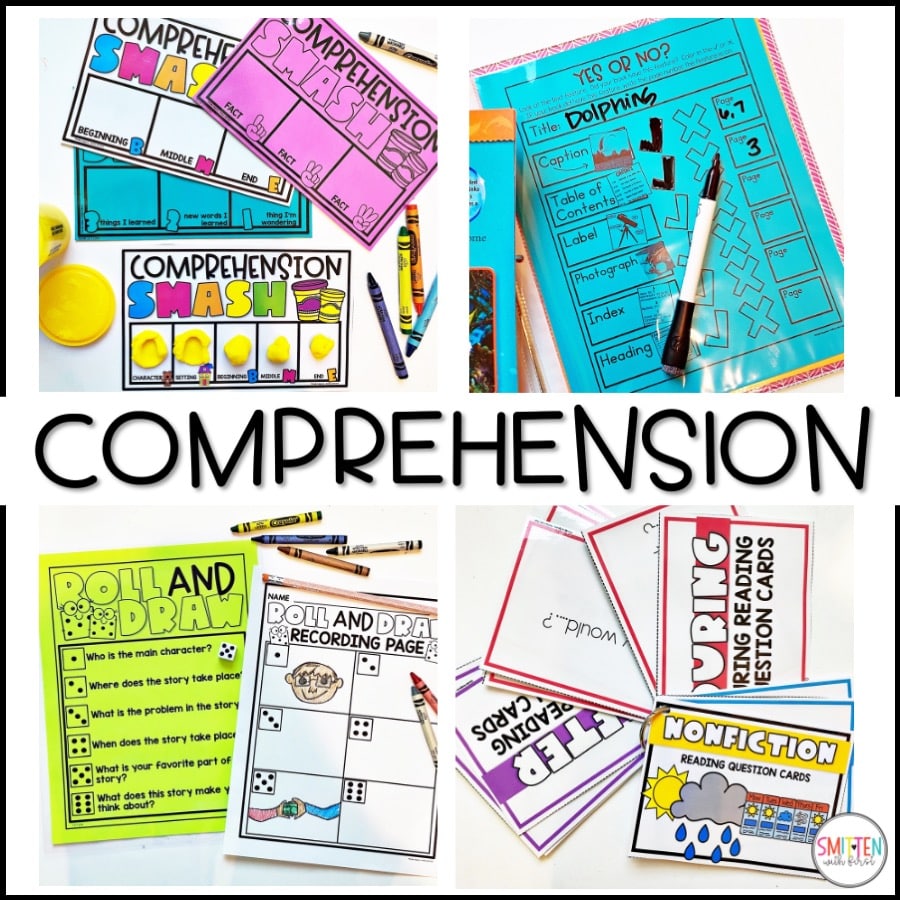 Response Sheets: There are over 50 student response sheets that can be used with any book.  These can be used as worksheets, in page protectors during guided reading groups, or as anchor charts projected on the white board and completed together as a class. Fiction and Nonfiction are both included.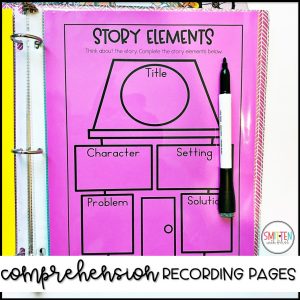 Fiction: Character Analysis, Problem/Solution, Main Idea/Theme, Sequence, Retell, Cause/Effect, Setting, Author's Purpose, Summarize, Story Elements, Drawing Conclusions, Making Predictions, Visualizing, Inferencing, Making Connections, plus a few more!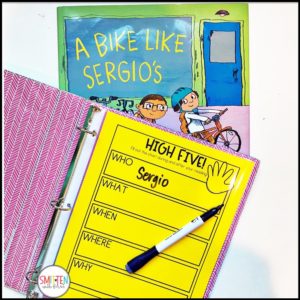 Nonfiction: KWL Chart, Facts, What's the Scoop, Three/Two/One, Bright Words (New words/meaning), Daily News (Topic/Details), I'm Still Wondering, Text Features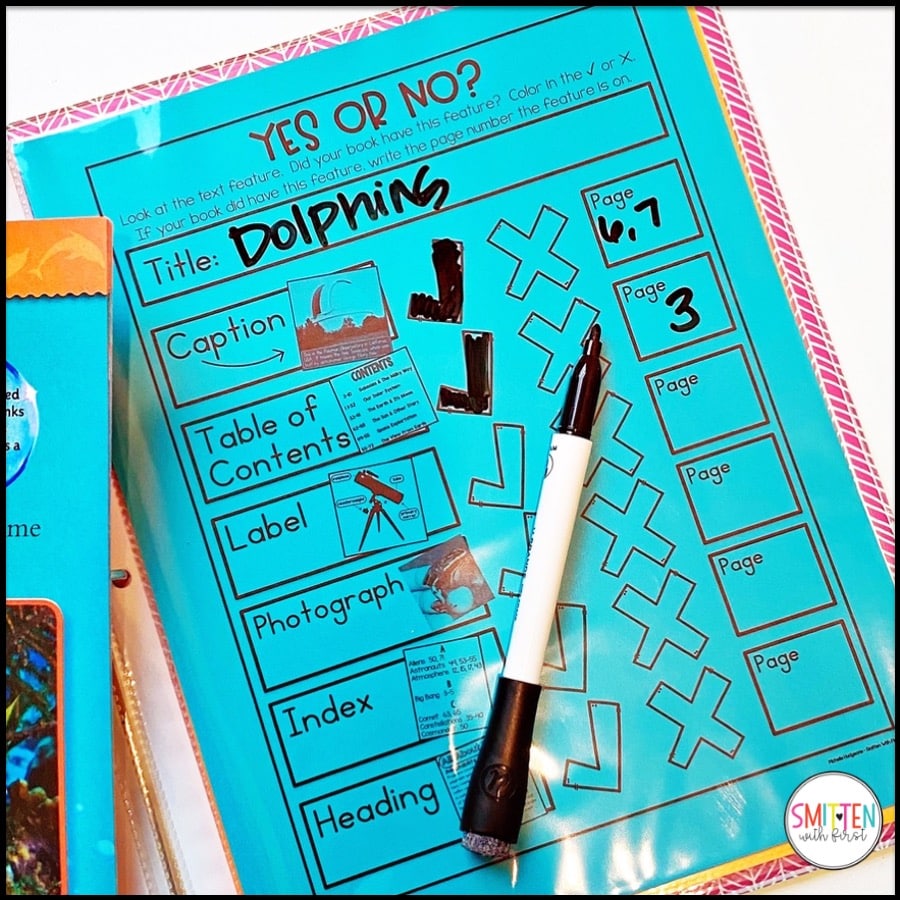 Grammar: Punctuation, Nouns, Verbs, Adjectives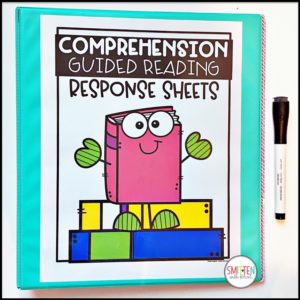 Comprehension Smash: This is my absolute favorite! All you need is some type of play dough. Students smash the dough on the mat to show their comprehension of a fiction or nonfiction read aloud. There are mats for retell, story elements, problem/solution, story sequence, cause/effect, summarizing, visualizing, facts, feature/purpose, and 3/2/1.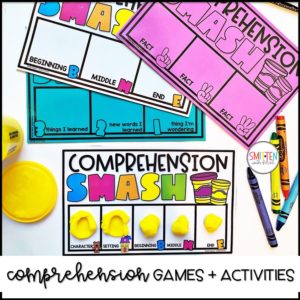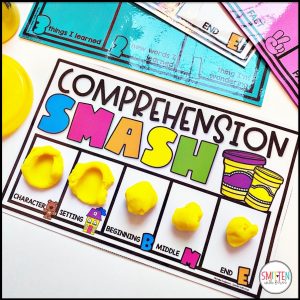 Comprehension Spinners: These can be used before, during, or after reading to generate comprehension questions for any read aloud (both fiction or nonfiction). They can also be used in a station, guided reading groups, or projected onto the board to use with a whole group read aloud.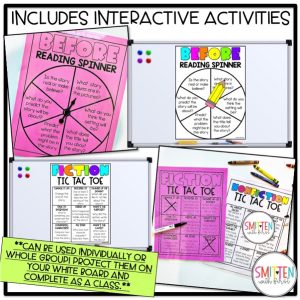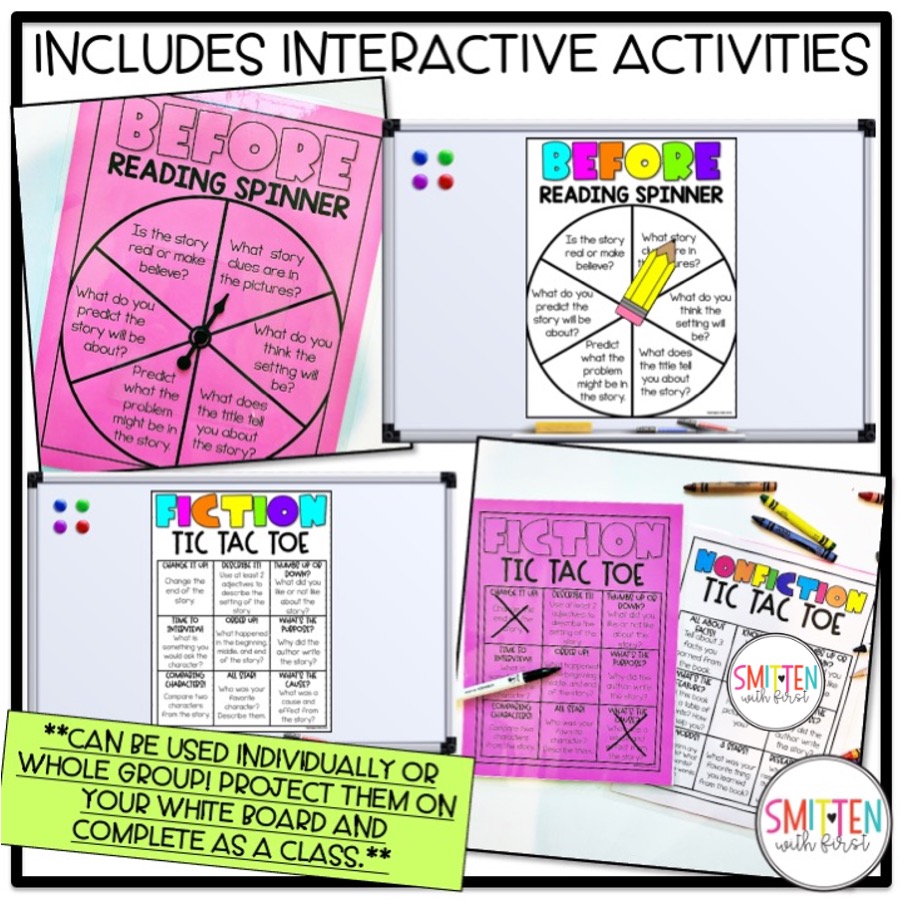 Comprehension Tic Tac Toe: These are game boards with comprehension questions for both fiction and nonfiction. Again, these could be used in a station, guided reading groups, or projected onto the class board as a whole group activity.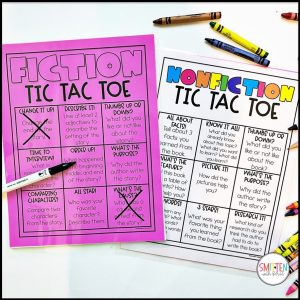 Roll and Draw / Roll and Retell: These are so fun! Students roll a die and draw or retell what they land on. SO MUCH FUN!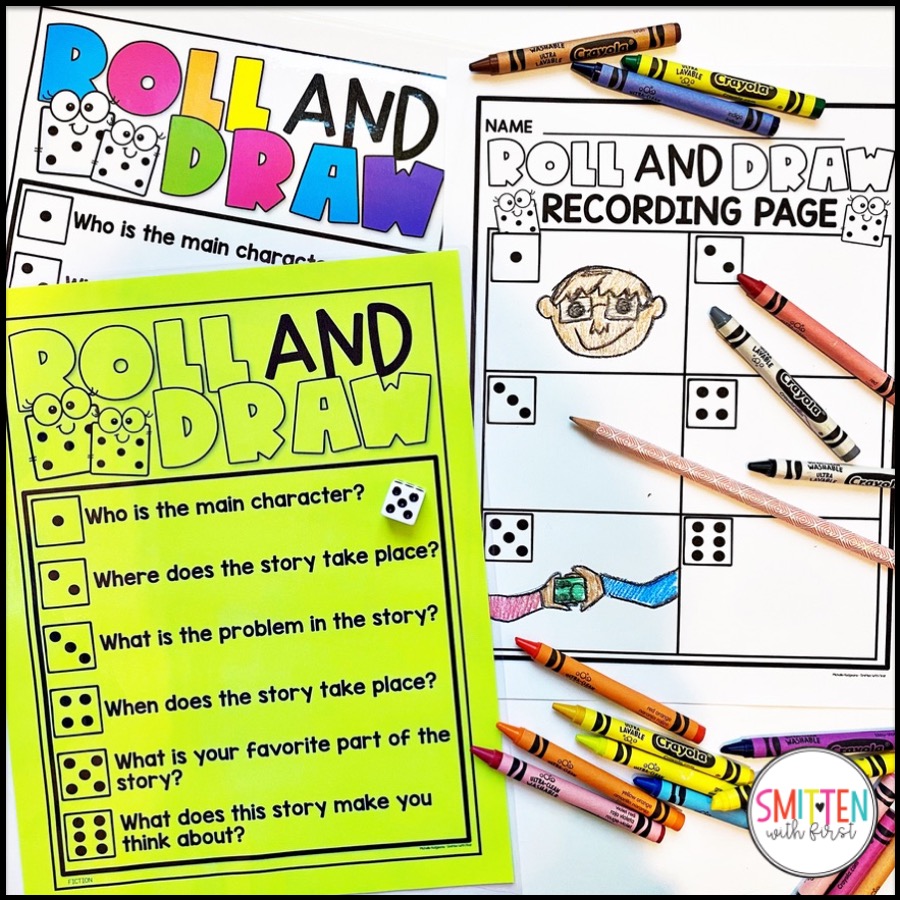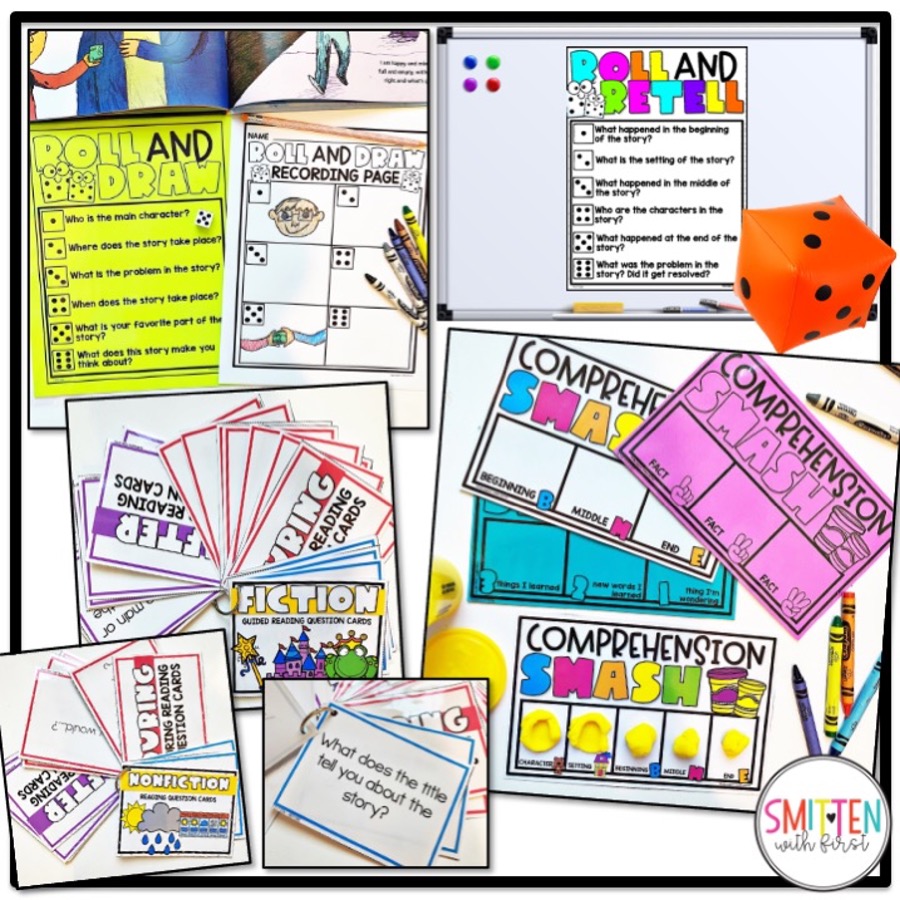 All the activities above can be found HERE.
Comprehension Smash is also listed separately HERE if you only need it.