Raise your hand if you love a fun learning game? I recently created a simple print and go phonics game that I'm so excited to share with y'all.
ROLL AND MOVE PHONICS GAME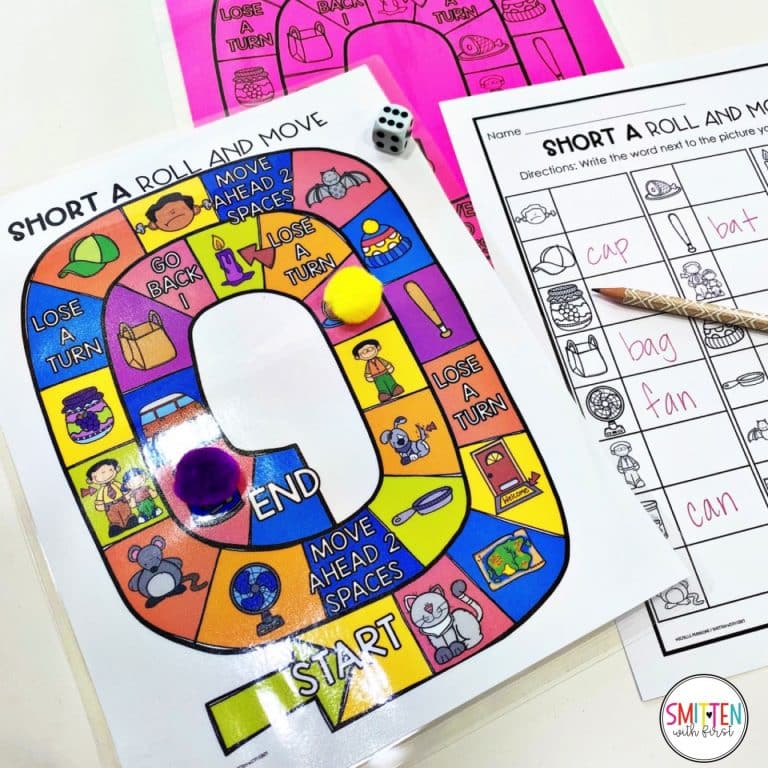 All you need to incorporate this game is:
-game mat
-recording sheet
-die
-game pieces (pompoms work great!)
This game is played in partners.  Player 1 rolls the die and moves the amount of spaces their die lands on. Player 1 then spells the word on their recording sheet next to the picture that matches the one they landed on.  Player 2 repeats the steps.  Players continue taking turns until 1 or both reach the end.  What I love about this is how simple it is but still very engaging.  I also love that the partners can help each other decode the words and spell them.
You can see more of what sound patterns are included in the short and long vowel Roll and Move, here.