Sharing THE cutest St Patricks Day math measurement activity today PLUS it's 20% off until midnight! If you're on my texting list (or following my store) then you got the 20% sale notification yesterday! If you're not on my texting list you can sign up for that HERE (right hand side under my picture) and follow my store HERE.
St. Patrick's Day Math Measurement Activity
These include nonstandard and standard measuring tools. You can find this activity HERE.
Students measure each beard piece to build a leprechaun beard!
Once students build their beard, they can curl the pieces using a pencil. These turn out SO cute like this!
You could have students order the beard pieces from shortest to longest or longest to shortest!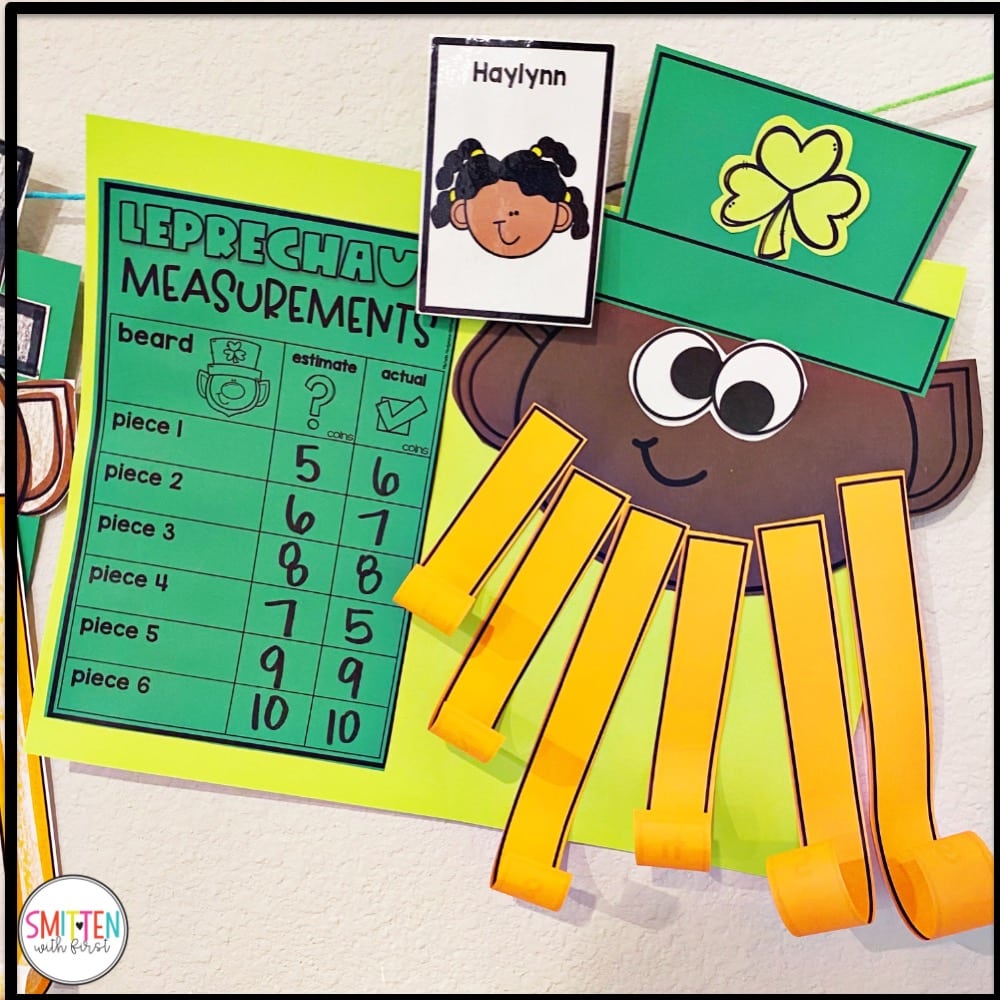 You can see a quick look at this activity by clicking below:
**Save this post for now or later by pinning any of the pictures! Follow my Pinterest here**