I have some Stellaluna activities and bat activities to share with you today and the best part…. two are free! Yay!
Stellaluna Activities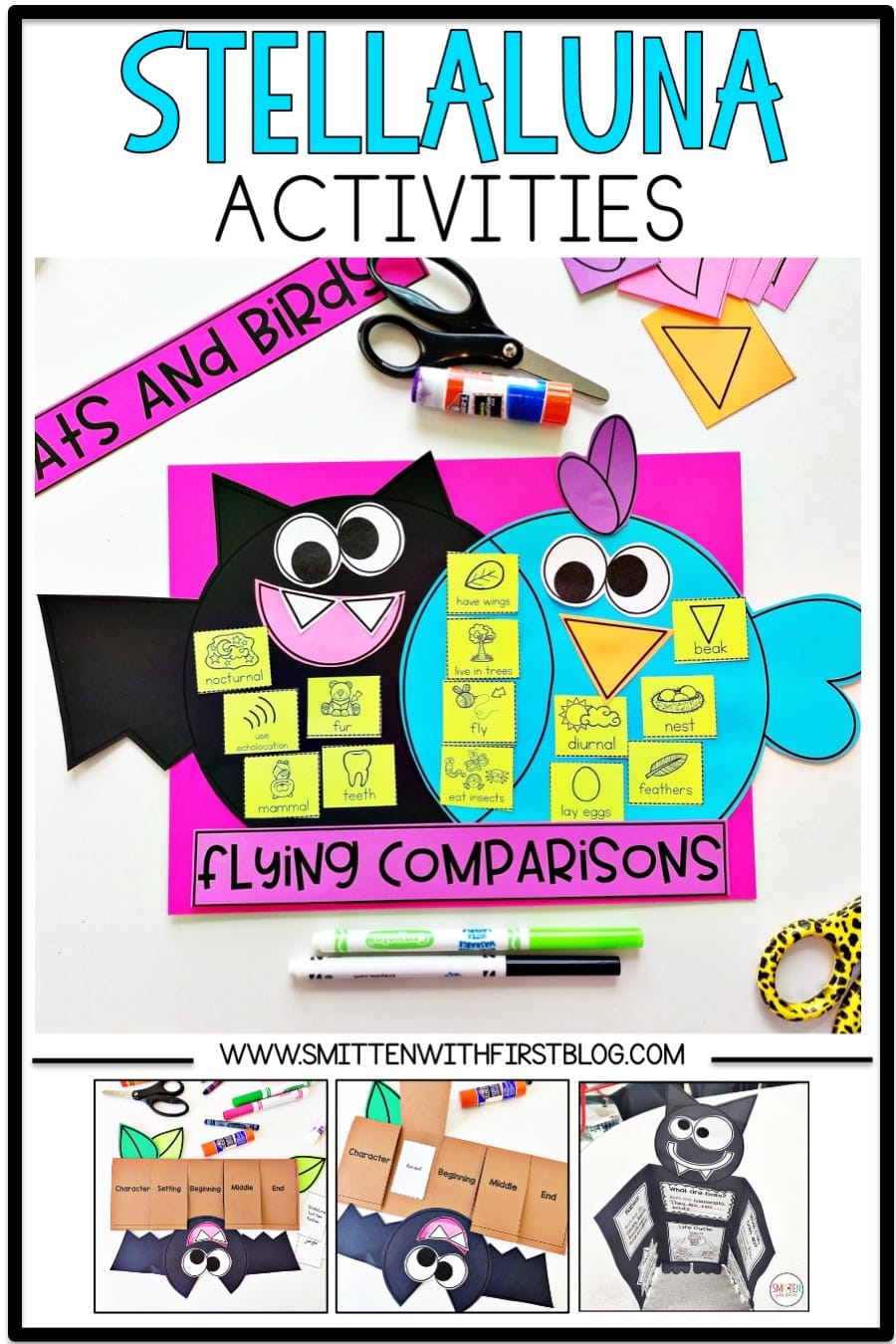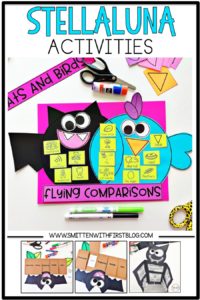 First up is this FREE flip book! Students identify and sort the story element pieces. You can find the flip book and cards, HERE and the bat craft HERE.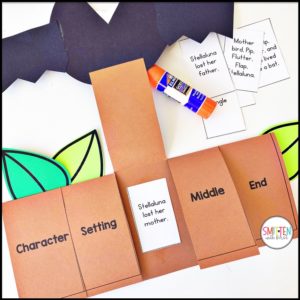 Next, is this fun bat and bird venn-diagram. I absolutely LOVE these. They always turn out so cute and make for a memorable sorting activity!
This activity comes with sorting cards for younger grades.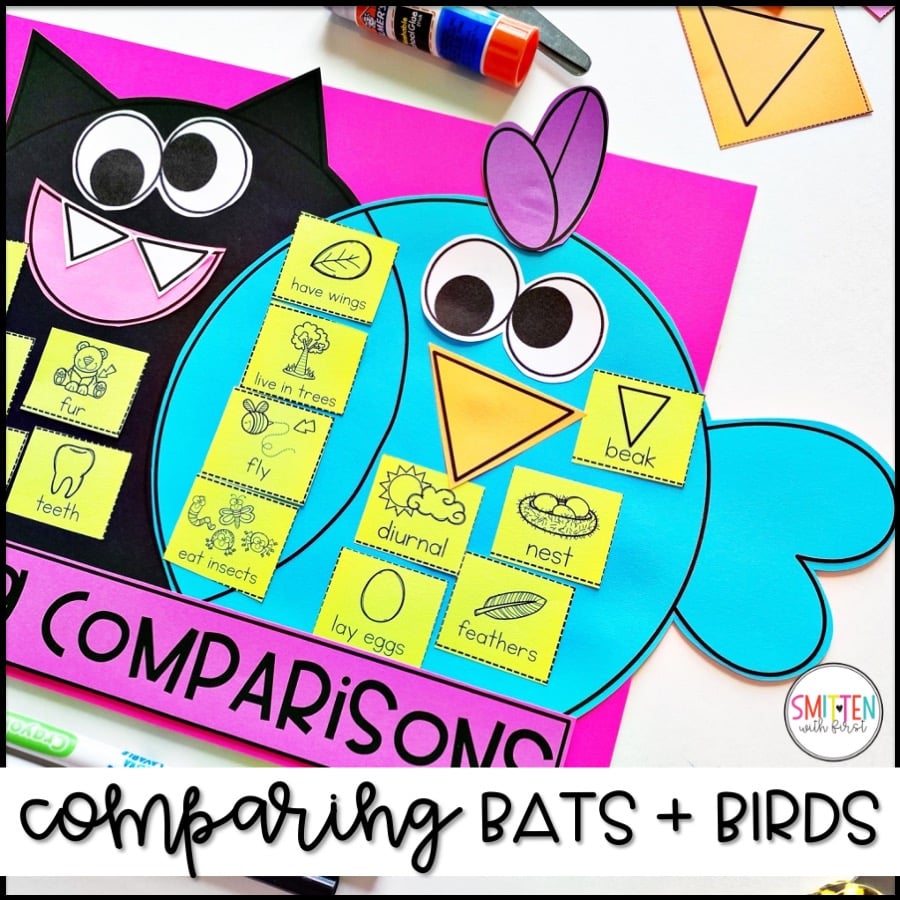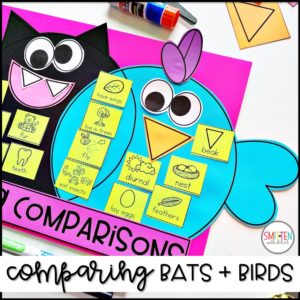 It also comes with a blackline option for easy printing and coloring!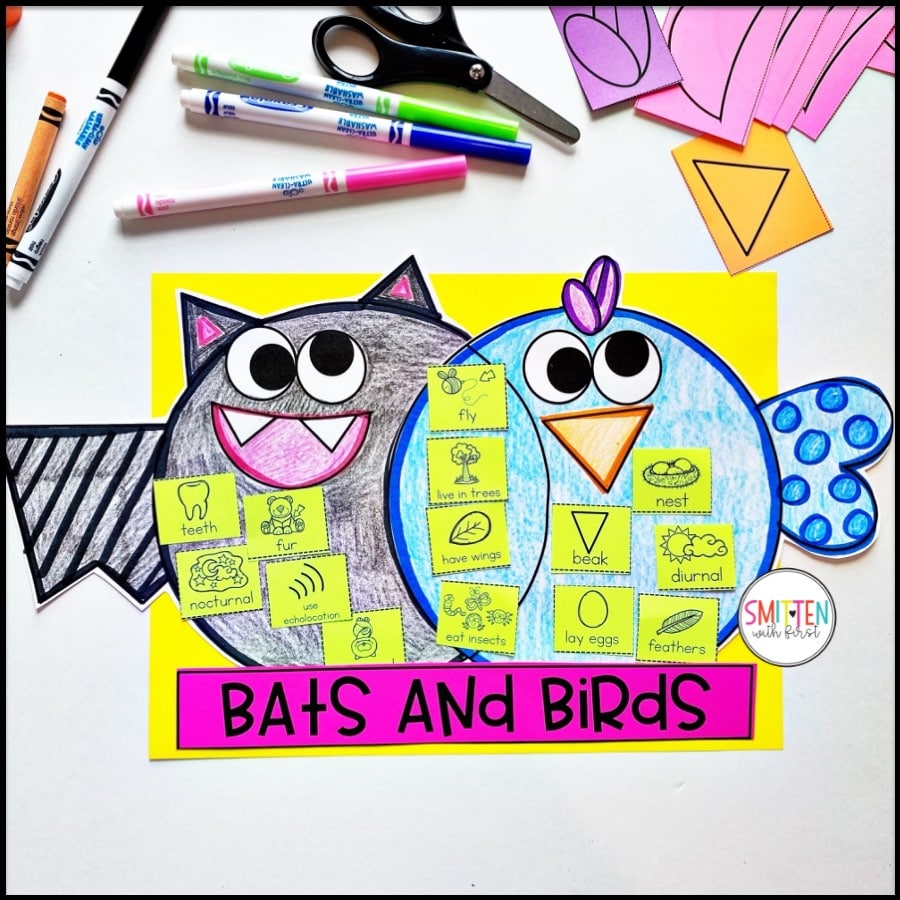 For older grades, students could write the similarities and differences on the craft rather than using the sorting cards.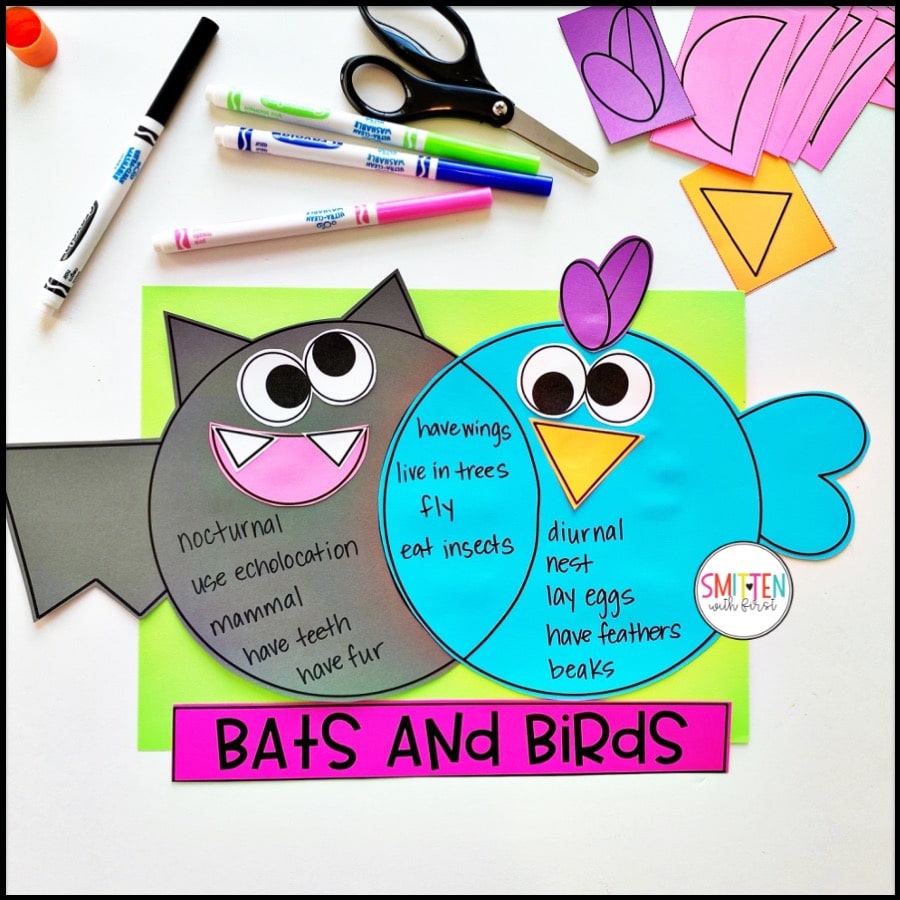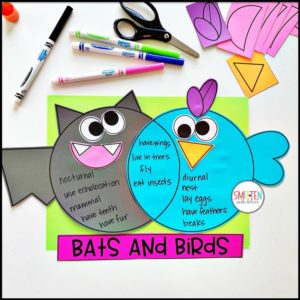 Bat and Bird Venn Diagram HERE
Lastly, I want to reshare these bat book crafts from 2016ish or so. We created these and then used them during our grade level Bat Museum along with the bat dioramas that each student created! You can read all about that HERE, and download the book craft and home connection letter for the bat dioramas HERE.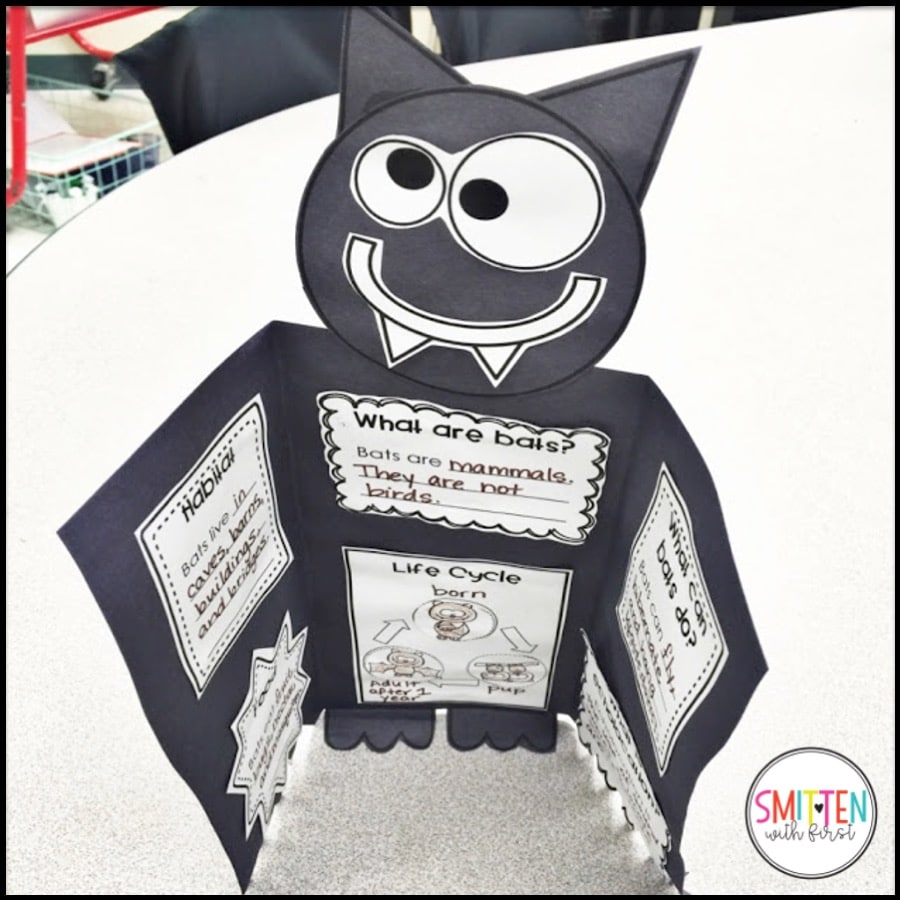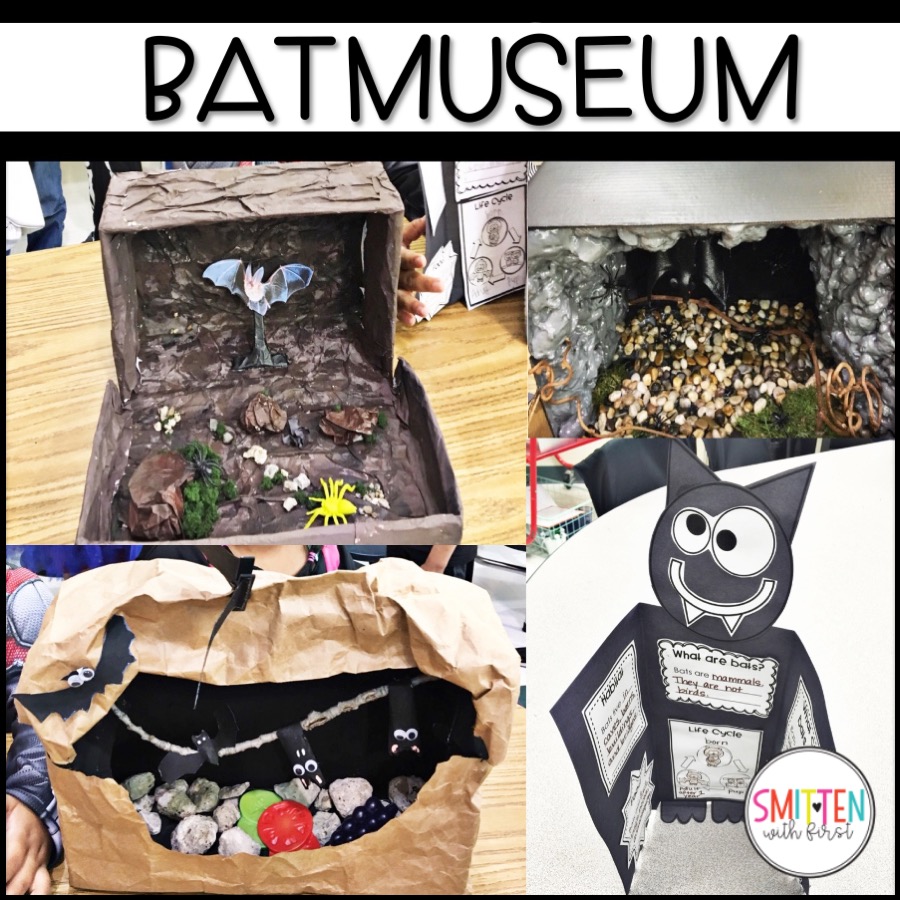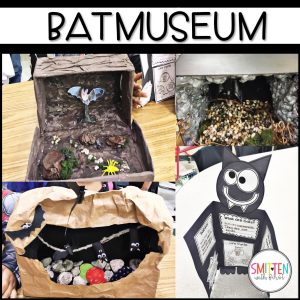 Hope you all have a wonderful week and weekend!
**Save this post for now or later by pinning any of the pictures! Follow my Pinterest here**