With the 100th Day of School coming up [I can't believe it's already so close], I wanted to share a few 100th Day STEM activities with you all.
These activities will make your 100th Day of School STEM-TASTIC!!
I've always liked to have my students do some of their 100th day activities in station rotations as groups. It makes the prep work and prep time less stressful. It is such a busy day…tons to do…and very little time, so stations help get everything checked off our to-do list!  These STEM stations are just that – STEM activities in stations! Plus you only need 1 set of the materials for each STEM because students are constructing one model together….and we all know how that can make a teacher budget happy!  Let's take a look at them.
Build 100
For this activity, students plan and work together [in a group] to build the number 100 using 100 building blocks.  Afterwards, students record what worked, what did not work, and how many blocks they used on their journal recording sheet.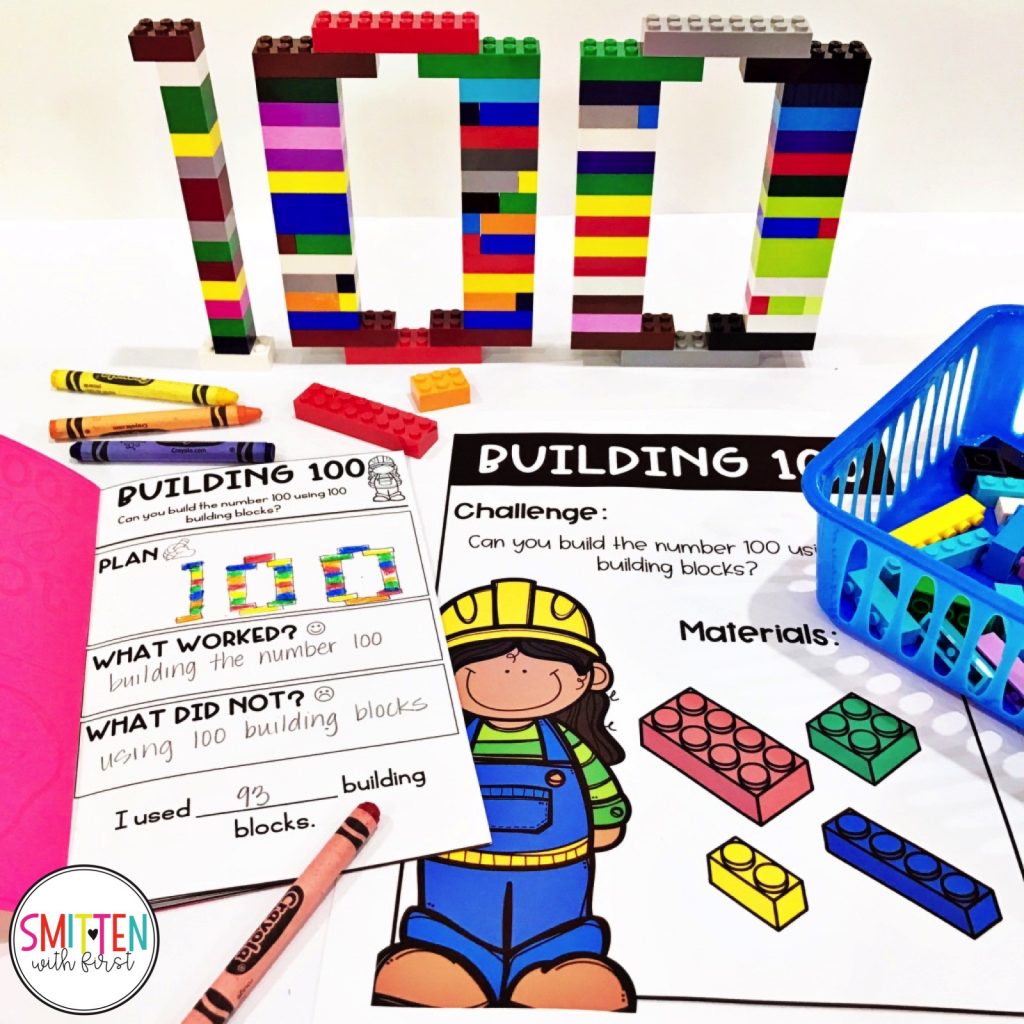 Hairy Glasses
This one is pretty funny!  It brings the giggles for sure! Students work together to construct different shape glasses using 100 gray hairs.  Afterwards, they record what worked, what didn't, and the shapes they created on their journal recording sheet.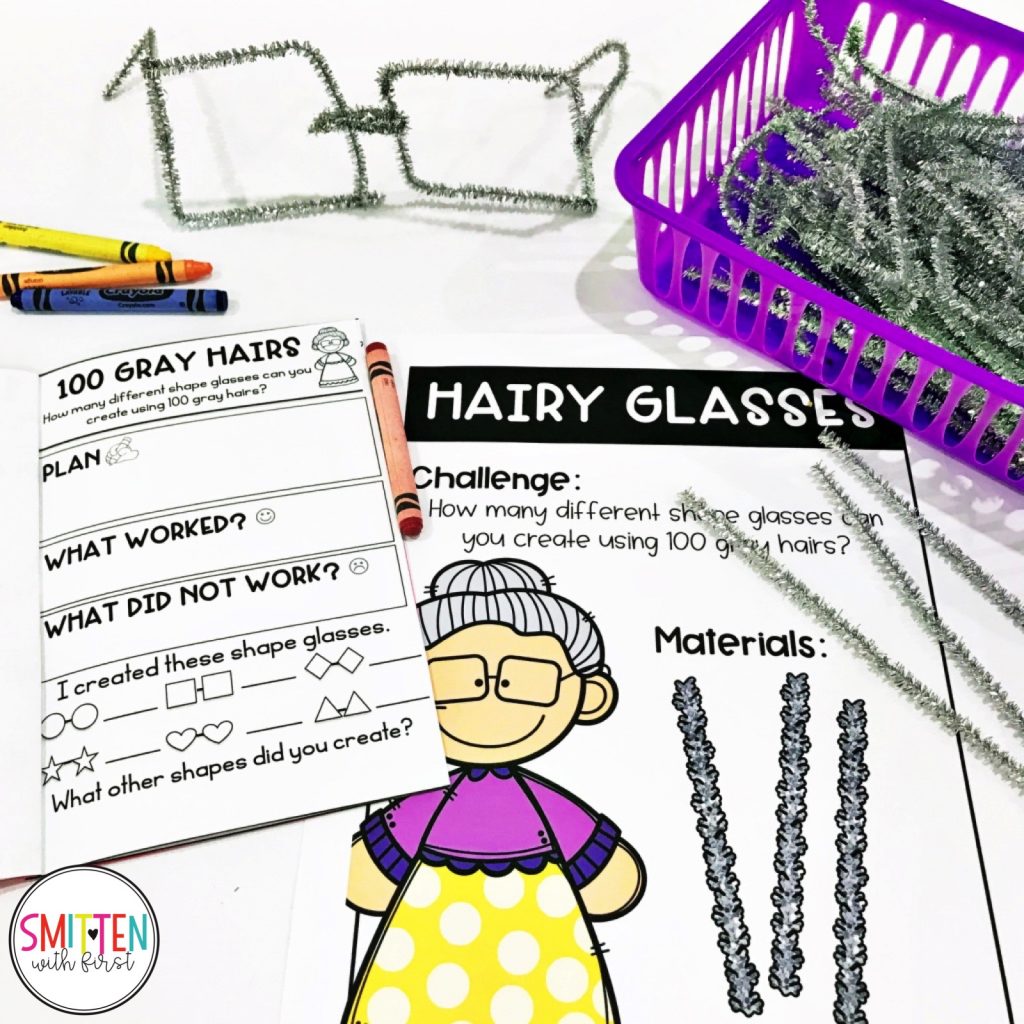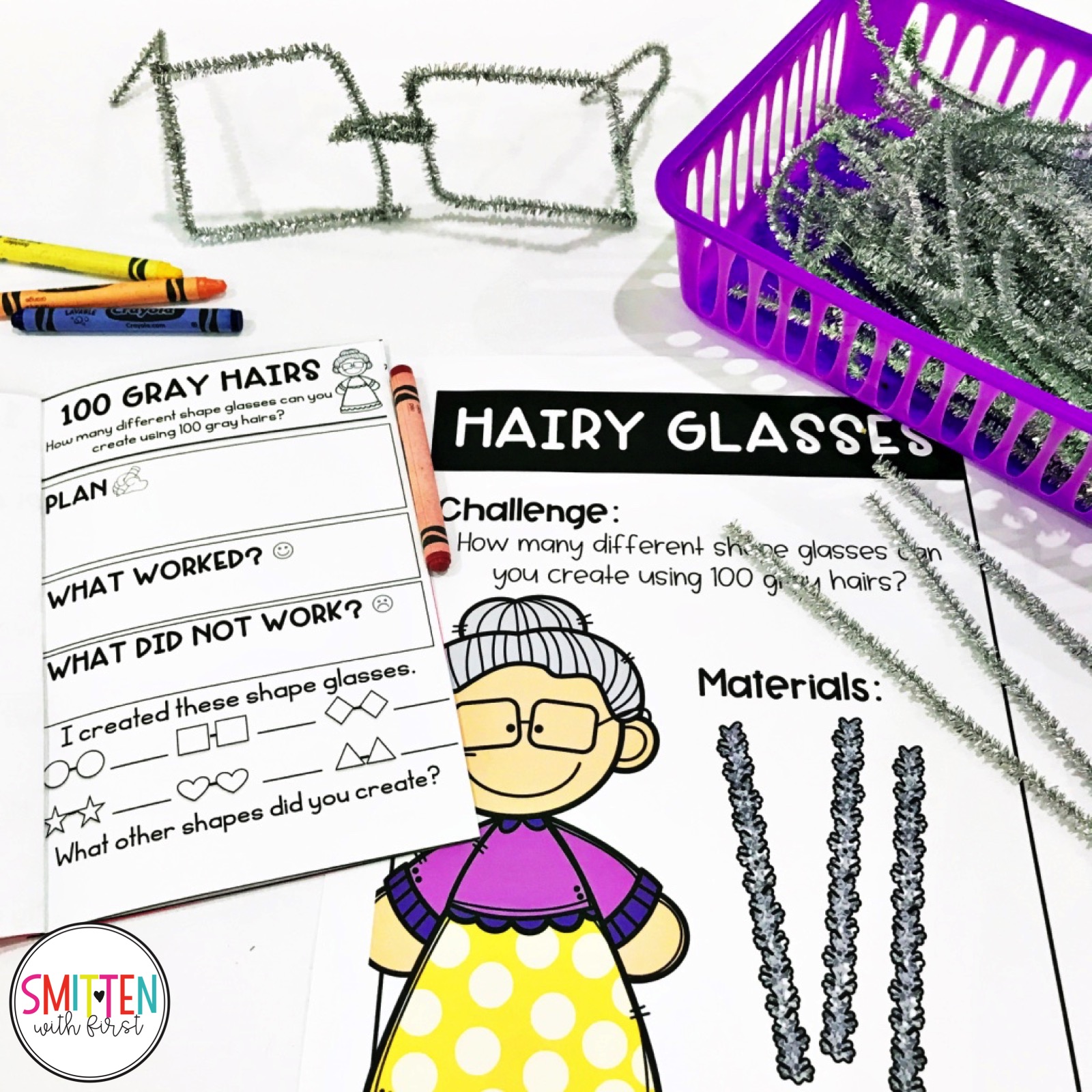 100 Wishes
Students create a cake with multiple levels using 100 candles and play dough that does not fall down.  This one is challenging! I tried it and had a few failed attempts getting 100 candles on without it falling over!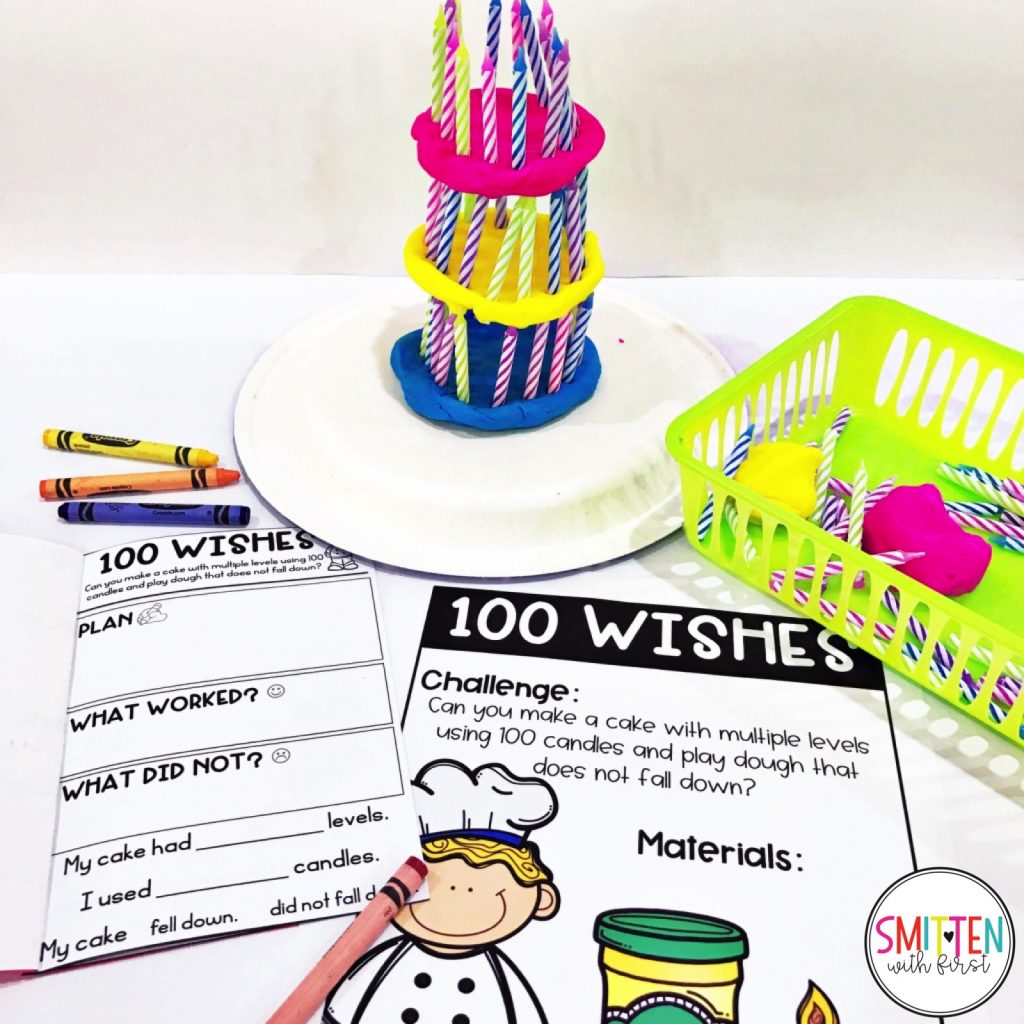 Pattern Hats
Students plan and work together to create a party hat using 100 pattern blocks.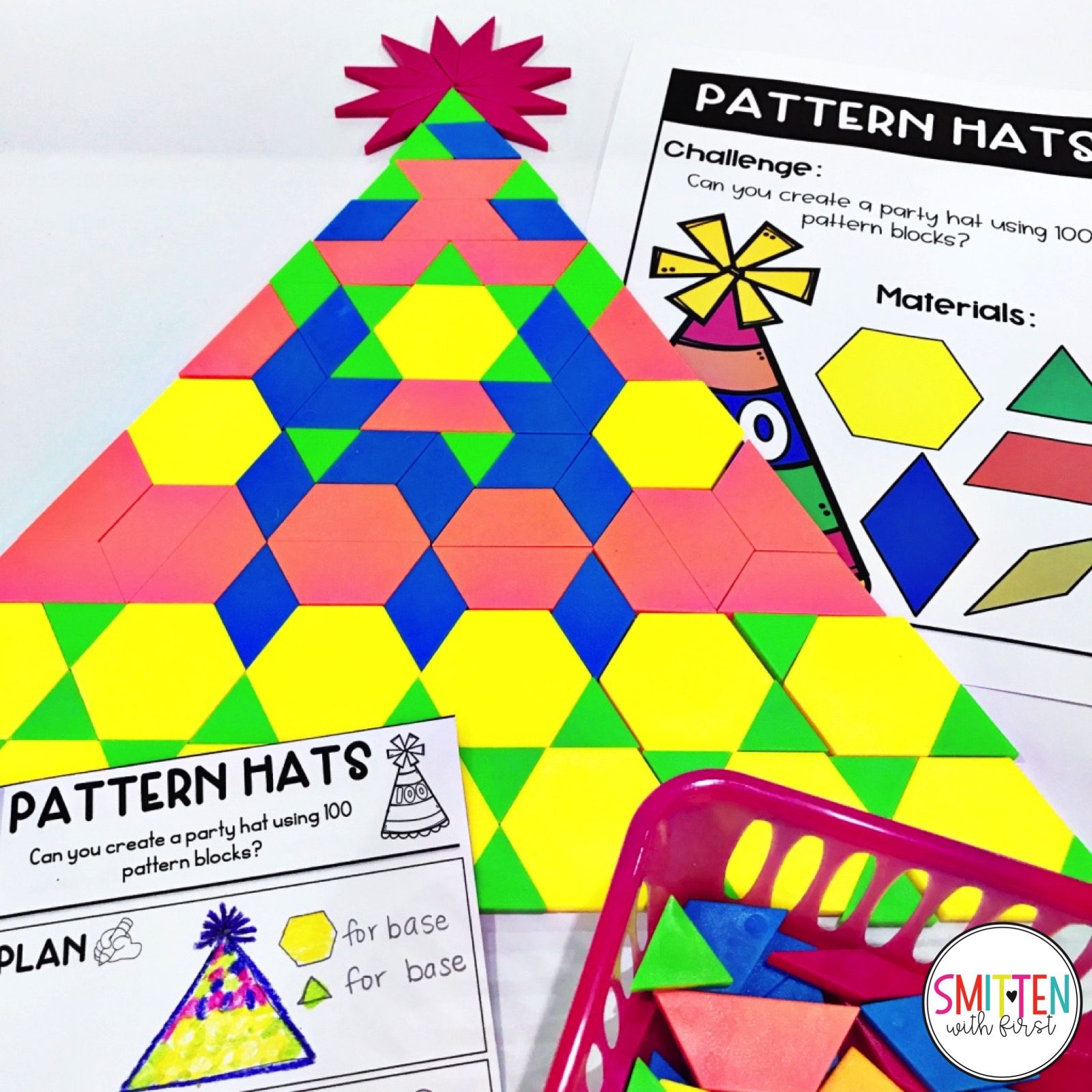 Smart Cookies
Students build a structure using 100 cookies without any cookies breaking. Afterwards, students reflect and record on their STEM journal sheet.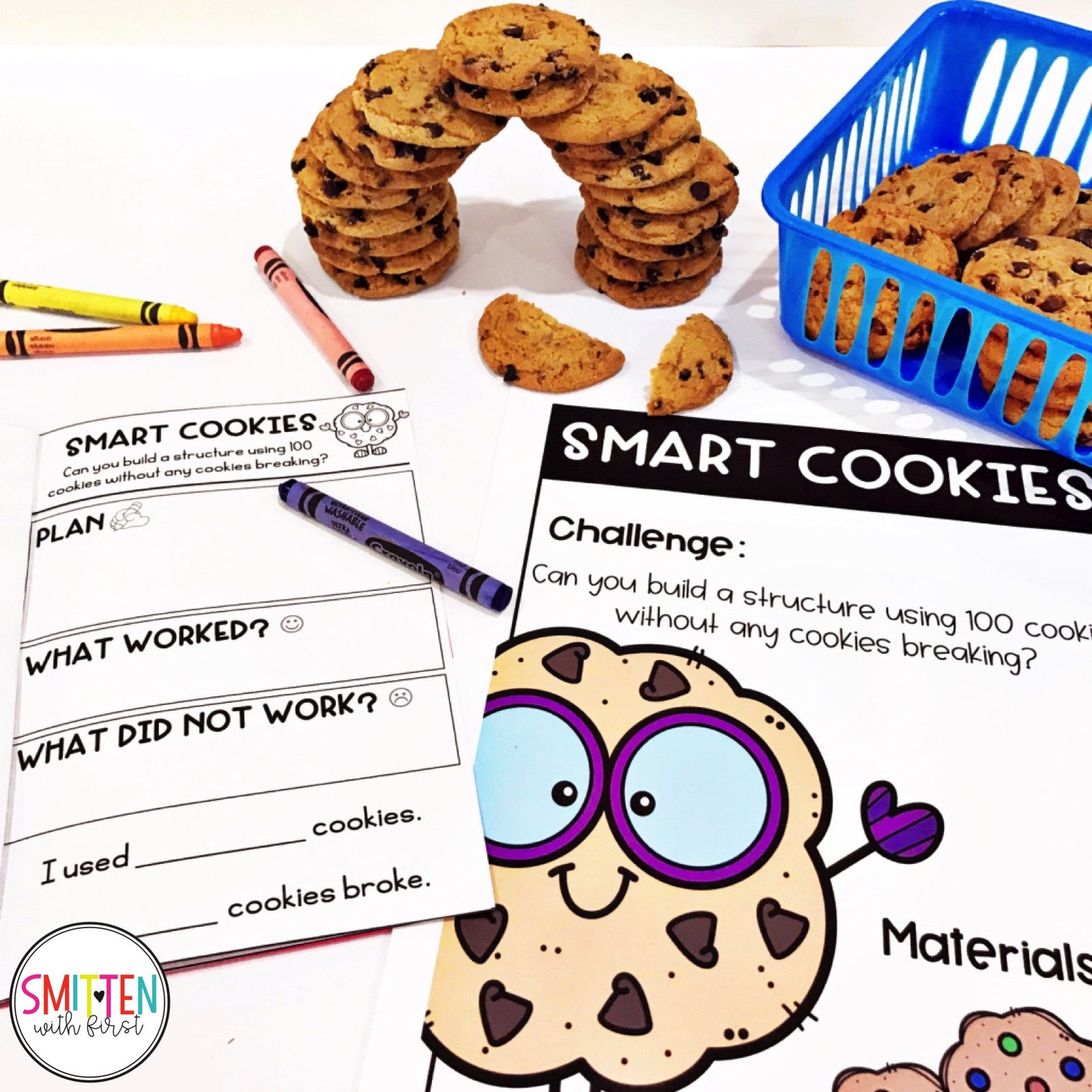 100 Cups
Students build a tower putting 100 cups in number order.  Afterwards, they record what worked, what didn't, and circle how they ordered their cups.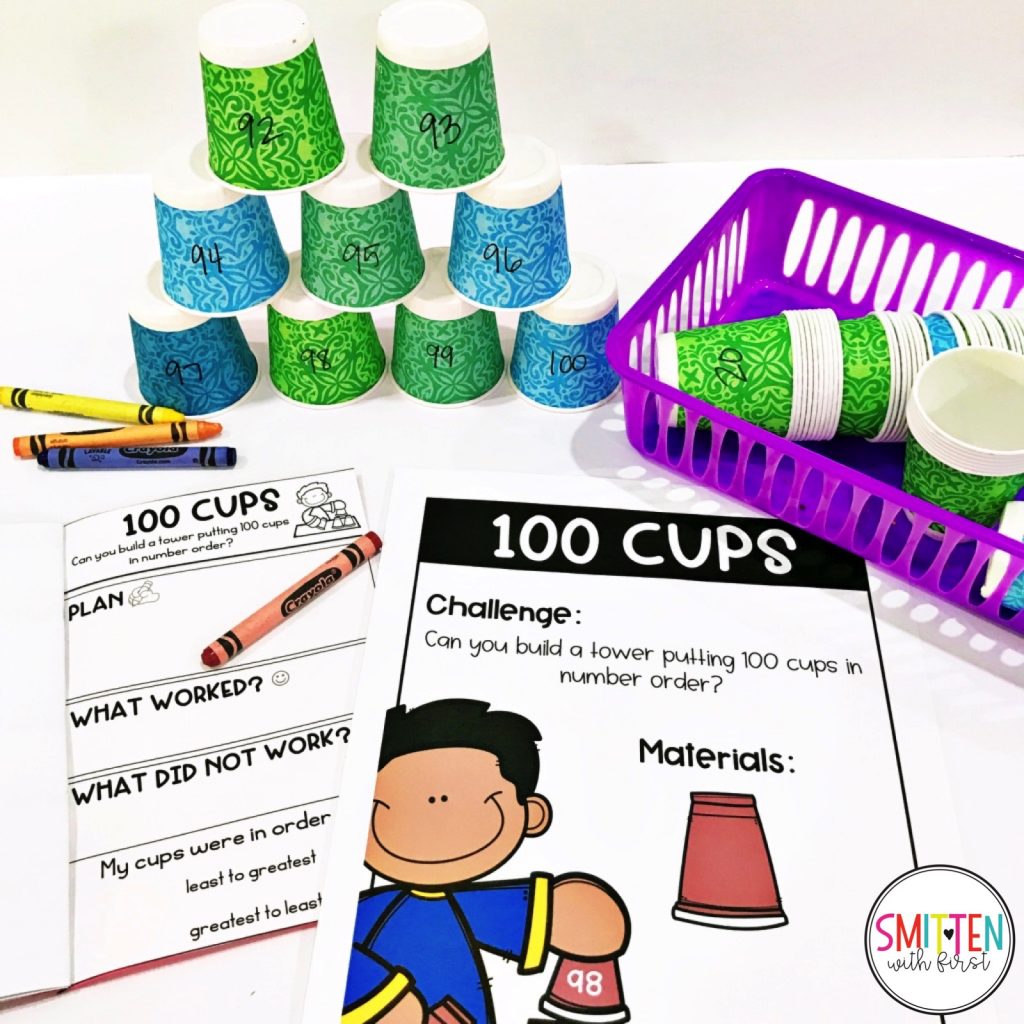 Each station comes with STEM recording sheet for students to use as they plan out how to solve the challenge and to record their reflections in.  You could have each group of students complete one journal together as a group, or each student in the group complete their own – whichever works best for your classroom!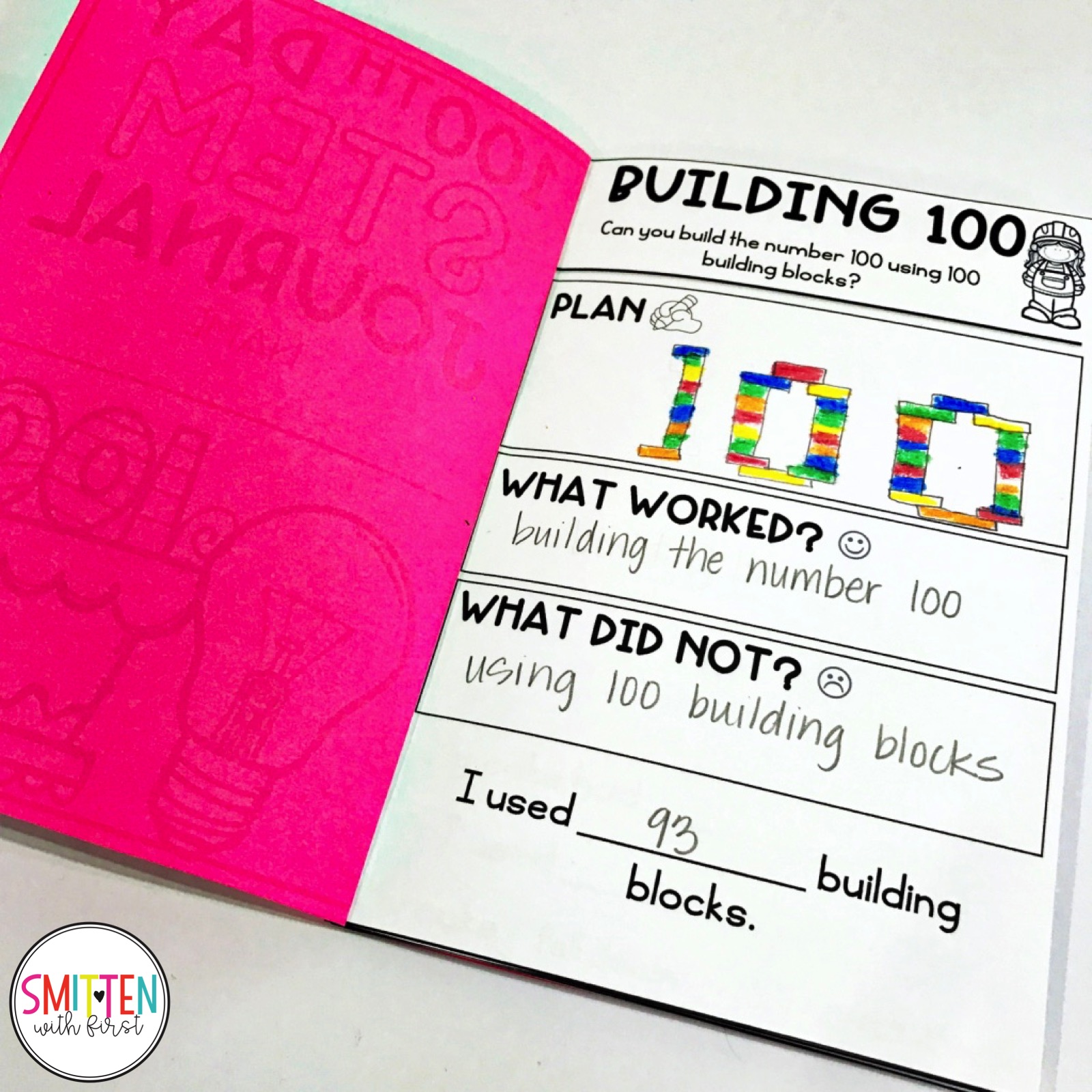 These stations take very little prep work – just the materials, station sheet, and journal pages!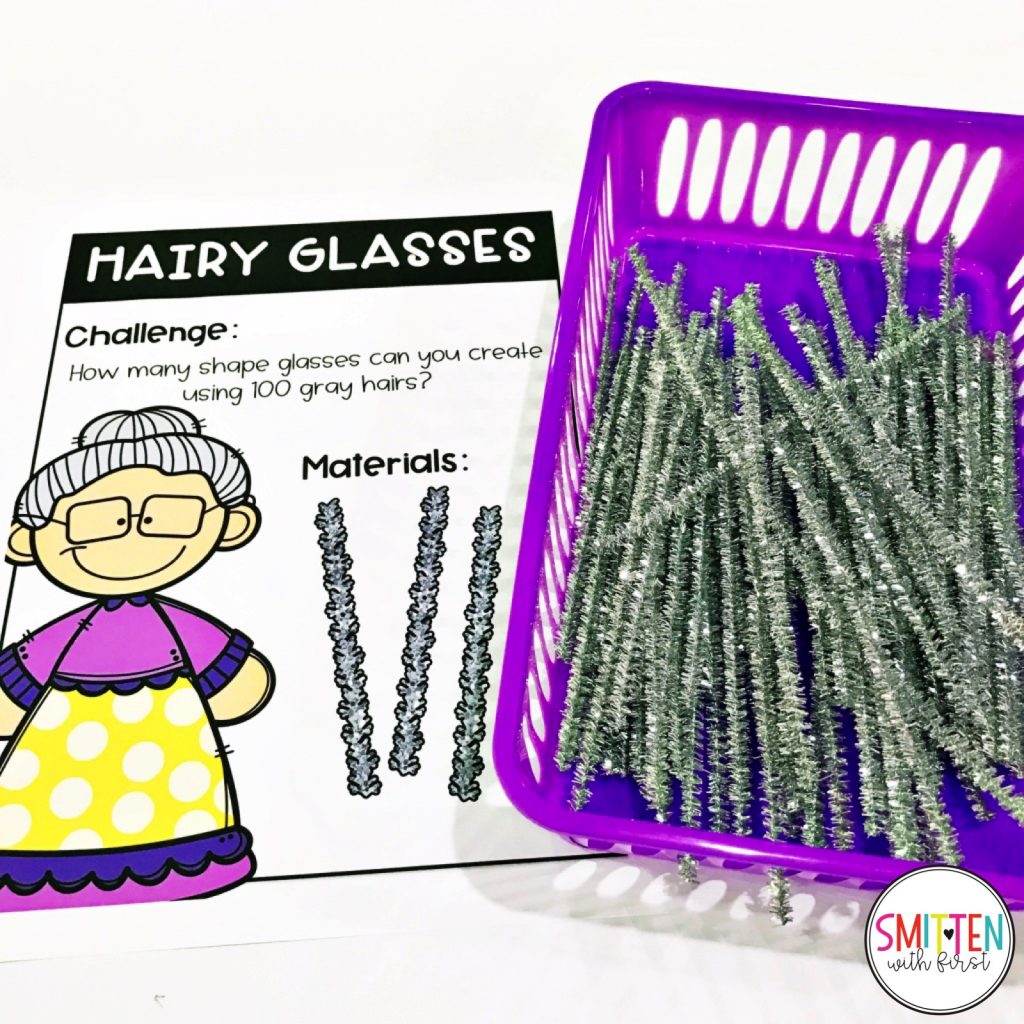 You can find all of these STEM station activities here.  I hope you all have a STEM-TASTIC 100th Day of School! It'll be here before you know it!
Pin for later: