I'm back today with another F R E E B I E for you all!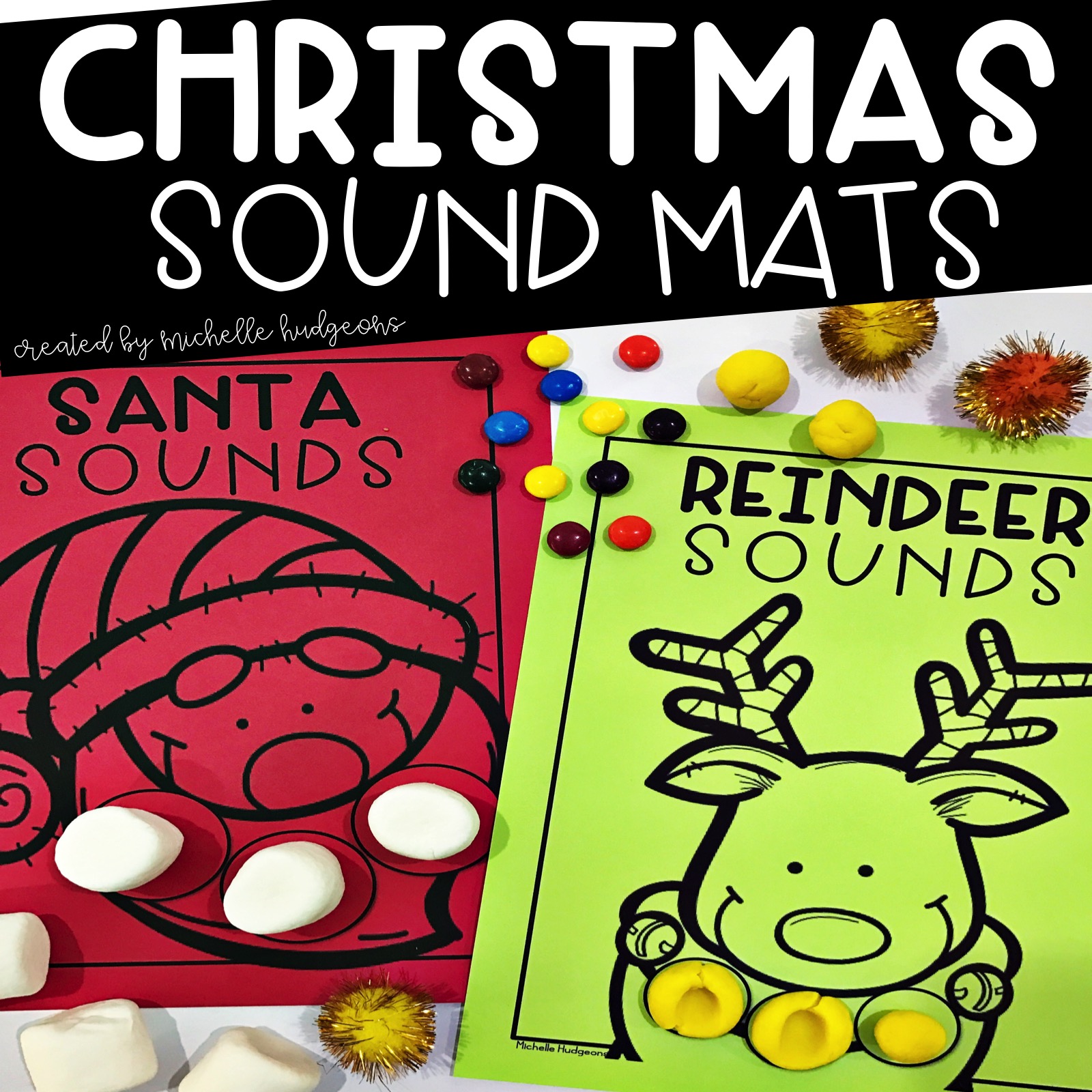 These are so much fun and add way more excitement to sound segmentation + they are no prep!
These work great for RTI, tutoring, word word stations, group practice, or partner games.  Students decode a word by using the sound circles on the mat.  Students will "push" a manipulative (candy, bells, pom poms) into the sound circle for each sound.  Another option is for students to "smash" a manipulative (play dough or marshmallows) for each sound they hear in a given word.  I'm tellin' ya – these are loads of fun…especially the marshmallows.
Simply print and laminate!
You can download these sound mats for F R E E here.
If you're looking for more games similar to this, check out these Christmas Game Mats with editable cards here.
Students can practice math fact fluency, sight words, word recognition, letter sounds, or any other concept that you type onto the editable cards.  Once a student completes the card, they add a manipulative to the game mat.  The goal is to fill the mat.
Students could also use these to practice reading sight words with a partner.  Students fill the Christmas tree with two different colored ornaments [M&Ms] after they read a word correctly.  The partner that has the most ornaments on the tree – wins!
These are loads of fun, too!  You can read more about these Christmas Game Mats here.
SaveSave
SaveSave
SaveSave
SaveSave
SaveSave