Today was my soon to be middle schooler last day of school! I cannot believe I just typed middle schooler! It goes by way too fast…
I'm excited to be back for another Instagram Weekly Recap. I know I mentioned Spring Break getting me off track on these recaps…well, the end of the school year did, too! May-cember anyone?! Whew.
Alrighty, let's get started.
1.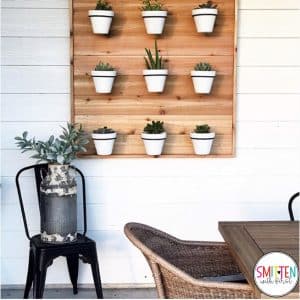 Last weekend my husband and I made this DIY succulent/plant holder. I'm IN LOVE! I found this DIY on Our Faux Farmhouse Instagram stories; they share all the steps on how to make one. I think it would even work in a classroom for writing materials, manipulatives or even a classroom garden! Check out Our Faux Farmhouse on Instagram to make one!
2.
Speaking of DIY, several years ago I spray painted the plastic locker bins from the Dollar Tree to give them a metal, farmhouse look.  You can see all the steps + more HERE.
3.
Have you seen all the summer goodies at Hobby Lobby? They have tons of game type items that could easily be used in the classroom for review games or center games. Remember, if your Hobby Lobby doesn't have something on sale, you can download the app and use the 40% off coupon!
4.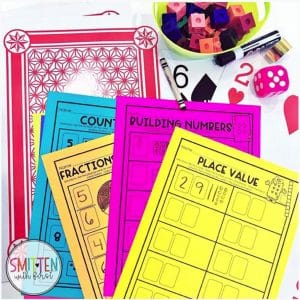 I also found these large playing cards while I was at Hobby Lobby looking at the summer stuff.  These cards are so much fun, y'all. Talk about instant engagement! Last week, I shared several math games to use with them – you can read about them and download them all for FREE here.
5.
Puzzle Mats are another engaging activity! Students simply solve the problem on the mat and cover it with the puzzle piece that has the corresponding answer on it to complete the puzzle. All the pieces are stored inside the 6×9 envelope making it easy to keep everything together.  They also come in Phonics. You can download 2 FREE Puzzle Mats here (Phonics) and here (Math).
6.
These Flip, Read, and Match are a fun way for students to practice decoding words.  These are great for small groups and/or intervention groups. You can see more on those here.
7.
and last but not least, Scaredy Cat A. He is the short a Phonics Friend. When he gets stuck between 2 consonants, he gets scared and says, "ahhhhhh" as in the short a sound.  My students always laughed so hard when I would introduce him to the class.  You can see more on him, HERE + several activities that go along with him.
That wraps up this week's IG Weekly Recap! I hope you all have a fabulous weekend!
Here's y'alls top 3 picked resources for the week: