Happy Thursday! Today, I'm doing an Apple Round Up of all the things that might be helpful to you during your Apple Week!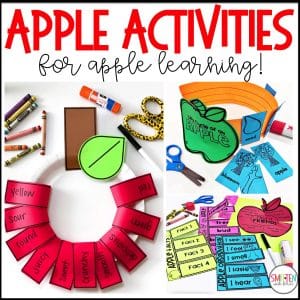 Apple Week Activities
Apple Plate: This apple craft doubles as a wreath! It can be used to write adjectives that describe an apple, write/draw the stages of an apple life cycle, write facts about apples, facts about Johnny Appleseed, or sequencing how to make applesauce.
This can also be used within any subject area; not just for apple learning. Here are a few examples below of how to use it:
-write and spell name
– phonics spelling pattern
-math facts
It could also be used for the reading skill. For example, if you're class is learning about story elements, students can write/draw the elements on the strips of paper.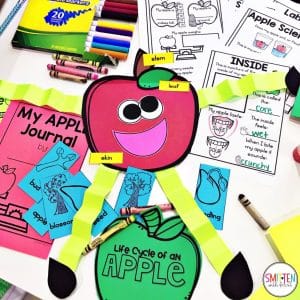 Apple Fun: This is full of activities for the whole week. You can see more about it in this post HERE.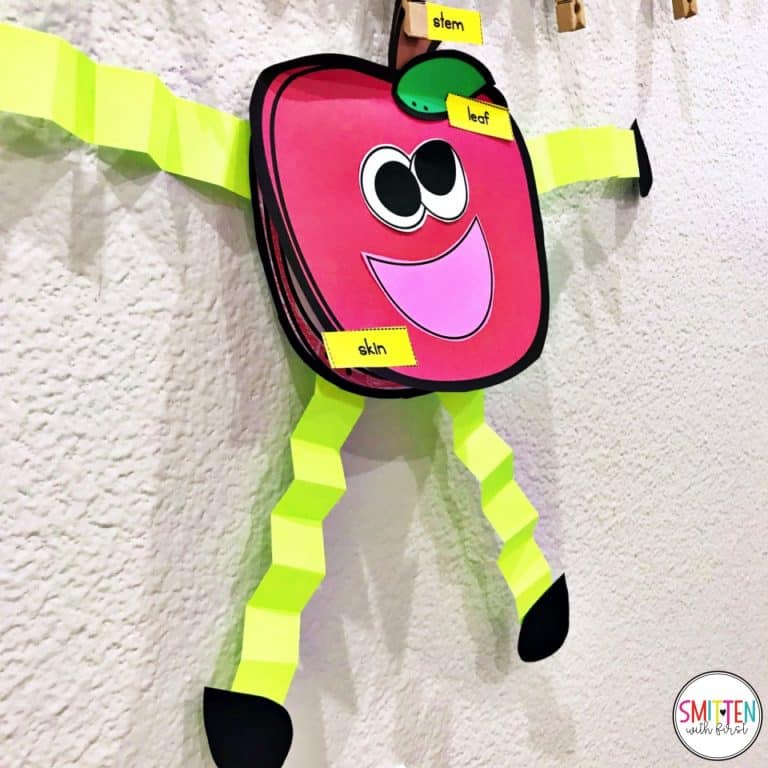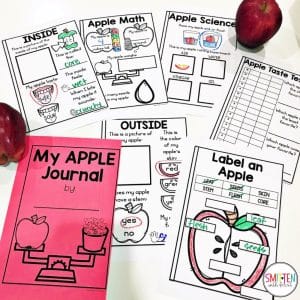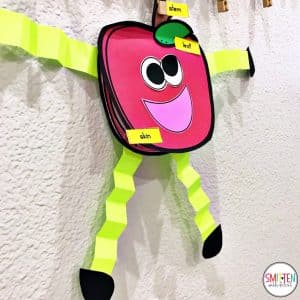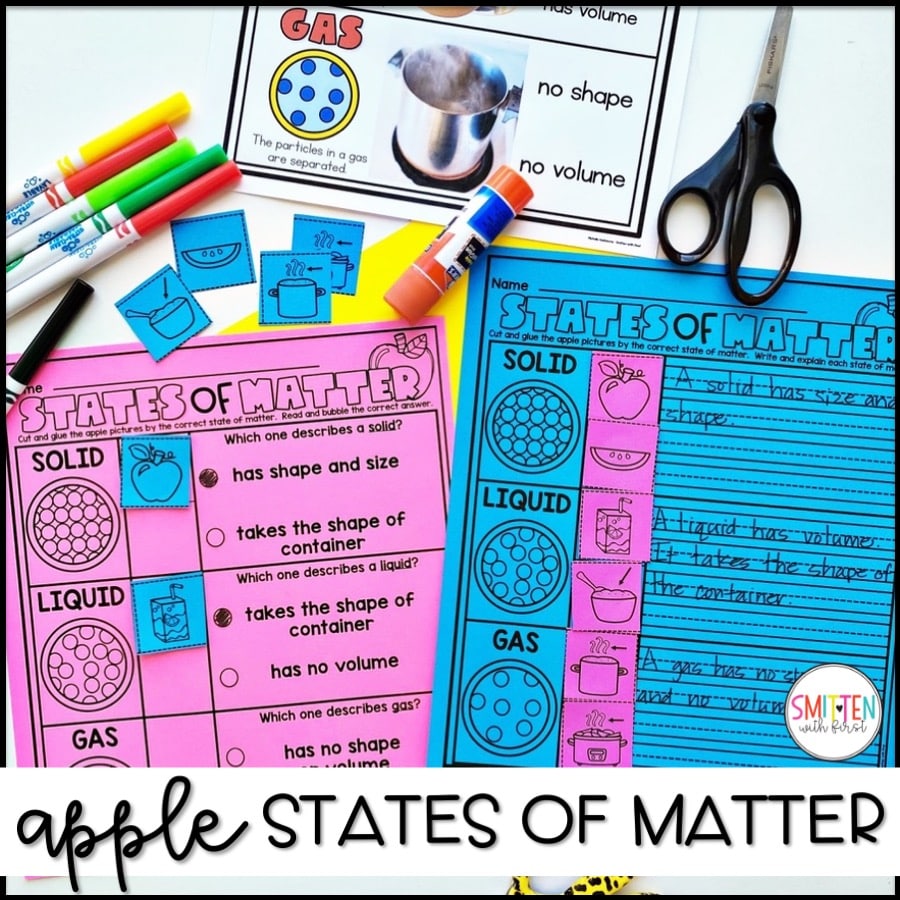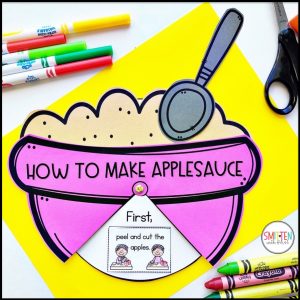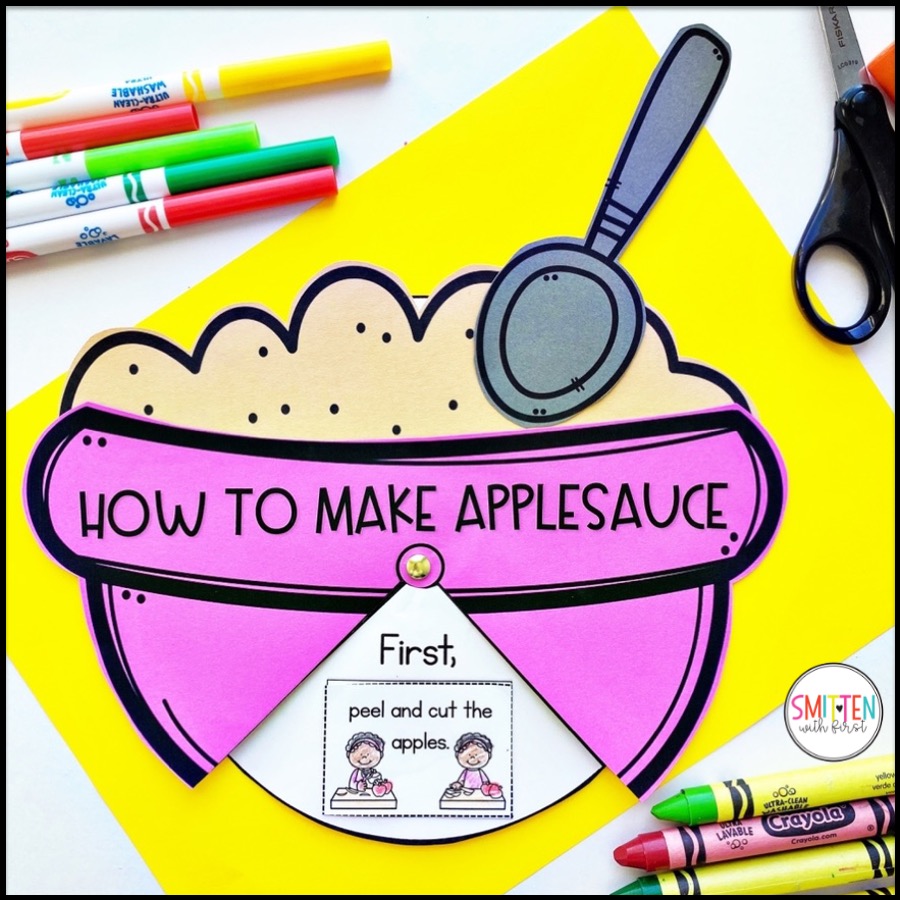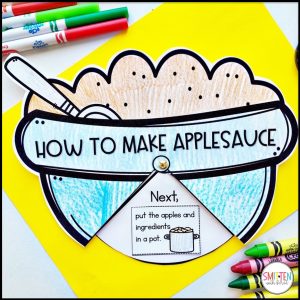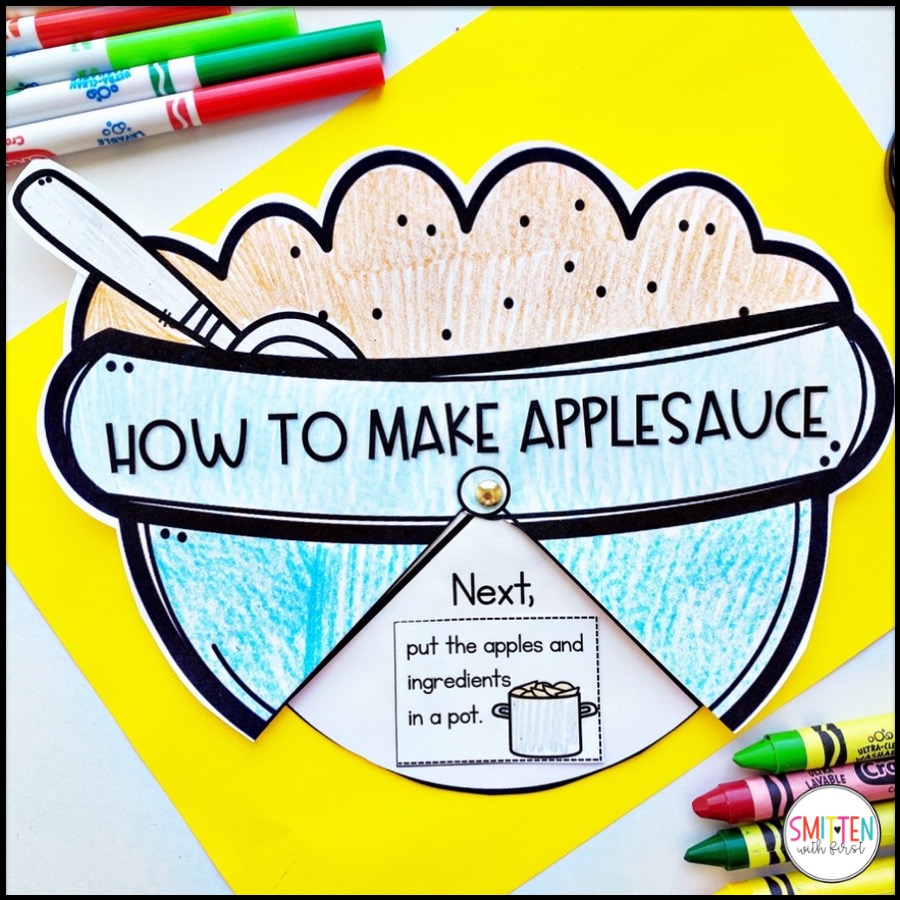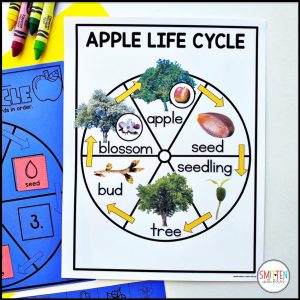 Apple Writing templates are included within the Apple Unit above as well as in the September Writing Unit. Click HERE to see all the other templates included in the September Writing Unit. Digital version is HERE.
Here are some oldies but goodies + FREE!
I'm throwing it way back with this one, ha! We used this free apple craftivity to sequence how to make applesauce.  You can use index cards folded in half to create the first, next, then, and last flaps.
I shared this free activity last week in the September round up! If you're learning about Johnny Appleseed this craft includes writing and seeds to record facts on.
Another apple activity is this Apple Flip Book. You can see those HERE.