A few months ago I shared some digital math activities that I've been working on to help you during this distance/digital learning time. You can see those [here]. Today, I'm sharing a new one; Digital Fractions!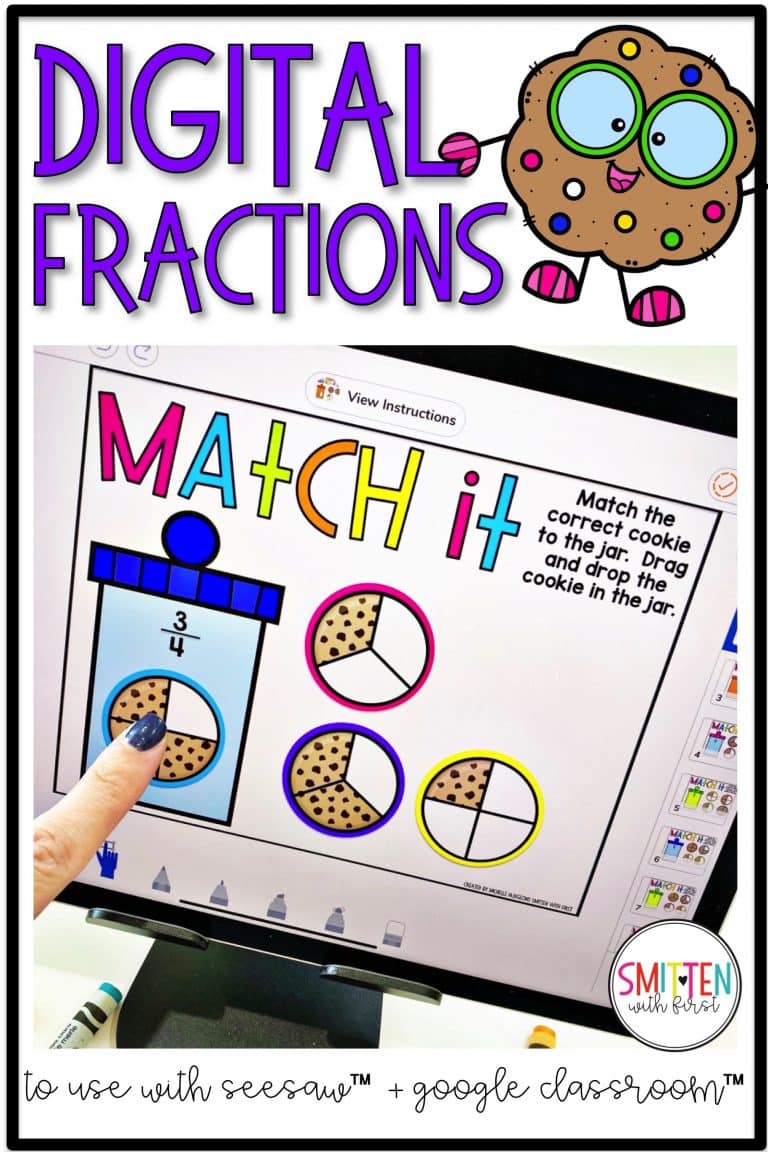 DIGITAL FRACTIONS ACTIVITIES
There are 5 activities with 10 different practice slides for each plus an example.  These were created to use with Seesaw and Google Classroom.  The download comes with directions on how to get them uploaded and assigned to your students.
I love these because even if your district is not doing distance learning, you can use them as a station activity.
Here's a look at the different skills included in the Digital Fractions. These include fractions for whole, halves, thirds, fourths, and eighths.
Find It: students identify fractions by dragging and dropping the colored stars to the fraction pictures that match the word form.
Match It: students drag and drop the correct cookie fraction to the jar.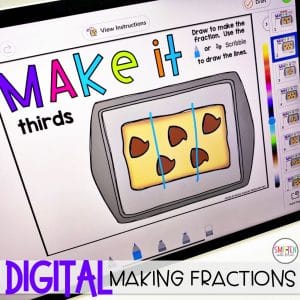 Make It: create the fractions by drawing a line (or using the line tool) on the cookies.
Sort It: students drag and drop the different fractions and sort them onto the pizzas. Sorts included are equal/unequal, halves/fourths, thirds/fourths, fourths/eighths, whole/halves.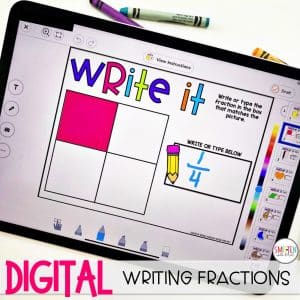 Write It: students write (or type) the fraction that matches the picture.
You can find all of the digital fraction activities [here] or the digital math bundle [here]