Hey y'all.  I have a freebie that I wanted to share with you all!  If you are working on addition or subtraction to 10 or 20, then this freebie is perfect for you! If not, you can pin it for next year! 🙂
All you need is a variety of wiggle/googly eyes…dice…and the free templates (linked below).
Monster Math FREEBIE for addition and subtraction
I found all the wiggle eyes pictured from Hobby Lobby. They have a great selection – different colored ones…different sizes…just such a great variety.  I like to have students use two different colors or size eyes when completing this activity. I'll show you why here in just a sec.
I like to use the addition to 10 mat to practice missing addend, but it could be used for basic addition solving as well.  For example, each student has an addition to 10 mat (I like to keep mine in page protectors for easy wipe off), Expo marker, two different color or size wiggle eyes, and a die.  The student will roll the die to generate their given number.  Let's say they roll a 3.  They will get 3 wiggle eyes that are the same color or size and place those in the ten frame.  They will also write the number 3 in the number sentence.  They will use the other color or size wiggle eyes to count how many more they need to make 10.  They will place those eyes in the ten frame and record the number on their number sentence.  Students can continue practicing with several more numbers.  I like to use different color eyes or size eyes for students to see the two parts that make up the number sentence.  This is also great for your visual learners.
Once they have practiced, they can complete the monster craftivity by doing the same thing…rolling the die….filling in the ten frame (gluing the eyes down)….and recording the numbers in their number sentence.
Also included in the freebie are math mats for subtraction and addition to 20.
Again, all these wiggle eyes are from Hobby Lobby. 🙂
I hope you are able to use this freebie in your classroom annnnd I hope your students love adding and subtracting…monster style!
You can download the Monster Math Freebie here  ,or Pin for later by clicking the image below.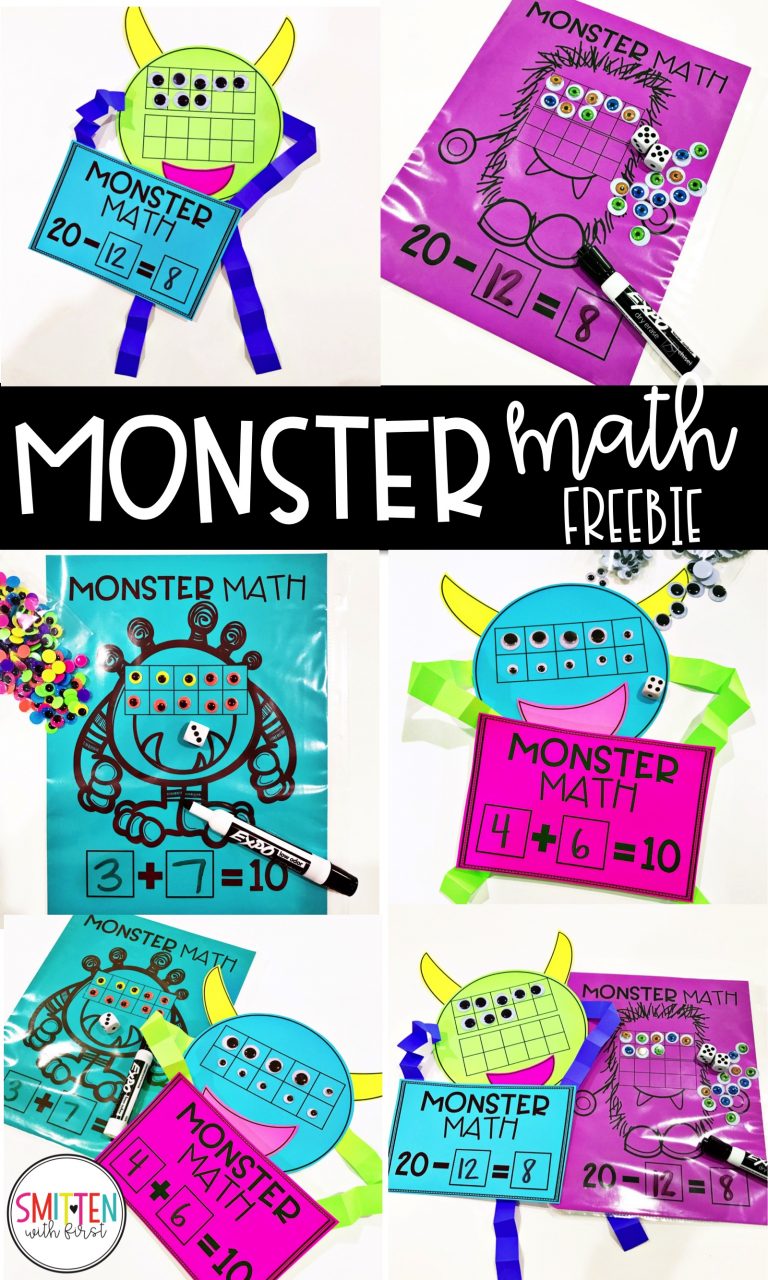 If you're looking for Monster Math for younger grades, there are free activities HERE!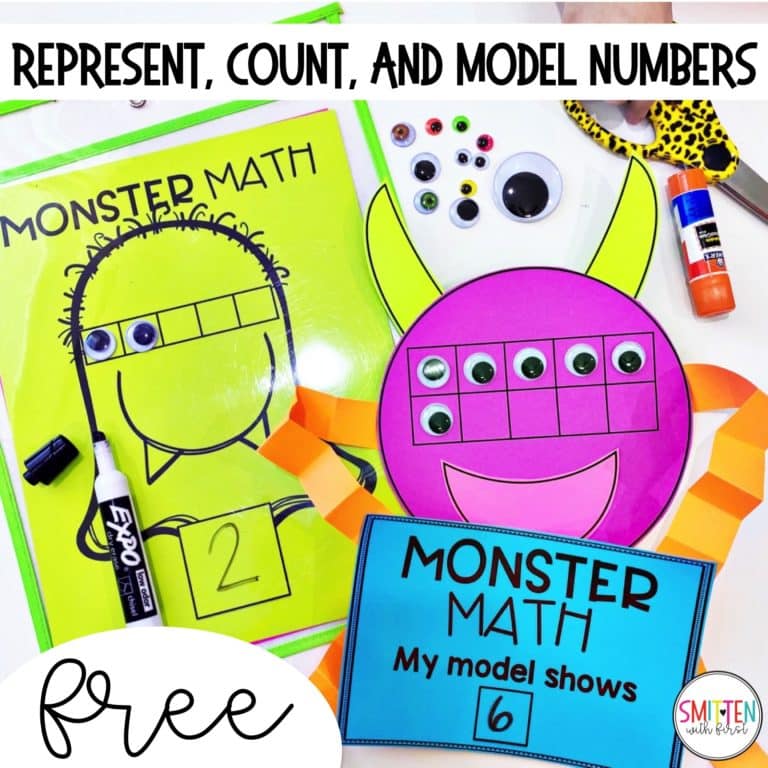 SaveSave