I want to share one of my very favorite Back to School read alouds and extension activities with you! This book is great for teaching classroom community, acceptance, love, kindness, and respect. I love this book so much, but I think what tops it off for me is the wheelchair featured throughout the book! As a mama to a son in a wheelchair, seeing that represented in a positive way makes me SO happy! It is a wonderful book with an incredible message.
All the activities shown below can be found HERE.
The book can be purchased separately here – OUR CLASS IS A FAMILY by Shannon Olsen.
Other Back to School Read Aloud activities can be found HERE.
READ ALOUD: Read the read aloud as a class. Afterwards, discuss how you all want the classroom to feel, look, and sound. Create an anchor chart as a class with responses. This anchor chart could be title Our Classroom Promise or Our Classroom Family. Students could sign the anchor chart and the anchor chart could be a classroom contract that hangs up all year long as a daily reminder for how to treat one another.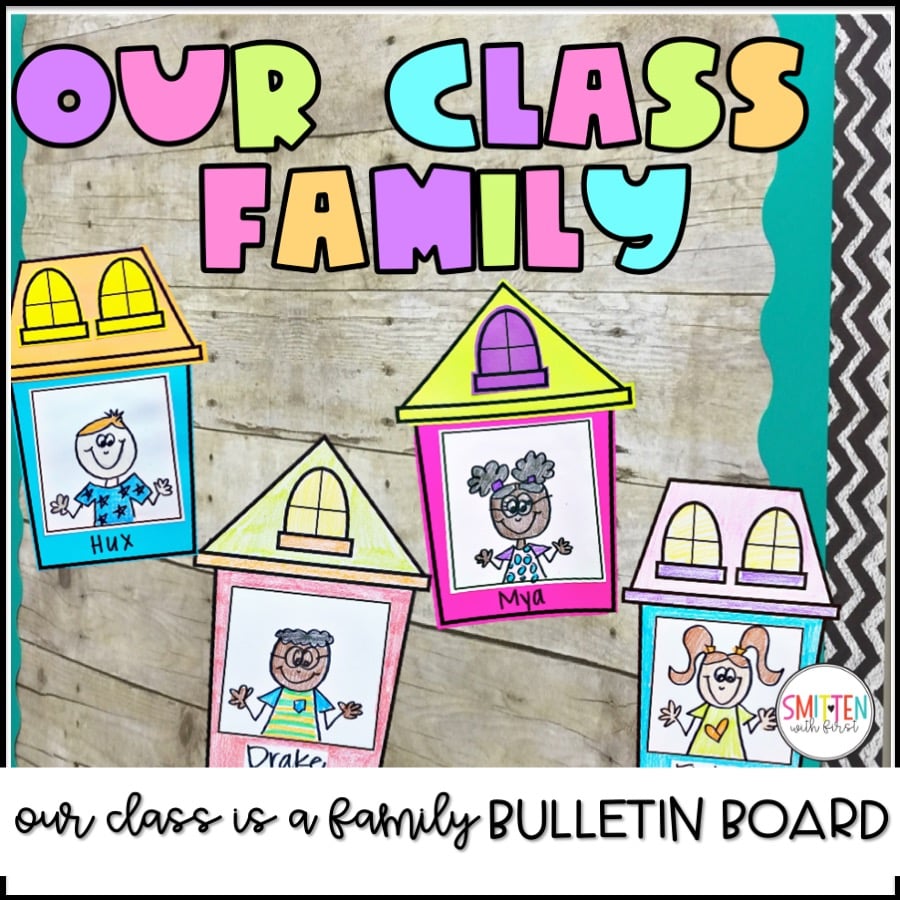 WRITING / CRAFT BULLETIN BOARD: Students can draw their self portrait on the house craft and write their name at the bottom. These could be displayed on a bulletin board with the included bulletin board letters OR display them with the Classroom Promise/Classroom Family anchor chart.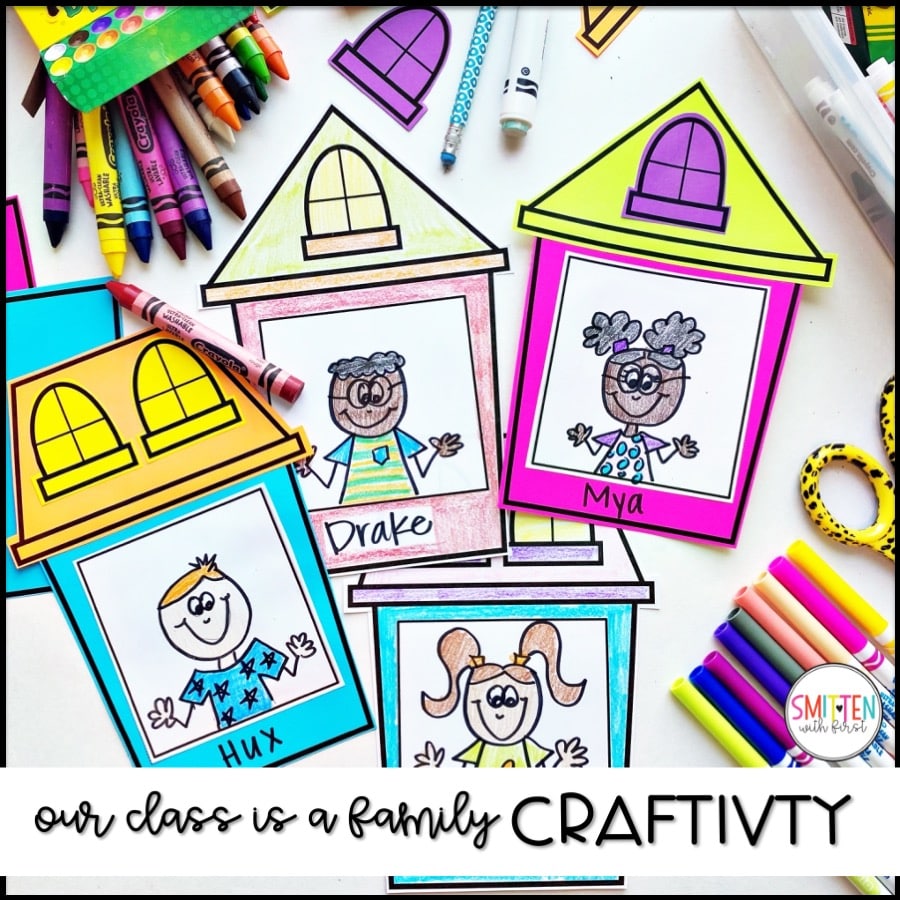 Students could add a writing page to their portrait.
COLOR BY CODE: Students color the pictures to reveal the hidden picture by using the color code: YES = how we treat our classroom family, NO = how we do not treat our classroom family.
PINKY PROMISE CRAFT: Assign each student an accountability buddy. The buddies will be there for one another to remind each other of the the classroom promise, help them when needed, etc. Each student traces their hand on colored paper to create the craft. Students use a pencil to curl the pinky and wrap them together. These always turn out SO CUTE!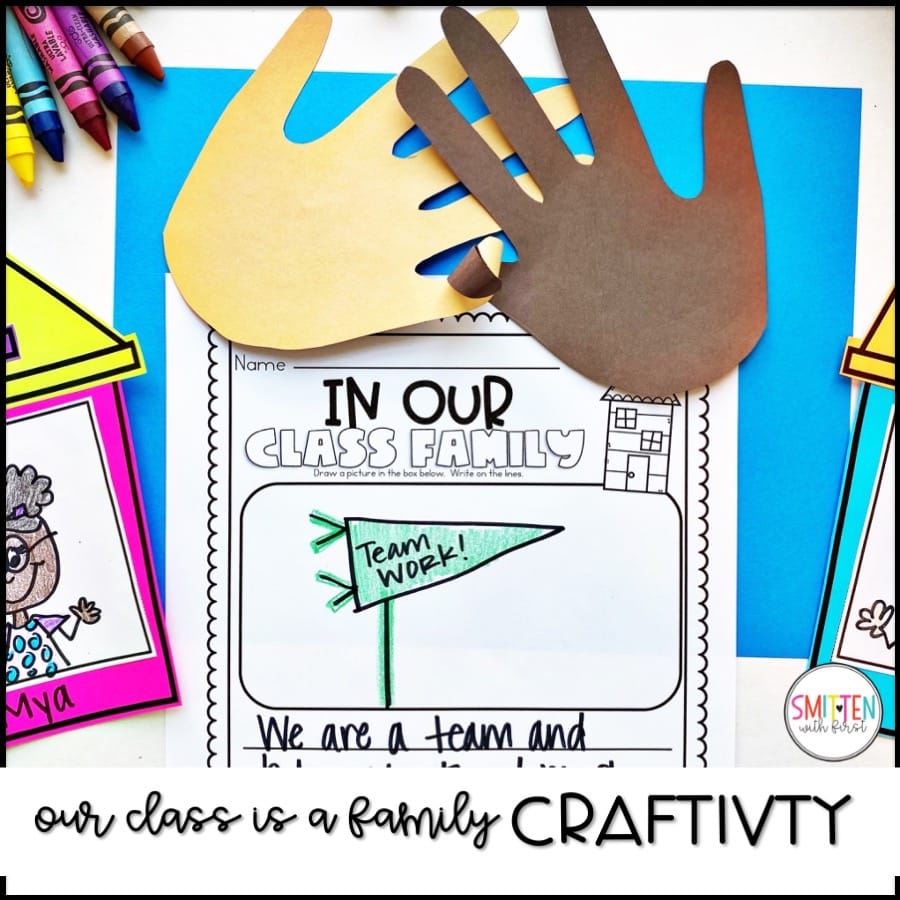 **Activities can all be found HERE or in the Back to School Read Aloud Bundle HERE
*this post contains affiliate links